Retired from University Library since 2001, Jim Lockwood had to begin his May 21 visit back to the IUPUI landmark with popping in on former colleagues in the cataloguing department.
"I had to make my rounds," said Lockwood with a laugh. The now-78-year-old found a second career working at University Library in 1988 after military service and an early retirement from the stock brokerage business.
After reminiscing with former co-workers, it was time for more memories as part of the IU Bicentennial Oral History Project. Lockwood is now part of a collection of more than 1,000 interviews from all IU campuses. The IUPUI portion, which is where Lockwood's testimony will live, consists of more than 100 conversations with students, longtime or retired staff and faculty members, and alumni.
While the Indiana University Bicentennial interviews started a decade ago, University Library archivist Stephen Towne got the first 20 IUPUI conversations done during a fall 2017 "oral history party" with the IUPUI Senior Academy, which consists of retired faculty and staff members. The rest have been mainly recorded in University Library's archives, just downstairs from where Lockwood worked as a cataloger form several years.
Towne led Lockwood through recollections of not only the library but the campus as a whole. Lockwood's first several years were in what is now Taylor Hall, one of the first buildings at IUPUI. The Indianapolis native was along for the transition to the current University Library in 1993. He also helped the library step into the digital age.
"Back then, it was all print," Lockwood told Towne and the two recording devices capturing his words. "We would go to a bibliographic utility – OCLC, the big online catalog, which is still used today. We'd retrieve titles, make sure everything was correct and then upload them into IU's online public access catalog."
Lockwood also gave his memories on campus expansion, which saw houses being torn down to make way for new campus buildings.
"We saw the razing of the buildings all around and, initially, there were a lot of little houses," Lockwood said. "These were where families had lived since the founding of Indianapolis. It was fascinating to see every day."
Terrific first 20
Towne's collection of interviews started strong. He said the dual conversation with Kathryn Wilson, an early IUPUI biology professor and associate dean of the School of Science, and David Stocum, a former science dean, gave the Oral History Project an eye-opening beginning.
"Professor Wilson said, 'I got this job, and they gave me $100 in research money,'" Towne recalled. "Today, in the hard sciences, people get hundreds of thousands of dollars to equip their labs when they start a new job.
"She said she was able to scrounge around and find a secondhand electron microscope with that money to help her teach."
A common theme Towne quickly realized was that the early educators at IUPUI were passionate and determined to make the new institution a respected home for research and innovation.
"There wasn't much here, and the facilities were poor," Towne said. "They didn't have any research money. All of that infrastructure – all the building, the labs, the classrooms, the research facilities – had to be built almost from scratch.
"They were very ambitious. They weren't going to settle for hand-me-down equipment. They wouldn't be deterred from developing research. They made that happen."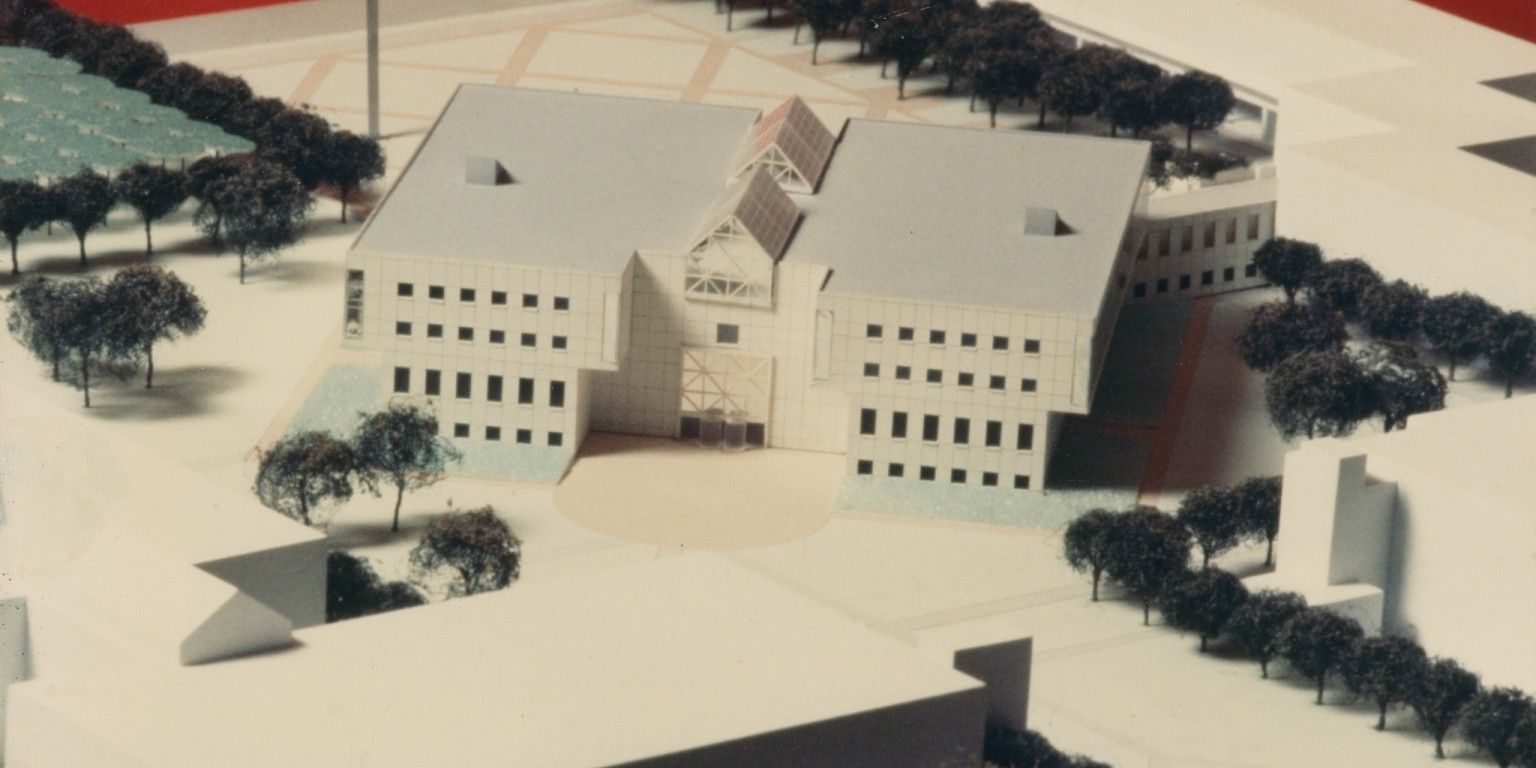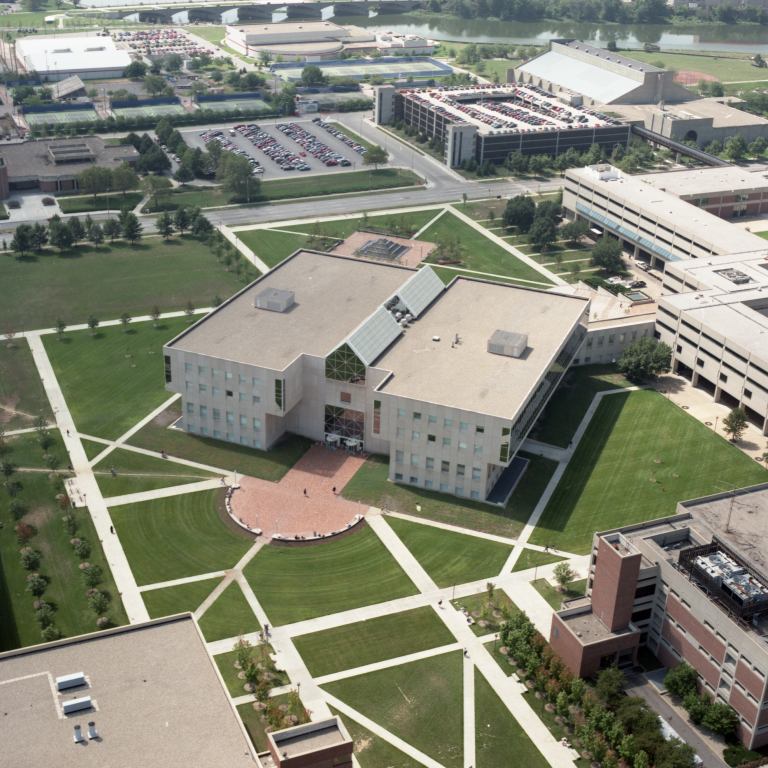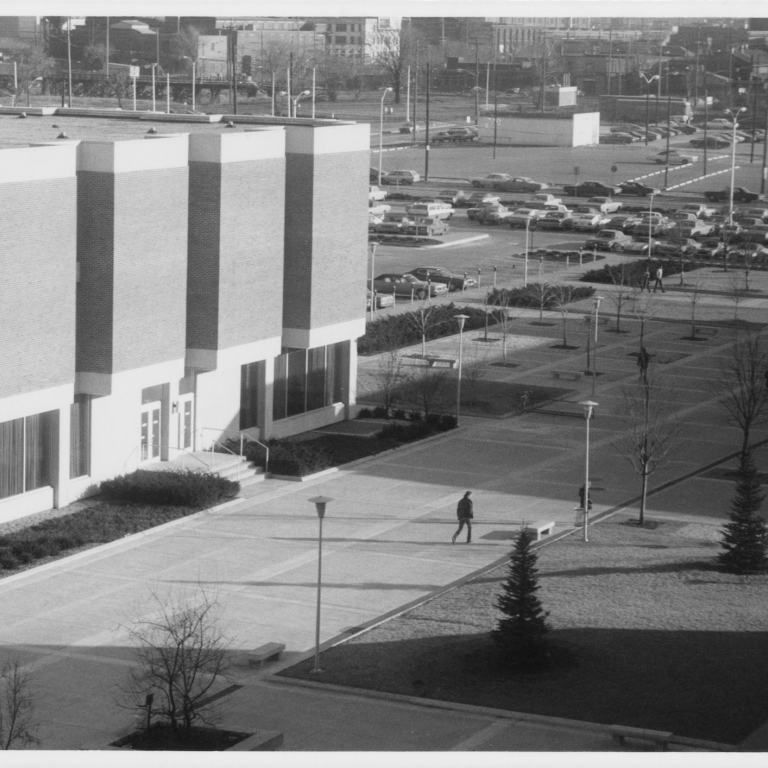 Photos provided by Stephen Towne, IUPUI archivist
Towne plans on interviewing more subjects throughout IUPUI's 50th Anniversary celebration.
50 years of growth
Towne and Lockwood agreed that early campus leaders like former chancellor Gerald Bepko and William Plater, executive vice chancellor and dean of the faculties emeritus, were instrumental in the expansion and identity of IUPUI. What was once two universities scattered around the city on several different campuses became one in downtown Indianapolis. While bearing the names of two stellar Indiana institutions, IUPUI looked to be the center of it all.
After more than 100 interviews, Towne heard the recurring theme of leaders pulling together to create something special in the heart of Indiana.
Former dean Stocum stressed the importance of a major research university in Indianapolis, the intellectual and industrial capital of the state, said Towne. People like Wilson, Stocum and Lockwood were instrumental in building it.
"It's important to talk to these people who built this institution," he added.
After receiving his master of library science degree from IUPUI, Lockwood was thankful to start – and finish – a new career in the IUPUI library system.
"I really enjoyed being a librarian and a cataloguer," Lockwood said. "The day-to-day life was fun. It was a really enjoyable second career. I should have done that from the beginning."