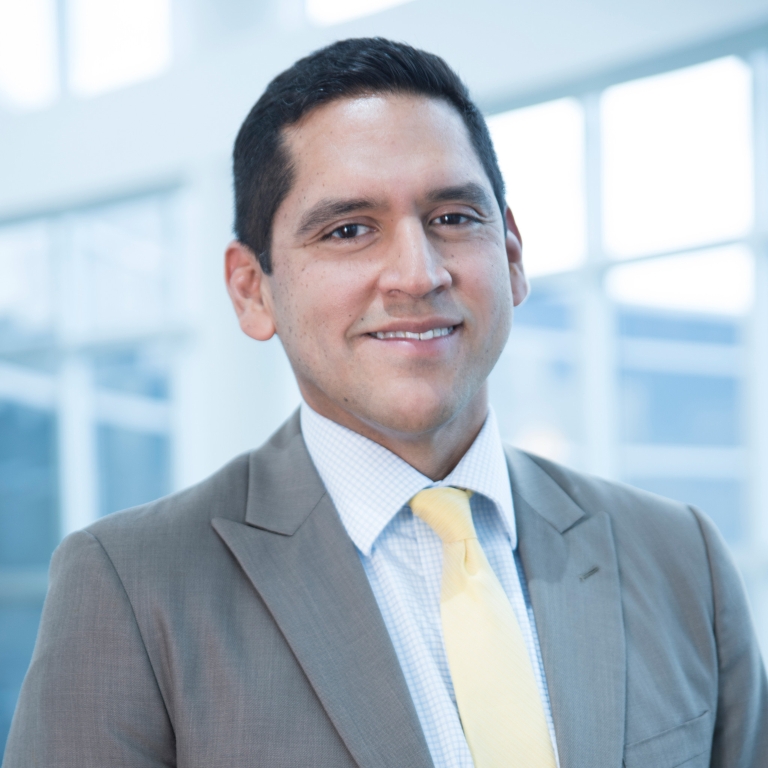 INDIANAPOLIS – Jesse Perez Mendez has been named founding dean of the Indiana University School of Education at IUPUI effective Aug. 1, subject to approval by the IU Board of Trustees.
Mendez previously served as associate dean for academic affairs at the College of Education and Human Performance at the University of Central Florida, administering the undergraduate, clinical experiences and graduate programs of the college.
"Jesse Perez Mendez is equipped with the ideal skill set to lead the School of Education at IUPUI," IUPUI Chancellor Nasser H. Paydar said. "As we embark on an exciting new era for the school, Dr. Mendez's experience in educational instruction and administration will strengthen our position as a leader in research on urban education and in preparing educational professionals for success, especially in the urban environment."
This summer, the School of Education, a core school that has included both IUPUI and Bloomington units, will be splitting into two independent schools of education. With this transition, the School of Education at IUPUI will enhance its programming and reputation in the area of urban education, focusing on Indianapolis Public Schools and other partner school districts. That means providing pathways for individuals from underrepresented groups to gain the education necessary to become classroom teachers as well as continuing to expand efforts related to school administration, teacher and counselor training, curriculum development, and educational technology, among other areas.
"I am a strong believer in the role that schools of education in an urban setting play in community engagement, research and social uplift to strengthen the local and state community," Mendez said.
At the University of Central Florida, an urban research university and emerging Hispanic-serving institution located in the heart of downtown Orlando, Mendez also served as a liaison to local school districts and the Florida Association of Colleges for Teacher Education. He also facilitated the College of Education and Human Performance's involvement in the university's UCFConnect arrangement with regional community colleges that feed the school's enrollment.
Previously, he served as school head for the School of Educational Studies within the College of Education at Oklahoma State University, held the John A. and Donnie Brock Professorship in Educational Leadership and Policy while at Oklahoma State University, and served a term as a governor-appointed/state Senate-confirmed member of the Board of Regents for Northern Oklahoma College, a public community college in Tonkawa, Oklahoma.
Additionally, he was a fellow of the American Council on Education in 2015-16, participating in a nationally recognized program that identifies and prepares emerging leaders for senior positions in college and university administration. He spent his fellowship at the University of Wisconsin-Madison.
"With IUPUI's position and growing diverse student population, the School of Education is presented with a vital opportunity to tackle real societal issues through community engagement while serving a wide variety of students from different walks of life for years to come," Mendez said.
Mendez received a Bachelor of Arts in political science and history from Midwestern State University in Wichita Falls, Texas, and a Juris Doctor from the Indiana University Maurer School of Law in Bloomington. He earned a Master of Arts in political science from Texas Tech University and a Ph.D. in higher education and student affairs from the IU School of Education.