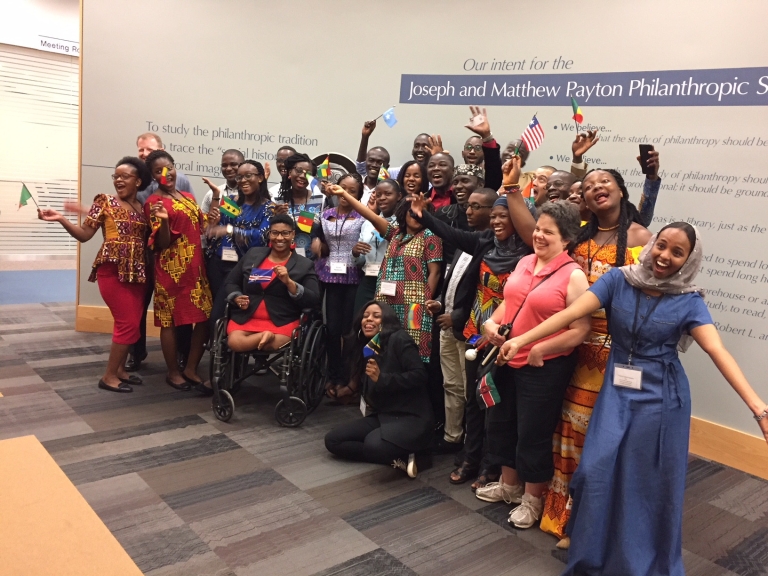 INDIANAPOLIS – Twenty-five young leaders from 20 nations across sub-Saharan Africa will participate at "Meet, Mingle, Listen: An Evening with the IU Mandela Washington Fellows at IUPUI." Five of the fellows will share stories about their civic leadership accomplishments.
The event, which introduces the fellows to IU students, staff and faculty as well as community members, will take place from 6 to 8 p.m. Wednesday, June 27, at the Eskenazi Fine Arts Center, 1401 Indiana Ave.
The IU Mandela Washington fellows are among a total of 700 sub-Saharan Africans between the ages of 25 and 35 who are being hosted as fellows at U.S. higher education institutions. The fellows have promoted innovation and made positive impacts in their organizations, institutions, communities and countries.
The IU Mandela fellows will participate in a six-week executive-style professional development institute focused on civic leadership, hosted by IU's Office of International Development and IUPUI's Office of International Affairs. The fellows will be at IUPUI between June 20 and July 2, with leadership development workshops provided by the Office of International Affairs, the School of Public and Environmental Affairs, the Lilly Family School of Philanthropy, and the Kelley School of Business.