BLOOMINGTON, Ind. – Four alumni from the Indiana University Maurer School of Law have been included in Savoy magazine's annual listing of the most influential black lawyers in the United States. The listing showcases African-American men and women who have been recognized for their legal leadership and expertise in national and global corporations.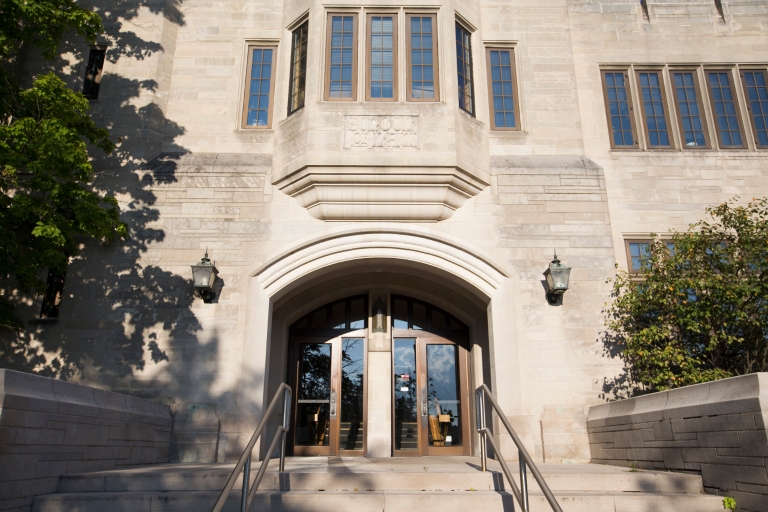 The honorees from the law school are:
Stephen W. Beard, '98, senior vice president, general counsel and secretary, Adtalem Global Education, Chicago. Beard oversees all legal matters for the enterprise worldwide and provides strategic counsel to the CEO, senior management team and board of directors. He is a former member of the law school's Alumni Board and the Black Law Students' Association Alumni Advisory Board.
Laurie N. Robinson Haden, '98, senior vice president and assistant general counsel, CBS Corporation, New York. Robinson Haden practices litigation and reports directly to the company's head of litigation. She is the founder and CEO of Corporate Counsel Women of Color, which she created in 2004 to advance women of color who are attorneys and to foster diversity in the legal profession. Robinson Haden is a recipient of the law school's Distinguished Service Award, a former member of the Alumni Board and a current member of the Board of Visitors.
Stephen E. Reynolds, '08, partner in the litigation group and co-chair of the data security and privacy practice, Ice Miller LLP, Indianapolis. Reynolds is president of the law school's BLSA Advisory Board.
Alonzo Weems, '95, vice president and deputy general counsel, Eli Lilly and Co., Indianapolis. He oversees Lilly's corporate legal functions – litigation, human resources, commercial transactions, regulatory and privacy – and serves as general counsel for the company's global biomedicines business unit. Weems is a member of the law school's BLSA Advisory Board and previously served on the school's Alumni Board.
Savoy magazine serves as a cultural catalyst for the African-American community, showcasing and driving positive dialogue on and about black culture
Founded in 1842, the Indiana University Maurer School of Law is the oldest public law school in the Midwest. The law school is ranked 32nd in the nation by U.S. News & World Report. It is the highest-ranked public law school in Indiana and among the top 15 public law schools nationally. The law school's programs in tax, intellectual property and international law are ranked among the top 25 in the nation.