Indiana University Bloomington research machinist Danny Clark has had a passion for horses since he was a little boy competing in 4-H horse shows.
Clark is the third generation in his family to share this adoration. His mother participated in local fair shows as a kid and was taught horse care by her own parents.
"I grew up with my parents raising horses because their parents did the same," Clark said. "I have never lived a day without being around one."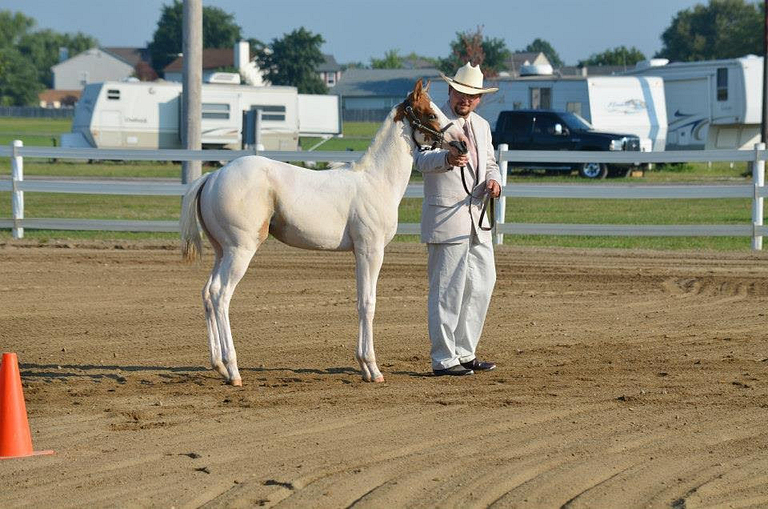 Clark, born and raised in Bloomington, first started machining when he was in high school at the Hoosier Hills Career Center. After graduating in 2008 from Vincennes University with a degree in mold injection machining and advanced manufacturing, he began working at the physics machine shop in IU's Technology Park North.
This native Hoosier will be celebrating his 10th year at Indiana University in August. There is no such thing as a typical day in the machine shop. He spends time cutting and shaping metal using computer numerical control machines. The amount of parts to be made varies every day. A batch of metal parts can consist of hundreds to just five. Items being made are used for research at IU.
"It's an entertaining job," Clark said. "One day you're making a shelf bracket for a lab, and the next day you're creating a neutron spin detector. You never do the same thing twice."
When he's not working, he is taking care of, showing or judging horses. Late April to early October is crunch time; every weekend is spent at a horse show, which is centered on the presentation of the animal.
A show is composed of one to four judges who rank horses on class-based characteristics. For example, a halter horse, which Clark often shows, is placed by its muscle and structure. Showmanship is judged on the exhibitors' ability to show the horse correctly by doing a pattern or series of maneuvers.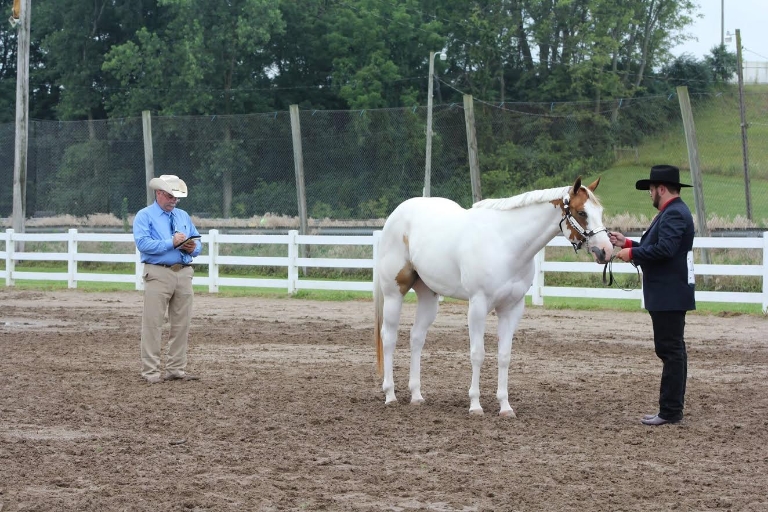 Clark spends at least three hours a day on care and training at his 60-acre Bloomington farm. A horse's structure is pure genetics; however, he works to tone the muscle by exercise. Horses are prone to having joint problems as they grow, so that must be trained around and carefully looked after. The horses can be reluctant to be instructed at times, but Clark runs a tight ship.
"Horses are like kids: If you let them take advantage of you then they will," Clark said. "I know when they're feeling up to it and when they want nothing to do with me."
Seeing his horses' progress is what drives him to devote countless hours. He teared up as he remembered a remarkable time when his young mare was the 2017 Open Horse Show Association National Champion and beat out high-placing horses from the area.
"It's interesting to watch your young horse progress in the placings. It's really rewarding to see high-quality horses being beat out by your own newly trained mare," Clark said. "They're smart creatures – sometimes smarter than the person training them. That's sheer intelligence when they know their job."
It's not only a devotion of time but a financial dedication as well. The truck, trailer, horseshoes and show clothes can cost a couple hundred to several thousand dollars each. However, horses have been an economic responsibility his whole life, so he knows no other way.  
Within the past couple of years, Clark has found himself on the other side of the event course. He often takes up judging opportunities when he can find the time.
He says the reward and knowledge he gets from judging surpasses the money he makes from it. Learning to judge meant gaining a deeper understanding for what places a horse above another. He does his own research to keep up with the constant changing of show rules. Clark has been able to modify his own training after all that he has learned.
He understands the potential impact that he can have when he judges children's horse shows.
"I enjoy talking to the youth after they show their horse; I want to create this learning experience for them and explain how I am judging them," Clark said. "I have seen some of the same kids come back every year and get better and better."