If there's anything Courtney Ellison has learned from studying microorganisms since the moment she first set foot on a college campus, it's this: Bacteria are not the enemy.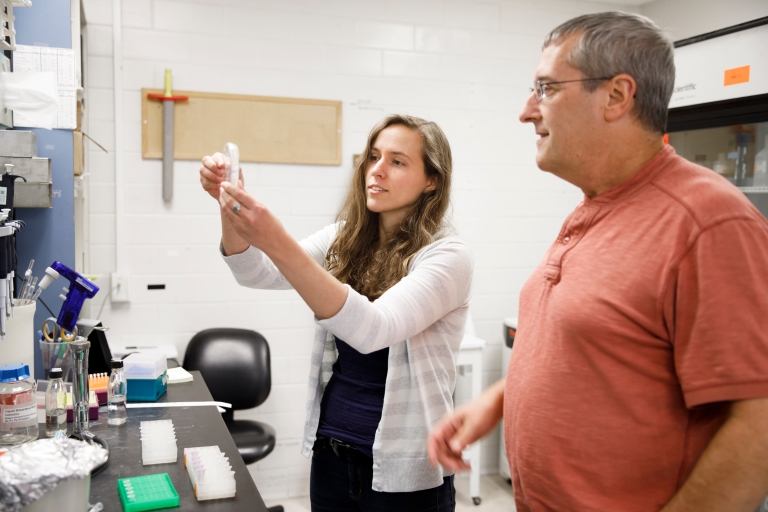 When the Indiana University Ph.D. student told friends and family five years ago that she was headed to IU to study bacteria after graduating from the University of Georgia, where she had joined a microbiology lab in her freshman year, she was surprised by the reaction from a relative who asked, "Aren't all bacteria bad?"
It's a misperception that persists despite the rise in headlines about the microbiome and probiotics in the supermarket aisle.
"It's getting a lot better, but people still don't think about how 99 percent of bacteria don't cause any disease," said Ellison, a member of the lab of Yves Brun, an IU Distinguished Professor who studies basic cellular functions in bacteria. "I like to try and help people, especially kids, understand that bacteria are actually really cool."
Of course, her family member's concern might not have been eased by the subject of her most recent scientific triumph: Vibrio cholerae, the microbe that causes the intestinal disease cholera. But Ellison wasn't interested in the disease the bacterium causes but rather the "limbs" – called pili – that it uses to interact with the world.
Ellison recently made worldwide headlines after her work with Vibrio resulted in her becoming the first person ever to witness a bacterium gobbling up DNA in real time using their surprisingly long and mobile pili to fish for genetic material. The discovery was accomplished by using "genetic tricks" to alter pili so they could be coated with fluorescent dyes that allowed them to show up under a microscope.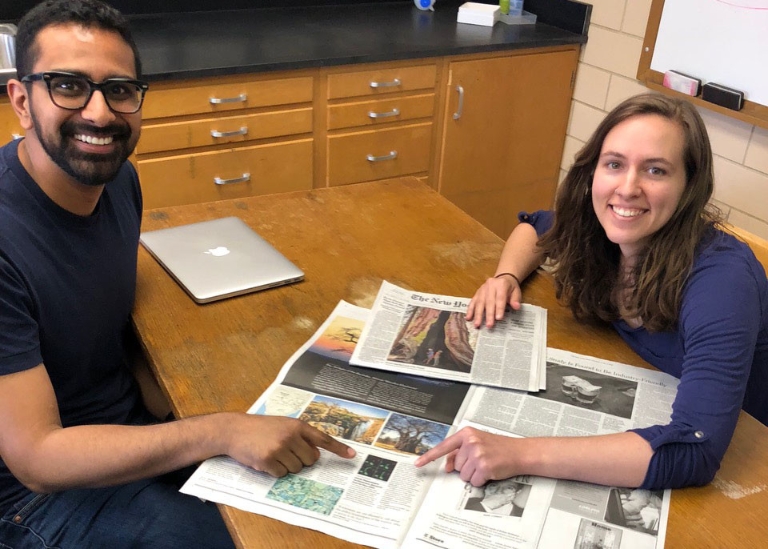 Stories about the "bacterial harpoon" appeared in The New York Times, Scientific American and BBC Radio, which interviewed Ellison and her co-author from the WFIU studio on the IU Bloomington campus. Her co-author on the work was Ankur Dalia, an IU assistant professor of biology.
Ellison said the best part of the coverage was the chance to share the news with her grandfather, a retired professor of biochemistry at Virginia Tech and graduate research professor of microbiology and cell science at the University of Florida, who inspired her decision to pursue a career in science.
"He just instilled a sense of 'why' in me from a young age – a desire to know why things are the way they are," she said. All of her siblings and cousins also work in science- or health-related fields – but not her parents. "It skipped a generation," she said with a laugh.
The media reports also prompted calls to Brun and Dalia's labs from others in the U.S. and Europe who wanted to know how the team accomplished its discovery.
"There have actually been several labs that tried to label pili in other (bacteria), but no one could get it to work," Ellison said. "I think it was really a mixture of luck and persistence that I was able do it. A lot of people couldn't get it to work after few mutations and chalked it up to it being impossible. But now we know that's not true."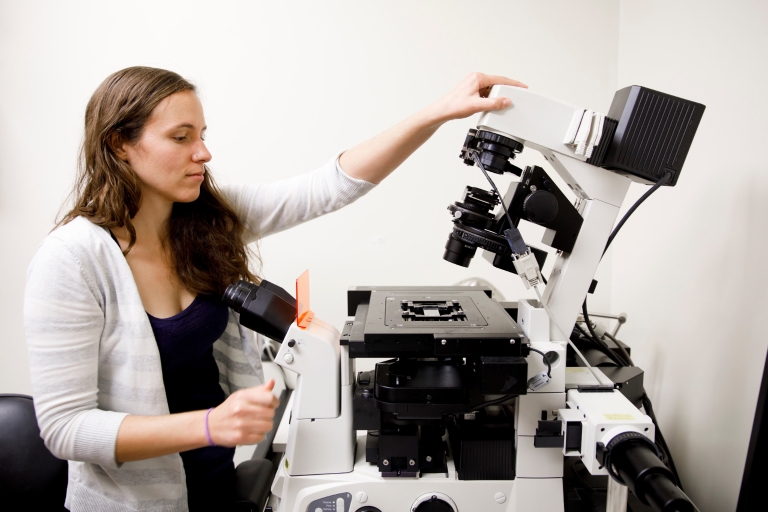 The work also benefited from Ellison's earlier research on pili. Last year, she was the first author on a paper in the journal Science that used the same genetic manipulation technique that binds fluorescent dyes to pili to understand how the microscopic "limbs" play a role in surface sensing. The work illustrated for the first time how bacteria detect their contact with a surface and decide to attach to it permanently.
That research was conducted in Caulobacter crescentus– a bacterium that counts itself among the 99 percent that aren't harmful to humans. In fact, Ellison said she was attracted to IU by Brun's breakthrough work in other nonpathogenic organisms. A former postdoctoral researcher from his lab had visited the University of Georgia to talk about Brun's work using special dyes to label a molecule that forms cell walls called peptidoglycan.
Not that she minds working with Vibrio too, especially since it's so perfect for studying pili. Plus she said it's actually "really hard" to get sick from the cholera bacteria – unless you're crazy enough to drink it.
"It's important to be careful but, honestly, because I know that most bacteria are harmless – as well as scientific speculation that hyper-cleanliness may contribute to the rise we're seeing in some immune disorders, like allergies – I've probably become more unhygienic since I started this work," she said with a laugh. "I'm definitely not a germophobe."