BLOOMINGTON, Ind. – A $1.25 million gift from Indiana University alumni R. David and Suzanne A. Hoover will support the Conrad Prebys Career Services Center at Indiana University's Kelley School of Business.
The Prebys Center's executive dining room, which is used by representatives of hundreds of companies that recruit Kelley students annually, will be named for the Hoovers, who live in Boulder, Colorado.
The $14 million Prebys Center, which was dedicated in March, is meeting vital career development and placement needs for an increasing number of students at the Kelley School of Business and IU.
"Our time in and around Indiana University when David was a student in the MBA program encompassed our engagement and early married life. It started us on a wonderful life journey," the Hoovers said about why they made this commitment.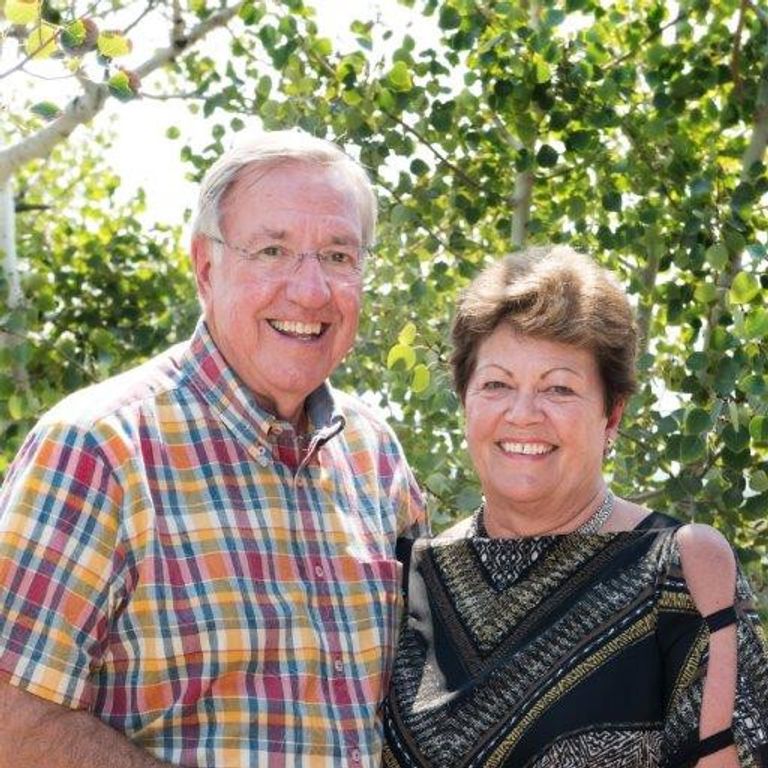 "Helping students get started in their careers through the Prebys Career Services Center is a worthy place to provide our support. We are pleased to be able to support the Kelley School in this way."
More than 300 companies recruit undergraduate students at Kelley each year, and more than 175 companies recruit graduate students. Since 2005, there has been a 26 percent increase in companies recruiting at the business school.
"We're grateful that David and Suzanne have chosen to remember the impact that the Kelley School and Indiana University had on their careers in this way," said Idalene "Idie" Kesner, dean of the IU Kelley School of Business and the Frank P. Popoff Chair of Strategic Management. "And what better place to do it than in the Prebys Center, which will help launch so many other careers."
All the funding for the two-story, 30,000-square-foot center came from generous donors such as the Hoovers and from Kelley alumnus Conrad Prebys, the late businessman and philanthropist.
Hoover, who earned an MBA in finance and real estate from the Kelley School in 1970, is a member of the Kelley School's Dean's Council. He served as CEO of Ball Corp., originally based in Muncie, Indiana, from 2001 until his retirement in 2011. He retired as chairman of the company's board of directors in 2013 and retired from the board this year after 48 years of service with the company.
He currently serves on the board of Edgewell Personal Care Co., with prior service on 10 public company boards, including Ball and Eli Lilly and Co. He is a director of Children's Hospital Colorado. He holds a bachelor's degree in economics from DePauw University, where he currently serves as a trustee. He also completed the advanced management program at the Harvard University Graduate School of Business.
Suzanne Hoover, a former school teacher and former president of the Muncie Community School Corp. board of directors, received a bachelor's degree in history from DePauw and a Master of Science in secondary education from IU.
She serves on the board of trustees for the University of Colorado Foundation and as a member for that university's School of Education Development Board. She serves as a board member for Impact on Education, which supports Boulder Valley Schools, and also is a member of the board of the Boulder Community Health Foundation. She is an active member of First United Methodist Church in Boulder.
The Hoovers' gift counts toward the $3 billion campaign, For All: The Indiana University Bicentennial Campaign.
For All: The Indiana University Bicentennial Campaign is taking place on all IU-administered campuses, including IU Bloomington, IUPUI, IU East, IU Kokomo, IU Northwest, IU South Bend and IU Southeast. The campaign will conclude in June 2020 to coincide with IU's bicentennial year celebration. To learn more about the campaign, its impact and how to participate, visit forall.iu.edu.