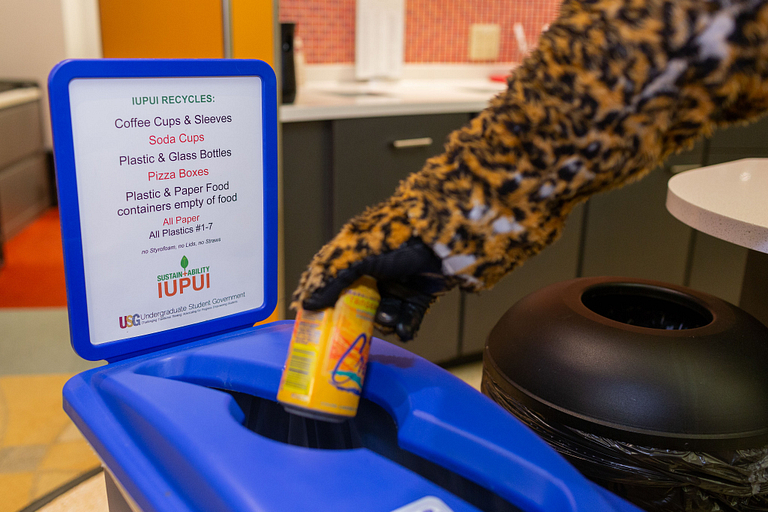 You know there are great benefits to living on campus and living so close to downtown Indy. Now you can do both more sustainably for the environment. Introducing Recycling Revolution and JagPass: IUPUI's Public Transit Education Program.
Recycling Revolution
Every room in IUPUI's residence halls will now have a recycling bin, and a team will collect your recyclables, making it truly hassle-free for residents. The project, led by SPEA, will track which building collected the most recycling and disposed of the least trash. Math will be done, calculations made, and the residence hall with the greenest refuse ratio will win a pizza party. More green. More pizza. Two great reasons to start a revolution.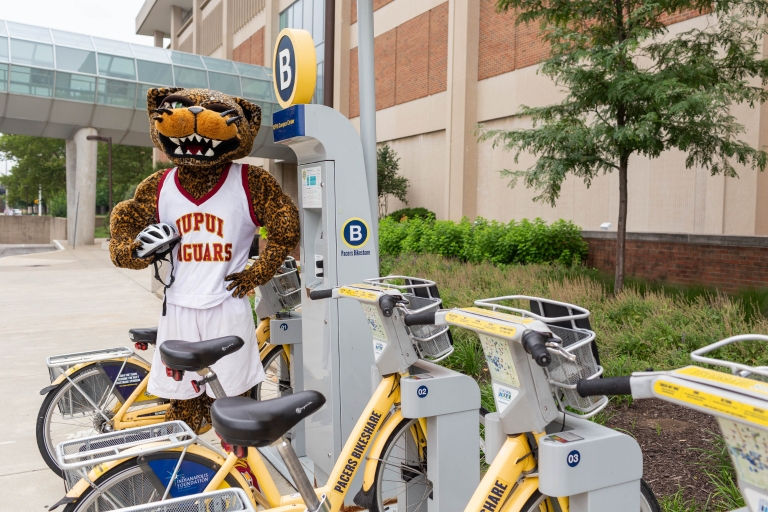 JagPass: IUPUI's Public Transit Education Program
Living in a city is great, but urban traffic and parking? Not so much. JagPass will help you familiarize yourself with Indianapolis public transit and reduce your carbon footprint. It will also help you make the most of IndyGo buses and Pacers Bikeshare to get around town and take part in more off-campus civic and cultural events. The Division of Student Affairs, which sponsors the program, will also partner with groups like SAPB to help you literally go green.
Learn more about these and other projects funded with help from the Office of Sustainability's Greening IUPUI Grant at Inside IUPUI. And if you have your own ideas for how to make campus more environmentally sustainable, visit the Office of Sustainability online.