Thanks to support from the McKinney Family Foundation and the IU Office of Sustainability, 24 Indiana University undergraduate and graduate students are working to improve sustainability across the state. The Indiana Sustainability Development Program prepares IU Bloomington and IUPUI students to develop into sustainability professionals by placing them in summer externships in corporations, municipalities and nonprofits after an intensive training boot camp. The program also aims to boost sustainability capacity at these organizations and highlight career paths within the state in anticipation of building a sustainability workforce in Indiana.
Inside IU caught up with two of these externs.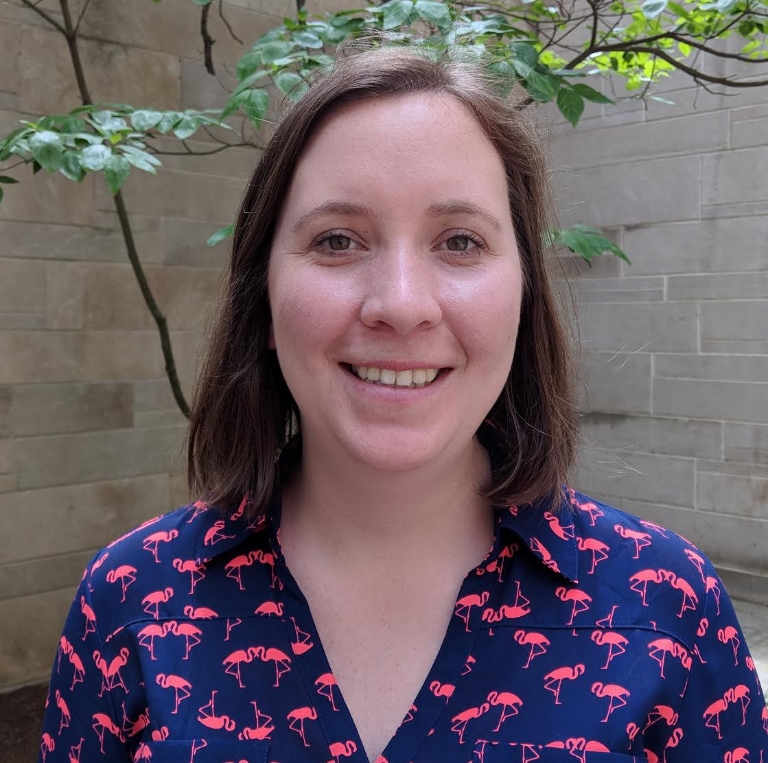 Lindsey Hummel, IU Bloomington, City of Gary's Department of Environmental Affairs and Green Urbanism
When Lindsey Hummel, an Indianapolis native, applied to be an extern in the Indiana Sustainability Development Program, she knew that the City of Gary presented her with the opportunities that matched her passions.
The IU Bloomington graduate student is pursuing a dual master's degree in public affairs and environmental science through the School of Public and Environmental Affairs. She has worked as a Common Council Service Corps Fellow, where she produced recommendations to create a more affordable and efficient Bloomington community. The City of Gary Department of Environmental Affairs and Green Urbanism offered her an opportunity to work closely with a community again.
A typical day as an extern in the department consists of taking a sustainability inventory and an assessment of electricity bills from across the city. The inventory requires Hummel to interview city department heads about their current projects and how they tie in with the city's goal of creating a sustainability action plan.
The data she collects provides insight into the amount of electricity and gas used and an overall list of where the energy is used throughout the city. The department can then make suggestions for improving energy efficiency. Recommendations can be as small as changing office habits, like turning the lights off when not in use, to more complex fixes like air conditioning upgrades. Hummel's assessment of electricity bills helps identify the most inefficient buildings so the city can prioritize improvement projects and equipment upgrades.
"I've enjoyed seeing what Gary has done in the past few years and the urban projects they have developed," Hummel said. "I think sustainability for Gary means finding the means to revive itself, while allowing its citizens and natural areas to grow and thrive together. It's interesting to see how this department has helped build up Gary. I am happy to now be a part of it."
Beyond having the opportunity to green the City of Gary, Hummel said this externship provided her with the professional development to succeed in the future.  
"This experience is encouraging because it's helping me clarify the path I'd like to take after SPEA," said Hummel. "It's comforting to know that I am loving what I am doing in action and not just in a classroom setting."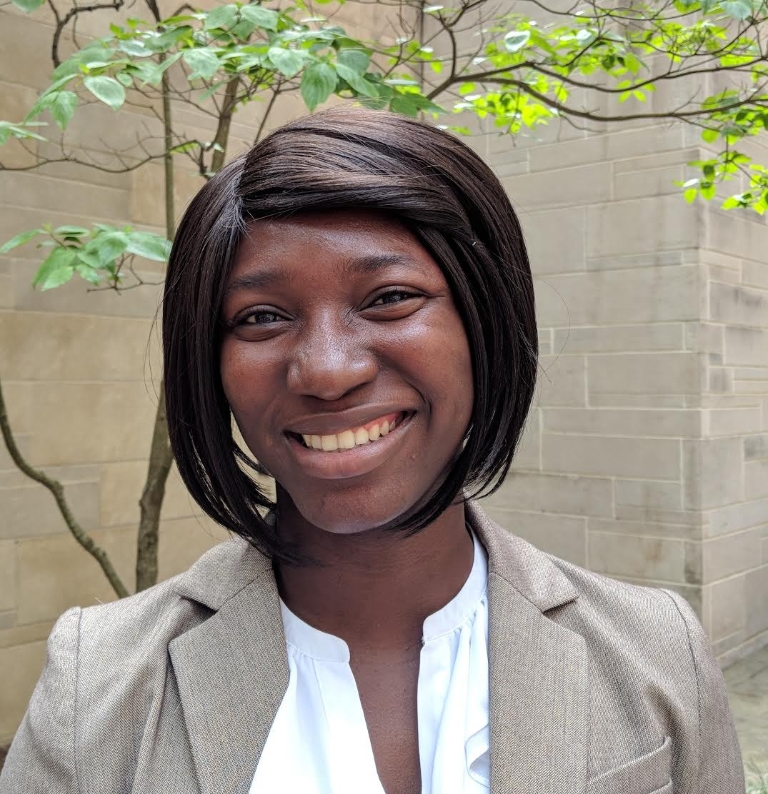 Gifty Adusei, IUPUI, Keep Indianapolis Beautiful
IUPUI graduate student Gifty Adusei said that visiting Keep Indianapolis Beautiful's projects in person is one of her favorite parts of her 10-week externship.
Adusei, pursuing a Master of Public Affairs with a concentration in environmental policy and sustainability, was told she was the perfect candidate when she met with her career advisor to discuss summer opportunities. She grew up in Ghana, where she had worked with a nonprofit organization that involved understanding life in rural communities and helped fuel an interest in sustainability. She moved to the U.S. in August 2017.
"Sustainability as a master's degree for a non-science student, like myself, is quite scarce in Ghana," Adusei said. "I decided to look outside my country for a program that was quite established and one that also encouraged practical training in its curriculum. SPEA offered me this opportunity."
Project GreenSpace, which transforms vacant areas or underused spaces into miniature parks and green areas for neighborhoods, is one of Keep Indianapolis Beautiful's major projects. Each year, three to five new GreenSpaces are being created throughout different communities.
"Seeing people get involved and excited with the GreenSpaces is what we are here for," Adusei said. "When you see people take initiative to get involved, that comes with fulfillment that you're helping a community."
Adusei is building on last summer's progress of documenting all GreenSpace projects by assessing conditions and verifying neighborhood engagement. She's also developing a strategy to help communities keep up their own GreenSpaces with Keep Indianapolis Beautiful's Stewardship and Community Engagement programs.
"This goes way beyond a person's connection with the environment," Adusei said. "These GreenSpaces are creating this community engagement and connection. It's helping me realize that this is what I would like to be doing."