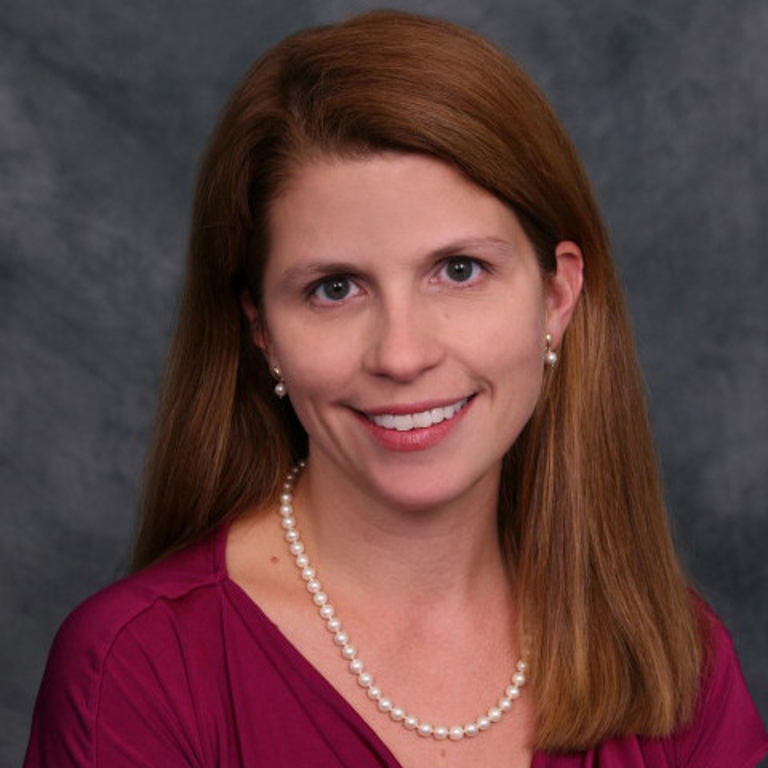 INDIANAPOLIS – Dr. Kathleen T. Unroe wants to change how nursing homes care for long-stay residents. She has launched Care Revolution, a medical startup, to reduce the number of unnecessary transfers from those facilities to hospitals.
"More than 25 percent of long-stay residents are hospitalized annually, which is burdensome to the residents and their families," said Unroe, an associate professor of medicine at the Indiana University School of Medicine. "Around 45 percent of these visits are considered avoidable, which means they are a source of inefficiency and a waste of resources. They are also expensive, costing Medicare and Medicaid more than $1.9 billion in 2005."
Unroe said Care Revolution trains registered nurses in a specialized role in facilities to direct support to long-stay residents and their families. They also educate and train facility staff, lead care management reviews of long-stay patients to optimize chronic disease management, reduce unnecessary medications, and clarify health goals.
Care Revolution is commercializing a program called OPTIMISTIC developed and implemented by clinician-researchers from the IU School of Medicine, IU School of Nursing, Regenstrief Institute, IU Center for Aging Research, University of Indianapolis and other community partners. The Center for Medicare and Medicaid Innovation provided more than $30 million in funding for the two-phase, eight-year project. During Phase 1 in 2012-16, OPTIMISTIC was implemented at 19 nursing homes and assisted living facilities in Central Indiana, which had around 2,000 long-stay residents at any point in time.
"During the initial phase, OPTIMISTIC reduced the number of avoidable hospitalizations by 33 percent, according to an independent evaluation," Unroe said. "It lowered Medicare expenditures an average of $1,589 per resident per year, leading to a net savings of more than $3 million between 2014 and 2016."
Russ Evans, a registered nurse, was the OPTIMISTIC program administrator and now serves as the COO of Care Revolution. He will take much of what was learned with OPTIMISTIC and bring it to the business.
"The registered nurses are trained to recognize early warning signs of changes in a resident's condition so treatment can begin before the problem escalates," Evans said. "Once they see these changes, they will follow proven clinical pathways to work with the nursing home and providers to ensure the best care is delivered to the patient."
Unroe designed a go-to-market strategy for Care Revolution by working closely with the IU Research and Technology Corp., which strengthens the entrepreneurial culture at IU by coordinating entrepreneurial activities across the university. IURTC has also utilized its network of mentors and commercialization partners to identify growth opportunities in the market.
Care Revolution has received an investment of $150,000 from the IU Philanthropic Venture Fund. The fund, which launched in February, provides capital to faculty, students and staff at all IU campuses to help them further develop their research and innovations into startup companies.
About Indiana University Research and Technology Corp.
IURTC catalyzes entrepreneurial activities at Indiana University and provides support for IU innovation-based startup companies. It advises and connects IU startups to capital and commercialization partners, industry mentors, and leadership talent. It also develops appropriate programming and startup space to accelerate company growth.
About Indiana University Philanthropic Venture Fund
The IU Philanthropic Venture Fund is an Indiana University-affiliated venture fund launched in 2018 through the vision and generosity of IU alumni and friends supporting IU discoveries best developed through a new venture. The fund is managed by IURTC personnel who work with the IU ICO, alumni, faculty and staff as well as the venture and economic development communities to identify and develop IU opportunities for investment.