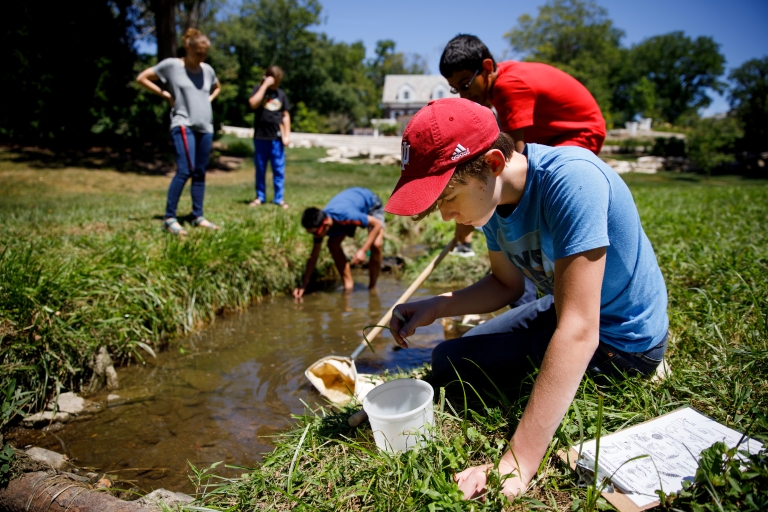 Indiana University's Foundations in Science and Mathematics program offered another summer full of engaging courses to more than 100 local high school and middle school students. By studying blood splatter patterns, analyzing organisms in the Jordan River and completing hands-on activities, students began to master material inside and outside the classroom.
The program, which has a mission to prepare students for success in important introductory math and science concepts, consists of two, two-week summer sessions taught by IU Bloomington graduate students. Classes, which focus on subjects like algebra, zoology and even the universe, meet Mondays, Wednesdays and Fridays for two hours.
Program administrator Melene Thompson said that the class's teaching approach allows the students to fully engage in the information.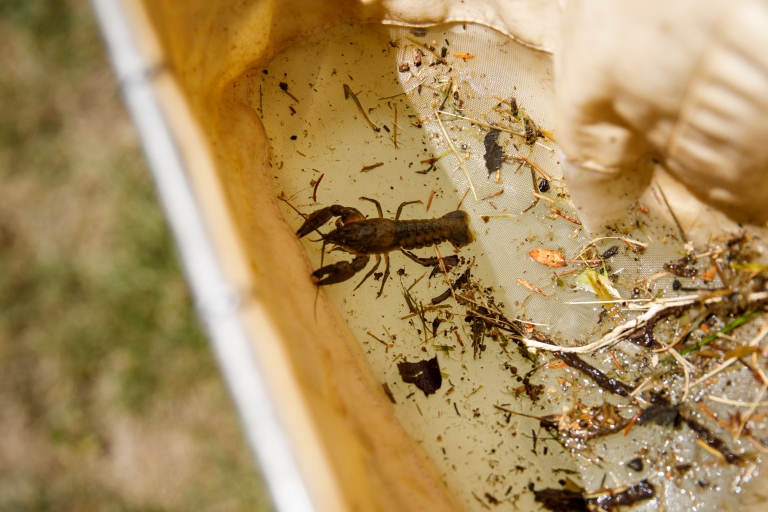 "Students are able to take what they're learning and apply them to experiments in the classroom and laboratory," Thompson said. "With more unique topics being covered, they can get excited about learning."
In an introductory biology class during the second session of the program, students dissected the Jordan River on campus as a case example for what they learned in the classroom. The class has the task of figuring out whether the presence of pollution is affecting the river's biodiversity. One fork of the Jordan River is closer to a parking lot on campus, creating some runoff.
The students first met in a Jordan Hall lab classroom, where IU graduate student Megan Freiler was teaching the students about different types of organisms and energy transfers. The class was engaged through group work, discussion and interactive quizzes that they would take throughout the class.
"I really had to think of the best ways to present this material to someone who has never seen it before," Freiler said. "Figuring out the best way to teach to middle schoolers has been a fun learning experience."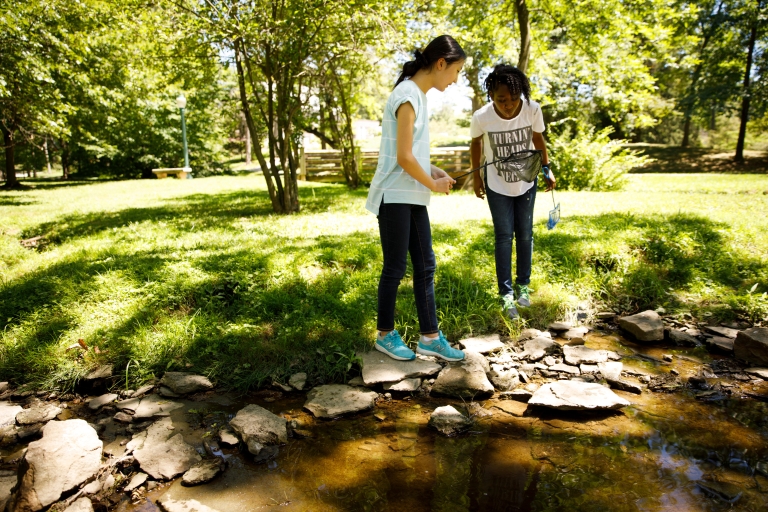 The students created a hypothesis for their future findings and decided they would see fewer organisms on the polluted side.
Students took an assortment of buckets and nets to the river to catch and observe the different organisms on both sides, including miniature crayfish, snails and an assortment of bugs.
Jackson Creek Middle School seventh-grader Grace Choi was passionate about coming to class during the summer because she was so eager to learn more about all the different aspects of science.
"I'm curious how animals interact with humans," she said. "All the organisms we are studying and finding in the Jordan River are so different and interesting. I have always enjoyed school and learning, but this biology class is so much more interactive than any other class, which makes it more fun."
Many of the students attended the class to get ready for the upcoming school year.
"I have to take biology this upcoming year, and I thought taking this summer course would be the perfect jump start," said Seven Oaks Classical School ninth-grader Monica Kpabar. "I know I'll be more than ready to take biology at Seven Oaks."