In 1975, Joel Stager was in his senior year at University of Miami, where he'd been a swimmer and biology major. He had plans to attend the University of Alaska after graduation to study diving mammals and hoped one day to have a career as a collegiate swim coach.
All of that changed when he met James "Doc" Counsilman.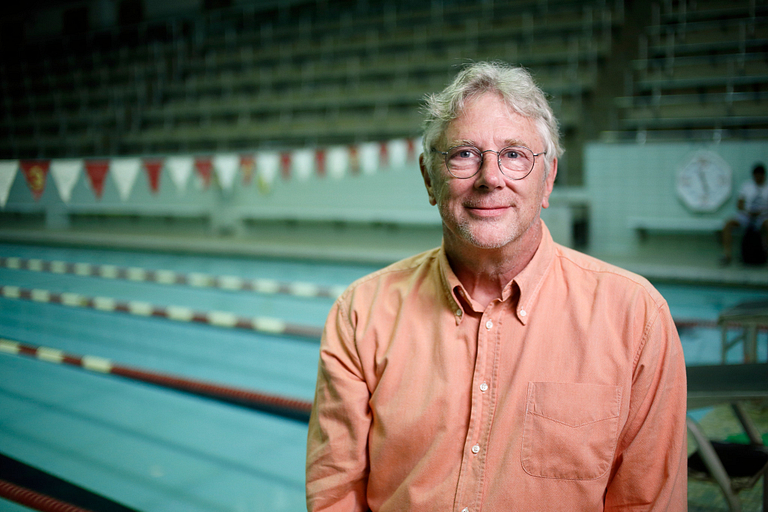 The day before leaving for a winter break training trip in Puerto Rico, Stager and one of his teammates got wind that the Indiana University swim team was training at a pool nearby. Counsilman already had built a reputation as one of swimming's greatest coaches ever, and the two decided to go see the magic for themselves.
"I remember standing outside of the big hurricane fence at the pool, and there Doc Counsilman was waving me in to talk to him," Stager said. "None of the guys I was with felt compelled to join me. Maybe it was fate calling me."
After a couple of hours of mentoring, Counsilman had convinced Stager to come to IU to study in the physiology department and work with the swimming team. Initially, Stager thought that after obtaining his degree and working with Counsilman, he would be able to secure a high-level coaching job elsewhere. But the work he ended up doing with Counsilman and the medical sciences department started him on a career answering big questions through research.
"The more studying I did and the more research I did, the more I felt like I knew nothing," Stager said. "Basically, what happens in science is that you don't answer a question and then stop; usually you wind up with 10 more questions."
The many questions that came out of his time as a graduate student at IU, particularly those related to the effects of elite athletic performance on human reproductive systems, took him to Colorado State University for postgraduate work. He couldn't stay away from Indiana for long, though, and he returned to IU in 1984 to head the exercise physiology program and continue his work with Counsilman and the swimming team.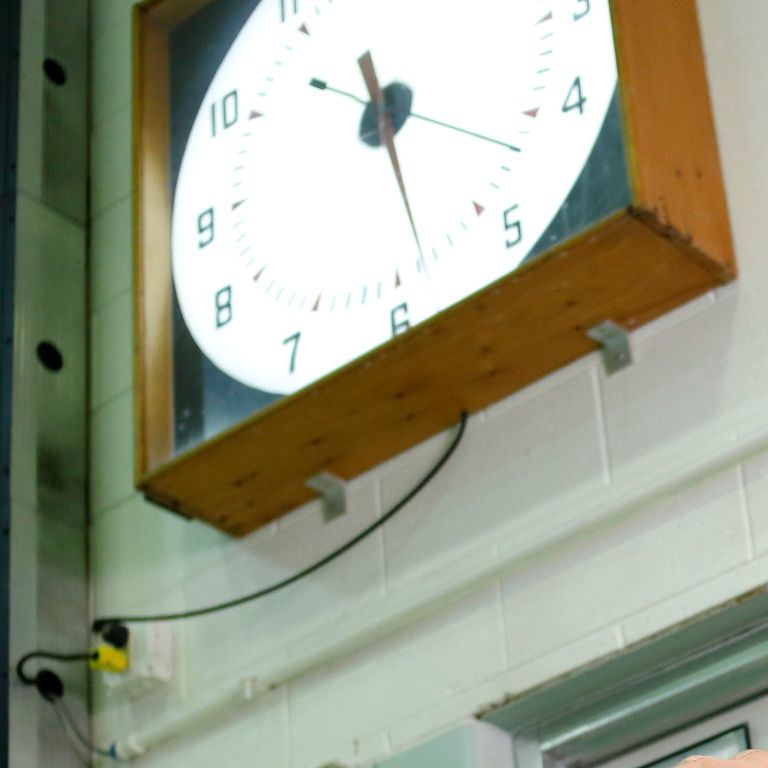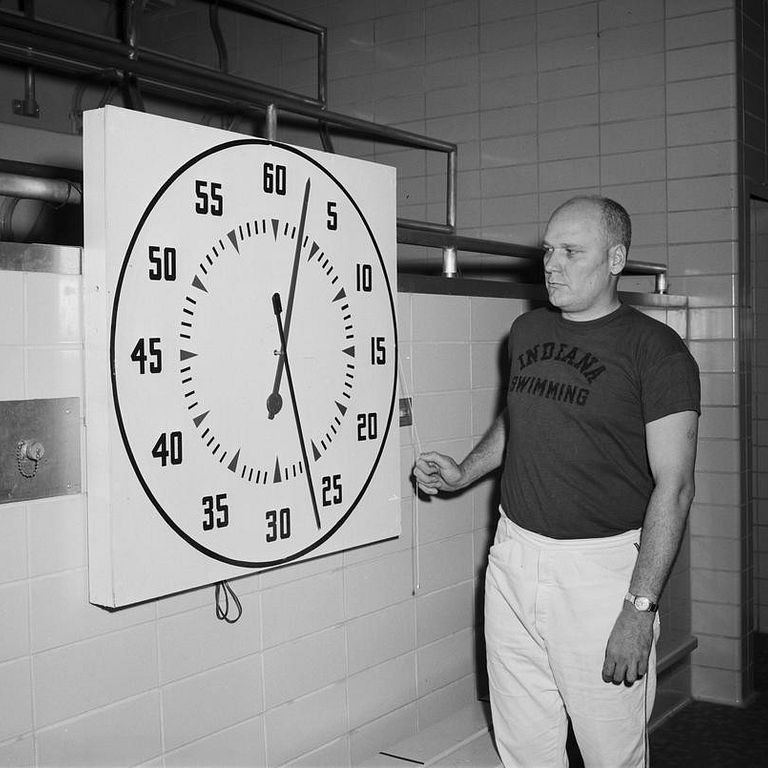 Since then, Stager has established the Counsilman Center for the Science of Swimming in IU's School of Public Health-Bloomington and conducted research that has influenced the sport of swimming and athletic training in general.
His research on chocolate milk's positive effect on an athlete's recovery established the principle that what an athlete does between practices can be as important as what happens during practice. In 2007, an analytic study led by Stager and his students found that new buoyant swimsuits provided an unfair advantage and led to their banning in 2008. Through further statistical analysis, the center was able to prove that some competitors were given an unfair advantage at the 2016 Olympics because of currents caused by the pool's architecture.
Stager said that the center's research has allowed him to be an advocate for athletes, and that's what he will remember as he looks toward his upcoming retirement. For example, early in his career at IU, he was talking with a group of female swimmers about the effect that intense training has on the menstrual cycle. When he explained that high levels of physical activity disrupt a woman's menstrual cycle, one of the female athletes started to cry from relief.
"She thought that because of her athletic participation that she wouldn't have kids; she didn't realize 70 percent of the team was having the same experience as her," Stager said. "The fact that we could play the role to educate women athletes that it wasn't a choice between athletics and motherhood was a really big deal."
Though Stager never ended up coaching full time, he used the principles he learned from Counsilman to coach his students in the academic arena. He said Counsilman taught him to care deeply about the people he works with and to question everything and remain curious.
Counsilman also showed Stager what it means to love what you do. Stager remembers sitting at the IU outdoor pool during a practice when Counsilman looked at him and said, "Don't tell anyone, but I'd do this even if they didn't pay me." And that's how Stager feels, too.
"Doing science never seemed like work to me," he said. "I always felt guilty in the morning going to work because work wasn't supposed to be so much fun."
While Stager looks forward to having fewer deadlines, meetings and paperwork in retirement, he plans to stick around the center as an advisor, helping to attract funding and talented students to IU. He expressed appreciation for his current and former students and his talented IU support staff, including Jeanette Silvers, Sandra Hudson, Dee Bailes, Maria Maxwell and Kim Dunning.
"They kept me organized – or at least tried their best to," he said.
And as for the research, Stager is confident that the good work the center has done in the science of swimming will continue.
"There are millions of questions that remain unanswered."