When Indiana University's Bloomington Librarian Professional Council was looking for a way to give back last year, the partner organization that rose to the top of its list was Bloomington staple The Rise – Middle Way House's transitional housing program for domestic violence survivors.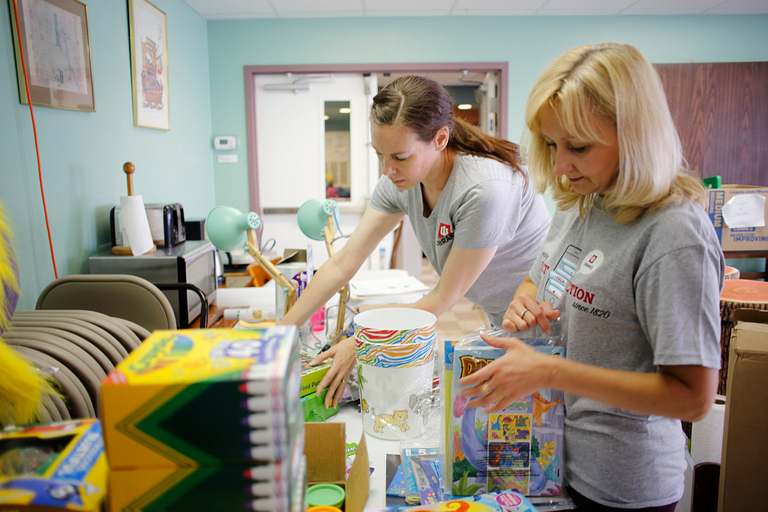 As it turns out, The Rise had a community room that offers services similar to a library – computers, books, meeting space – and was in desperate need of upgrading.
The council's mission became obvious.
"Once we heard they had a library space, we knew this was the project we needed to do," said Kristin Leaman, bicentennial archivist for IU Archives and former chair of the council. "After speaking with staff and tenants about their needs, we aimed at creating a friendly space that families could utilize and feel comfortable in. We wanted to create a warm and welcoming space that will ease their transition a little bit."
The council's first step was to host a book drive to collect children's, young adult and adult books. The council, which is made up of professionals within IU's library system, ended up with about 20 boxes of books. Being librarians, the council members spent a day cataloging and organizing the books in the newly revamped space.
Next, the council turned to the community via an Amazon wish list to ask for furniture and other items such as coloring books, movies and children's toys to fill the space.
"Community support has been amazing," Leaman said. "We've also had the full support of our dean, who is very excited about this project. So once we got the ball rolling and started coordinating everything, it all started falling into place."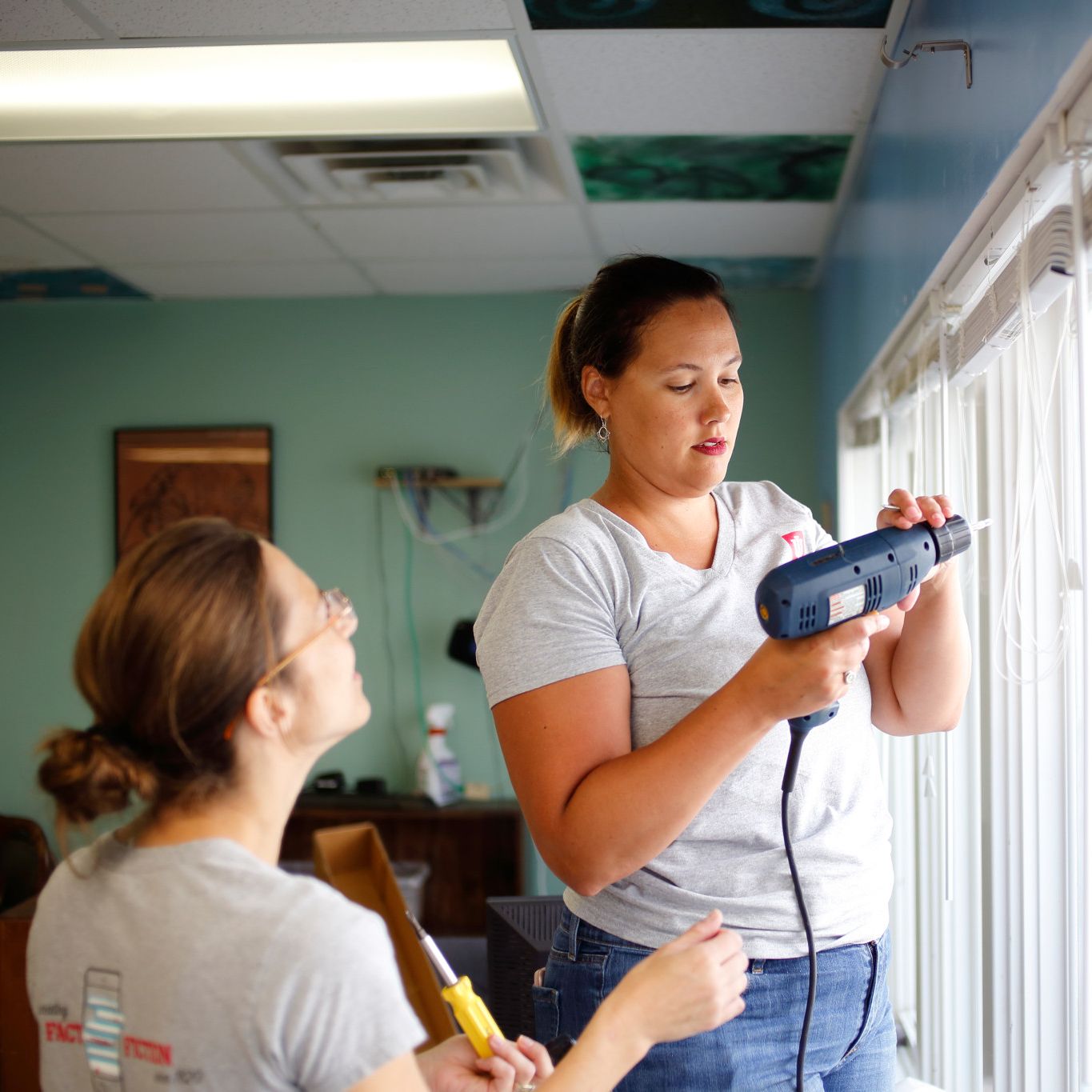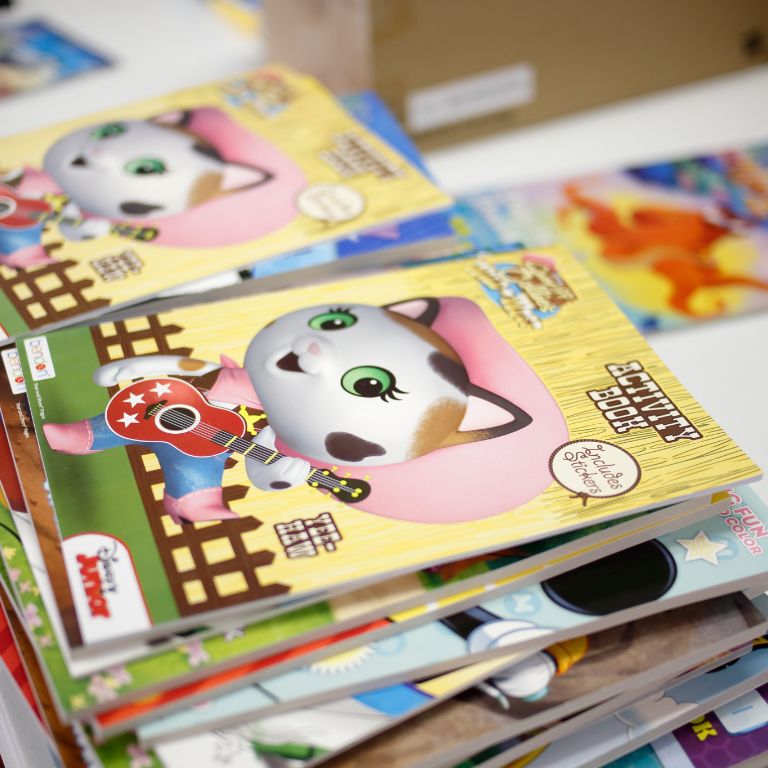 Photos by Eric Rudd, Indiana University
Debra Morrow, executive director of Middle Way House, said she is amazed and grateful at the Bloomington Librarian Professional Council's dedication to creating a space that is uplifting, useful and beneficial to residents.
She said the council has gone the extra mile to make the room special.
"I was thrilled that Kristin came to meet with the residents to get their feedback on how they would like to see the space transformed," Morrow said. "That showed me how much they really cared about the project and the families it will benefit."
Having a community partner is crucial to an organization like Middle Way House, Morrow said. She said it takes a community to address issues surrounding domestic violence, sexual assault and human trafficking.
Looking around the finished room featuring plush stuffed animals, woodland scenes painted on the wall and ample seating, Morrow said she was excited for families to see the new space. The room is known as the Dee Gros Louis Community Room, in honor of the late wife of IU Chancellor Emeritus Ken Gros Louis.
"I can just imagine the smiling faces of the families when they see the work and love that the BLPC is putting into the Rise community room," she said. "Our families will know that the council cares about them and that the community cares. How valuable is that?"