BLOOMINGTON, Ind. – Indiana University Bloomington is welcoming its largest-ever class of first-year students this week, a high-achieving group that includes records in geographic and ethnic diversity.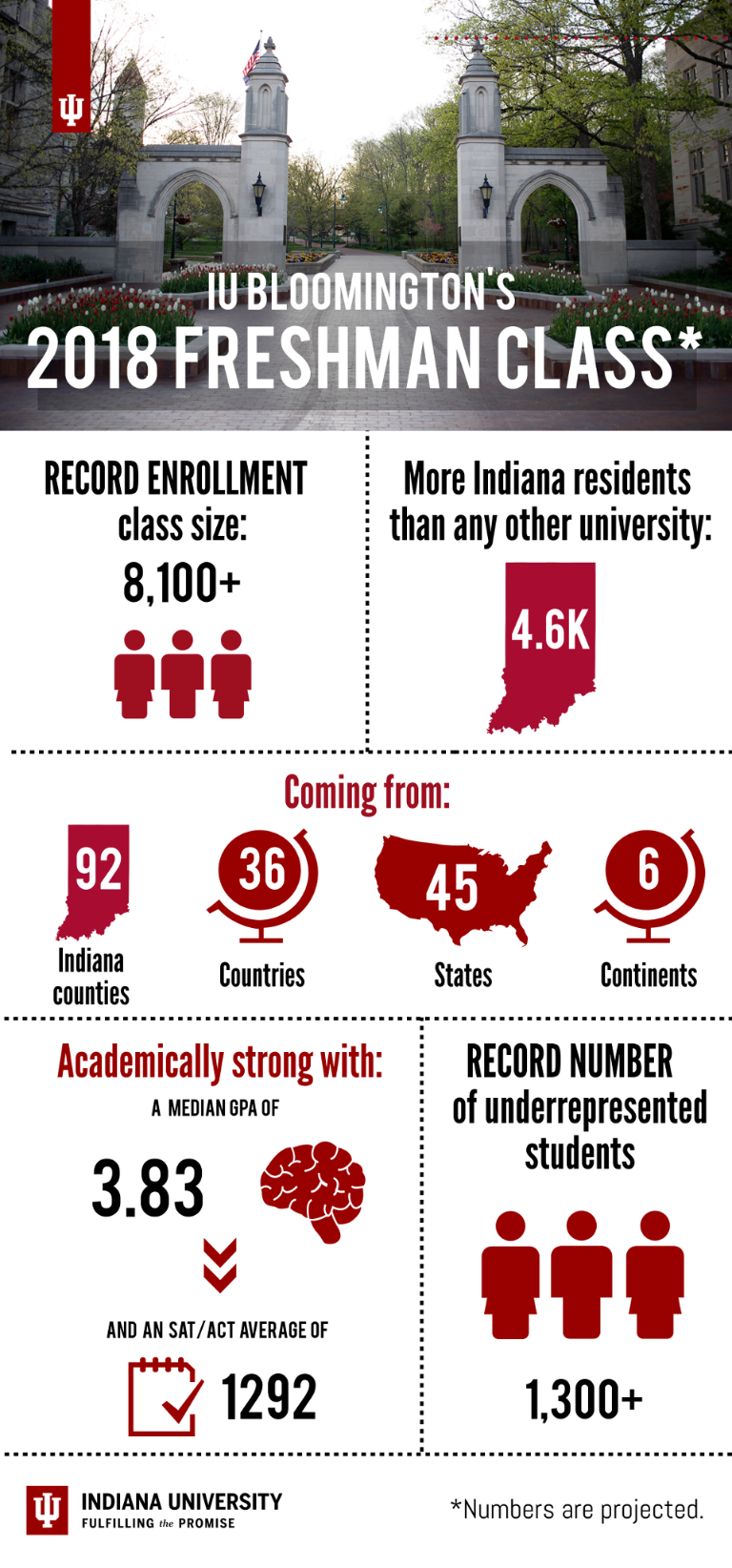 Preliminary figures show an enrollment of 8,118 students in the Class of 2022, up from the previous record of 8,001 set last year. The class includes a projected 4,667 students from Indiana, or 58 percent – the most first-year students from the state enrolled at any college or university.
"We are proud to welcome another record-setting class to IU Bloomington," said David B. Johnson, IU Bloomington vice provost for enrollment management. "As one of the most academically accomplished beginner classes ever – and the largest and most diverse on record – this stellar cohort is indicative of Indiana University's excellence in academic and experiential opportunities.
"Our ongoing effort to increase college access among Indiana residents is making a difference across the state," Johnson said. "For the second time in 10 years, the new class includes students from all 92 Indiana counties. We also continue to enroll new Hoosiers from across the country, with 45 states represented in the beginner class. More than 60 percent of the beginner cohort are receiving financial aid."
IU Bloomington recently partnered with the American Talent Initiative and over 100 other universities and colleges to help enroll low- and moderate-income, high-achieving students. The goal is for universities and colleges throughout the nation to collectively enroll 50,000 more low- and moderate-income students by 2025.
The median grade-point average in high school for the incoming class is 3.83 on a 4-point scale, tying the record set last year. The class's average composite SAT/ACT score is 1292, the second highest in IU history, just under last year's record. The group includes 93 high school valedictorians. A projected 1,363 of the students are from underrepresented groups, a 9.6 percent increase from last year's number.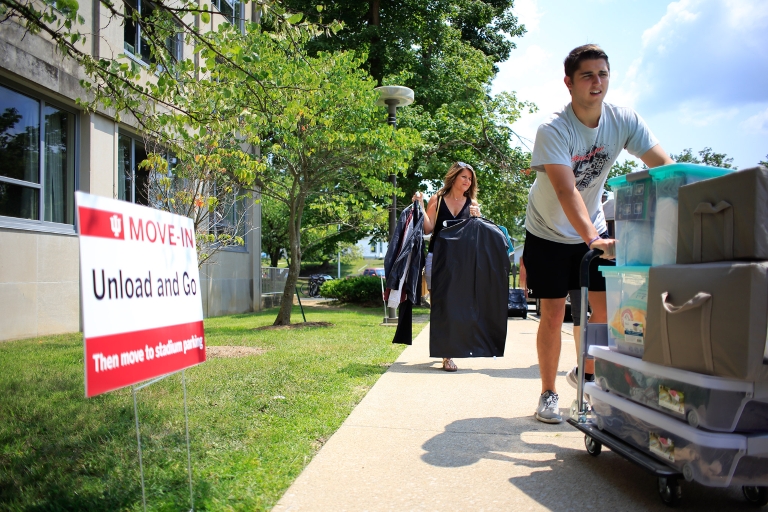 International students are from a projected 36 countries on six continents, including China, India, South Korea, Taiwan, Canada, Indonesia, New Zealand, Brazil, Venezuela, France, Georgia, Guatemala, Israel, Mexico, Mongolia, Myanmar, Nigeria, Russia, Saudi Arabia and the United Kingdom.
The oldest first-year student is 31, and the youngest is 15.
Most first-year students arrived on campus this week, moving into residence halls and taking part in Welcome Week's academic and social activities. A freshman induction ceremony took place Wednesday, and Traditions and Spirit takes place Friday. Today's CultureFest celebration kicks off the Hoosier Experience, programming to help first-year students explore the many opportunities available on campus. All Hoosier Experience events can be found on the FYE app, available from the Office of First Year Experience Programs.
Classes begin Aug. 20. Official enrollment figures will be compiled the week of Aug. 27.