BLOOMINGTON, Ind. – The Indiana University Bloomington College of Arts and Sciences' 10th annual Themester explores the interconnectedness of animals and humans with a fall lineup of public talks, workshops, films, exhibits and visiting speakers.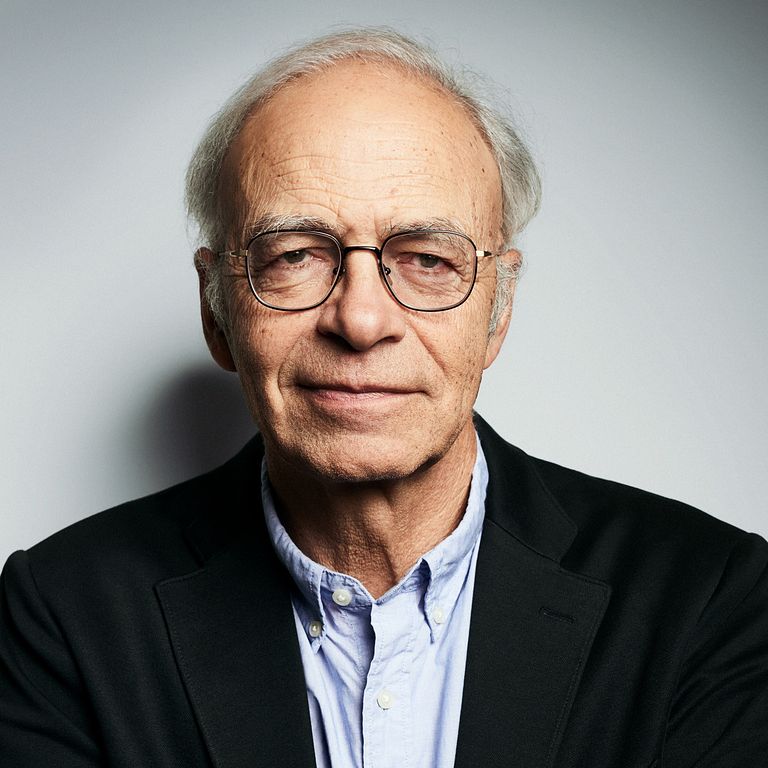 "Darwin provoked human beings to reconsider the human place among living beings," said Steven Wagshal, professor of Spanish and co-chair of the 2018 Themester Committee. "Perhaps we are nothing more or less than one species of animals who evolved on this planet. Yet human beings are also an extremely peculiar sort of animal; we have complex social and political systems, and we have radically changed the environment.
"The purpose of this Themester is to challenge us all to think about our connections to and differences from other animals. It is to explore how authors and artists have depicted animals, to work through our strange sort of animality and to inquire about what sorts of obligations flow from it for how we ought to treat each other, other animals and our environment."
Philosopher Peter Singer, author of the groundbreaking book "Animal Liberation" and most recently known for his effective altruism model, will speak about ethics and animals on Sept. 12 at Presidents Hall inside Franklin Hall. A groundbreaking work first published in 1975, "Animal Liberation" popularized the term "speciesism" and changed the conversation about treatment of animals. The talk is co-sponsored by Union Board, IU's largest student programming board.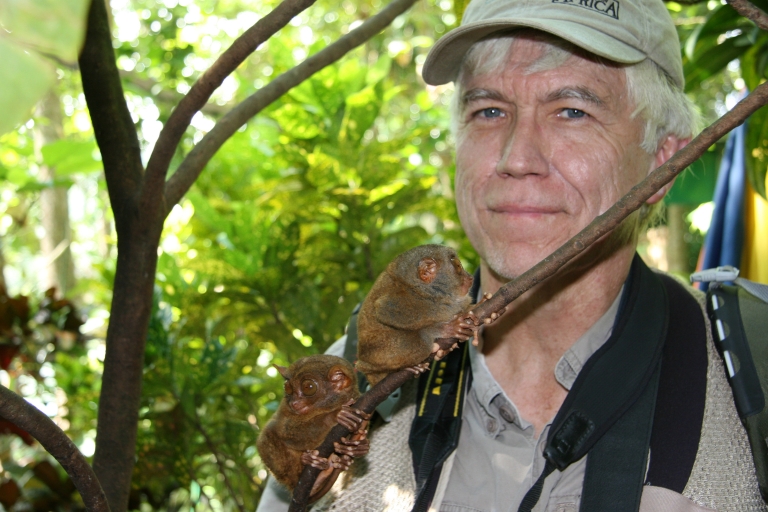 Other scholars giving free public talks include Russ Mittermeier, the world's pre-eminent primate conservationist and the 2018 winner of the prestigious Indianapolis Prize. On Oct. 2, Mittermeier will discuss the importance of conservation with a particular focus on nonhuman primates.
Jill Pruetz, professor of anthropology at Texas State University, will also focus on primates for her Oct. 26 public keynote talk, "Life on the Savanna," for the Midwest Primate Conference. Pruetz will discuss her work with chimpanzees in the hostile savanna environment of Senegal.
The Center for the Integrative Study of Animal Behavior will present a speaker series called "Man's Best Friend: The Science of Dog Cognition." The first lecture, scheduled for Sept. 20, will feature anthropologist Pat Shipman of Pennsylvania State University speaking on the domestication of dogs in Ice Age Europe. Themester will partner with IU Cinema and the IU Moving Image Archive Screening Room at Herman B Wells Library to present a series of free films, beginning Sept. 12 with Charles Burnett's critically acclaimed but rarely shown "Killer of Sheep" at Wells Library. A counter to the "blaxploitation" films of the early 1970s, the film focuses on everyday life in a black community. It was added to the National Film Registry and named one of the 100 Essential Films by the National Society of Film Critics.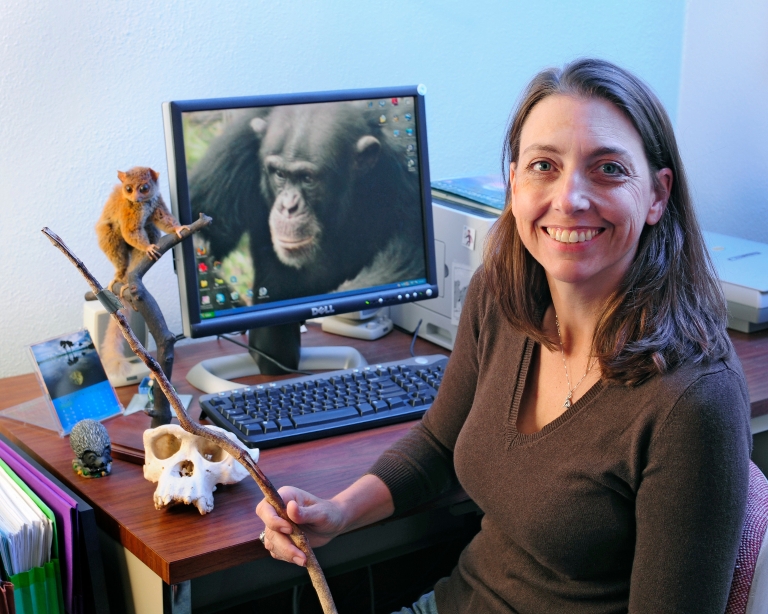 Other films include the documentary "Jane," which draws on hours of previously lost National Geographic footage of primatologist Jane Goodall; and "Au Hasard Balthazar," Robert Bresson's classic look at cruelty and compassion. "Angry Inuk" presents Arctic seal hunting from an indigenous perspective.
Exhibitions include "Shapes of the Ancestors: Bodies, Animals, Art and Ghanaian Fantasy Coffins" at the Mathers Museum of World Cultures. The exhibit will explore the historical development and contemporary use of figurative coffins, which are often in the shape of animals and communicate familial and personal attributes, values or identity. Mathers will hold a number of supporting events, including a curator's talk, artist visit and family craft day at the museum. The exhibit runs through the fall semester.
In October, the Glenn A. Black Laboratory of Archaeology will present a curated exhibit that explores the animal/human connection from historic, archaeological and Native perspectives.
IU Theatre presents Edward Albee's "The Goat, or Who Is Sylvia? (Notes toward a definition of tragedy)." A provocative play about loss, love and the limits of tolerance, "The Goat" is for mature audiences only. The show runs Nov. 29 to Dec. 8 and is a ticketed event.
For a complete list of Themester 2018: Animal/Human events and details, visit the Themester News and Events page. Most events are free and open to the public, though some require registration or tickets. Consult the Themester online calendar for more information.
Select events are limited to IU undergraduates, but most Themester events are open to the public and free.
College of Arts and Sciences Themester courses complement Themester 2018. Course include animal folklore and the behavior and evolution of animals.
Themester is an initiative of the Indiana University Bloomington College of Arts and Sciences.