BLOOMINGTON, Ind. – Four bright planets will highlight the evening sky in September.
The brightest will be Venus low in the west-southwest shortly after sundown. The dazzling white object will be easy to spot if you have a clear view of the horizon. At the start of the month it will appear 10 degrees high a half hour after sunset, and it will slip a little lower each evening.
Jupiter will be 23 degrees to the upper left (south) of Venus on Sept. 1. Much less bright than Venus, it will still outshine every star. To observe Jupiter with a telescope, start in late twilight before it sinks too close to the horizon. It will set around 10 p.m. local daylight time at the start of the month and about two hours earlier by month's end.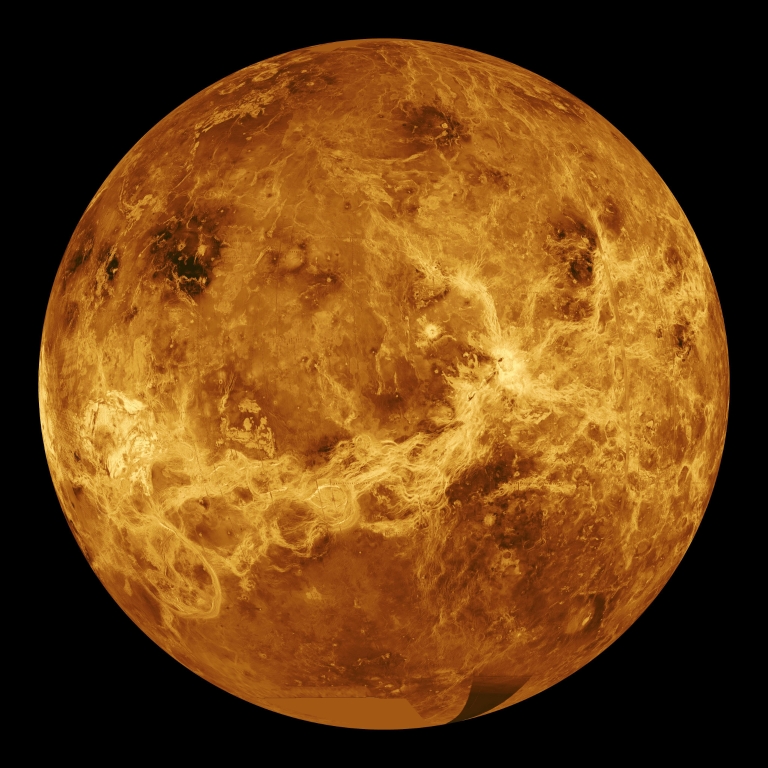 About 45 degrees east of Jupiter, Saturn will glow bright yellow at its highest point in the south an hour after sunset at the beginning of the month. Its rings will be tilted 27 degrees to our line of sight, their maximum tilt for the year. Saturn will set around 1 a.m. local time Sept. 1 and about 11 p.m. Sept. 30.
Mars will appear in the south-southeast after sunset, the second-brightest of the four evening planets. The best time to view the Red Planet through a telescope will be when it is due south at its highest altitude. This will happen around 10:30 p.m. local daylight time early in the month and at 9 p.m. by the end of the month.
Mercury will appear low in the east-northeast as dawn approaches in the first week of September, and it will be 10 degrees high a half hour before sunrise. Then it will fall back toward the horizon and disappear into the solar glare. On Sept. 20 it will be at superior conjunction with the sun.
Equinox
The sun will arrive at the September equinox at 9:54 p.m. EDT Sept. 22, marking the start of autumn in the Northern Hemisphere and spring in the Southern Hemisphere. For the next six months in the Northern Hemisphere, the nights will be longer than the days.
Moon phases
The moon will be at third quarter on Sept. 3, new on Sept. 9, at first quarter on Sept. 16 and full on Sept. 25.