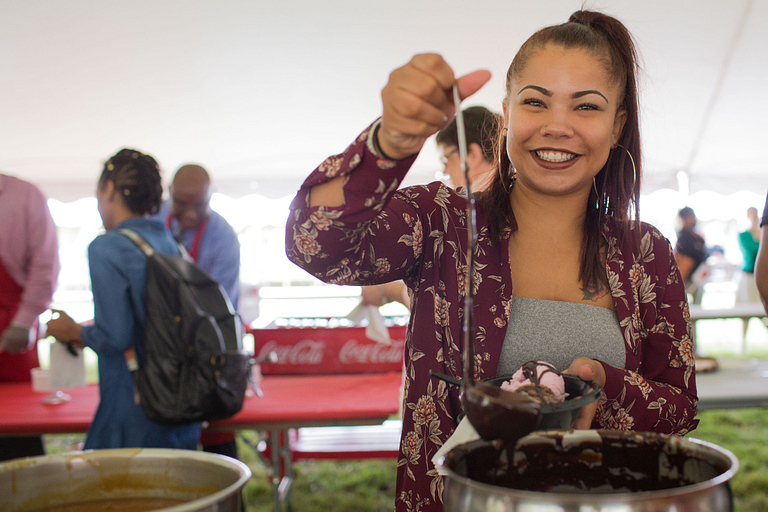 There are so many events during Weeks of Welcome, you might have a hard time deciding which ones to hit up. Here's a pro tip: Don't miss First Night, free ice cream or the Involvement Expo.
SAPB Late Night: First Night
When: Saturday, Aug. 18, from 7 to 11 p.m.
Where: Campus Center
What: A little bit of everything – free food, movies, music, games, crafts and more.
You've moved all your stuff, but classes don't start for another 48 hours. There's no better way to fill that spare time than with First Night. This is your chance to hang out with old friends and make new ones while playing games, noshing on free food, enjoying a movie, getting your craft on and generally having fun with any number of other entertaining activities.
The event is hosted by the Student Activities Programming Board and is the first in its Late Night series. Be sure to check out SAPB's social events as well as educational and entertaining programming throughout the year.
41st Annual Ice Cream Social
When: Thursday, Aug. 23, from 11 a.m. to 2 p.m.
Where: Taylor Courtyard
What: Free ice cream served by Distinguished Dippers, including Chancellor Nasser H. Paydar.
This is the longest-running tradition at IUPUI for a reason. Get your free scoops and all the toppings your heart desires. And don't forget to check out Spirit Day festivities with IUPUI Athletics while you're there.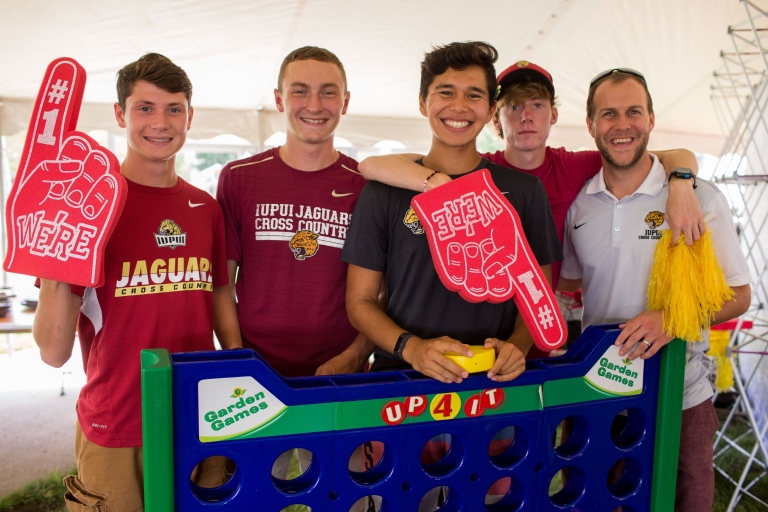 Involvement Expo
When: Tuesday, Aug. 28, from 2 to 6 p.m.
Where: Taylor Courtyard
What: A chance to meet with – and collect giveaways from! – student organizations, fraternities and sororities, campus offices, and community resources.
There's more to do at IUPUI than just study. Meet other students with the same interests and passions, and learn about the resources available from the campus and community to make your time at IUPUI everything you want it to be.
There's more where that came from
Keep an eye out for dozens of events Aug. 18-30, ranging from movies and games to open houses and resource fairs that will give you a boost in the classroom. Events are free and open to all IUPUI students, whether you're new to campus or an old pro. Follow @IUPUIStuAffairs on Twitter for event updates.