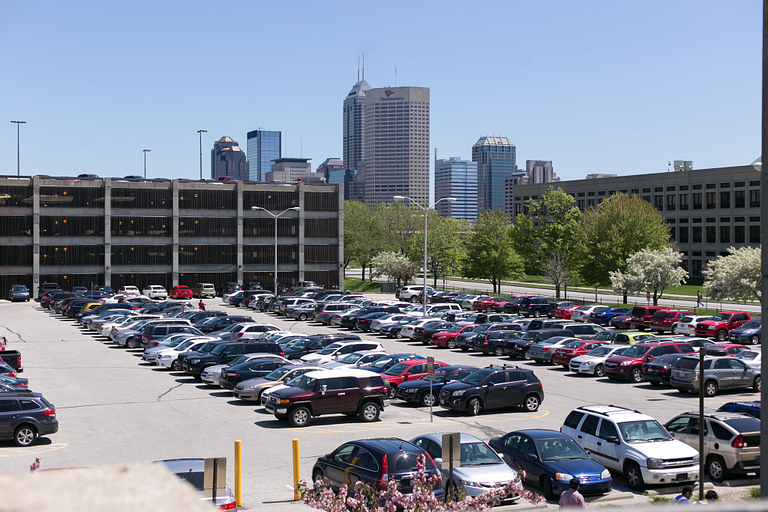 We know, you know, everyone knows that parking on campus can be tough, especially early in the year. We promise it will get easier in a few weeks, but until then, here are some tips from Parking and Transportation Services.
Make a parking plan
Plan ahead. The number of spots left depends on when you get to campus, so give yourself plenty of time and know all of your options, just in case. If you have an ST permit, you can park in six garages.
Find the garages
Have phone, will park
Parking and Transportation Services posts available student parking every hour on Twitter, so follow them @IUPUIPark. They also have an app. Download the IU Mobile app and search for Jag Spots to see open student parking spaces. Don't forget to favorite Jag Spots, too.
Don't forget Indiana Avenue
Did you know that ST permits are valid in any North Campus space? That means all those spots in the NC lots along Indiana Avenue are available to you, and trust us when we say there are plenty. NC lots are about a 15-minute walk or shuttle ride to the main campus, and they keep you from having to circle garages that are already full.
Grab a free shuttle
IUPUI has four free shuttle routes that operate Monday through Friday. Download the DoubleMap app to track where shuttles are and get to your destination quicker – and, if it's raining or snowing, dryer.