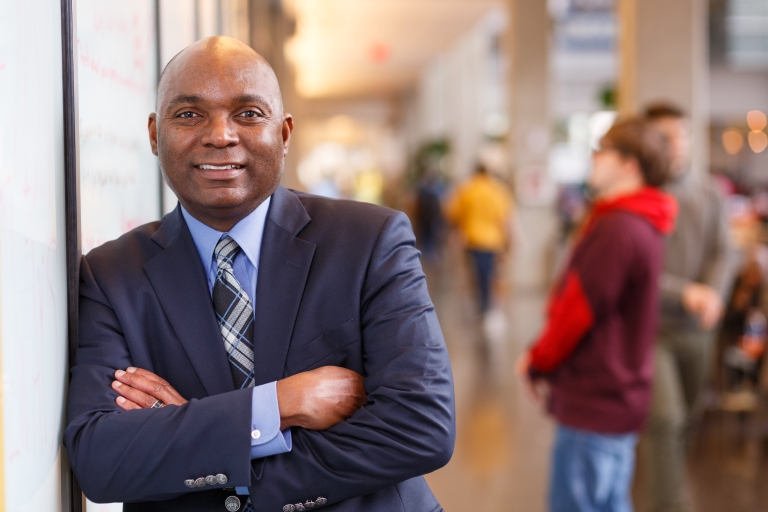 With the fall semester officially underway, I would like to welcome you to IUPUI.
As vice chancellor for student affairs, my goal is to help all of you make the most of your college experience. From student activities and programming to housing, health and wellness, and more, your cocurricular involvement at IUPUI is just as meaningful as your work in the classroom.
For us to make the most of that experience means keeping you informed about campus events, community programs, student successes and informational campaigns. That's why you are receiving JagNews, IUPUI's student newsletter. Here is where you will find everything that is "good to know" about IUPUI, from important announcements to entertaining tidbits. I invite you to read it weekly, take ownership in its content, and share it widely and proudly. And if you have any news you would like for us to consider sharing with your fellow Jags, send us an email at jagnews@iupui.edu.
I also invite you to set up an account at The Den, the online portal to student activities. In The Den, you can find the campus groups and activities as well as topics of discussion that you are interested in, and customize your notifications to learn about the things that are important to you. You can sign up for groups, get reminders for meetings and events, and participate in the many programs designed for you as an IUPUI student.
I hope you will take these tools to heart and use them, as they are here for you. It's always a great time to be a Jaguar, and there's no better time to get involved than right now.
Here's to a successful year,
Dr. Eric A. Weldy
Vice Chancellor for Student Affairs, IUPUI