New to IUPUI? We have you covered. We polled OTEAM to find out the best places to go, things to do and ways to meet people at IUPUI. Here are the results, with assists from Amber Greaney, a junior majoring in sustainable management and policy, and Jaida Fordham, a junior nursing major.
What IUPUI activity or event should you absolutely try?
Regatta, on Sept. 22 this year, got more OTEAM responses than any other event on campus. Weeks of Welcome, or WOW, was a close second. Check out this year's WOW Aug. 18-30.
Also receiving votes: Jagathon, Jagapalooza, art galleries, guest speakers, Recycle Ride, shuttles, International Festival.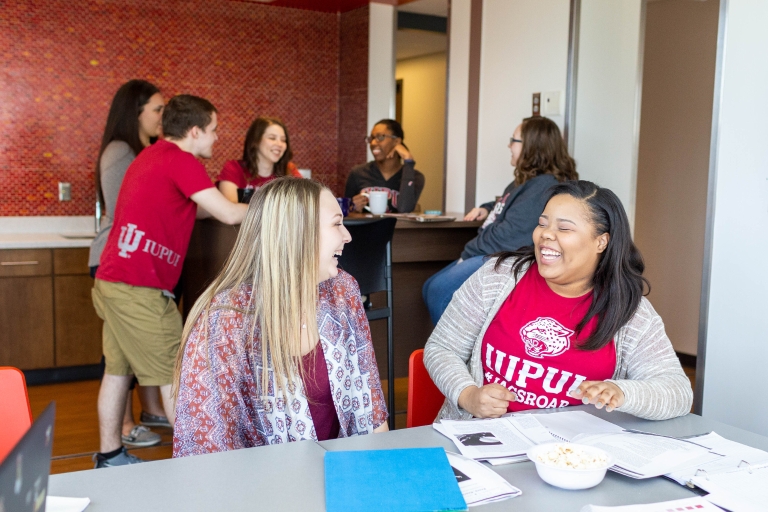 What's the best way to meet new people at IUPUI?
"Join a student organization" was the overwhelming favorite for ways to make new friends on campus. IUPUI has about 500 to choose from. Find the one for you by attending the Involvement Expo on Aug. 28 or by searching online at The Den.
Also receiving votes: WOW, talk to people in your classes, live on campus, join Fraternity and Sorority Life, get an on-campus job.
Where's the best place to eat on or near campus?
So many options! On campus, OTEAM recommends the food court on the first floor of the Campus Center, especially Chick-fil-A. The space is being renovated this year, so keep your eyes open for even more options in the future. Off campus, several people recommend the buffet of eateries at 10th St. and Indiana Ave.
Also receiving votes: The Den by Denny's, Tower Dining, Outtakes, Chipotle, MADD Greeks Mediterranean Grille, Moe's, Yats, Bento Asian Bistro, Bazbeaux Pizza, Sub Zero Nitrogen Ice Cream, Noodles & Co.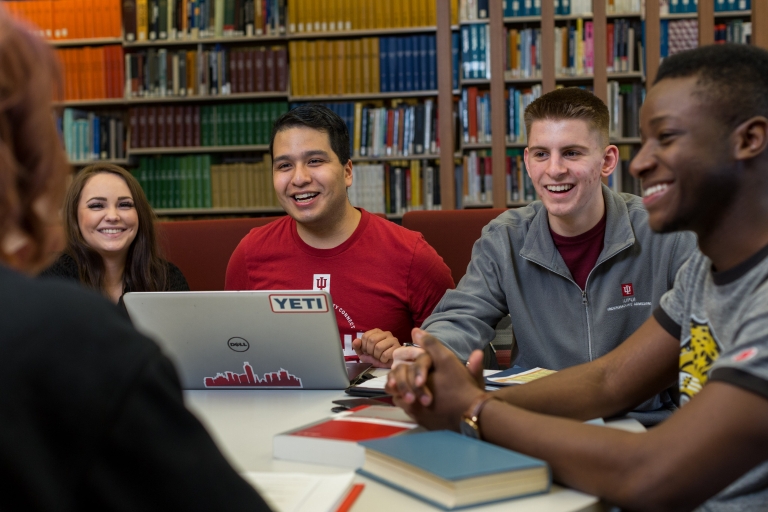 What's the best place to study or get academic help?
Studying at the library is cliché for a reason: It works. And it was OTEAM's top pick for locations to crack open the books. For a little extra support, check in with the Bepko Learning Center and the Mathematics Assistance Center.
Also receiving votes: the Writing Center, Campus Center fourth floor, University Hall, create your own study group.
What single piece of advice do you wish someone had told you when you got to campus?
"Have fun and be yourself. No one knows what your high school life was like. Make a new name for yourself." – Megan Miller, junior health sciences major
"Get involved as soon as possible. It helps to get you connected to the campus and helps you make connections and friends." – Connor Solfisburg, sophomore pre-business major
"Make sure you organize your schedule properly and leave more time for studying and yourself." – Isaac Smith, sophomore pre-business major