INDIANAPOLIS – As students across Indiana are returning to middle and high schools, an Indiana University program to help many of them has been renewed.
The IUPUI Office of Community Engagement, in a partnership with all other IU campuses, took over a program last year that began in 2016 to provide free tutoring, mentoring, and college and career workshops to students in grades 6-12. Its funding has been renewed for the 2018-19 school year with a grant from Indiana Kids, a statewide program under the state's Serve Indiana initiative.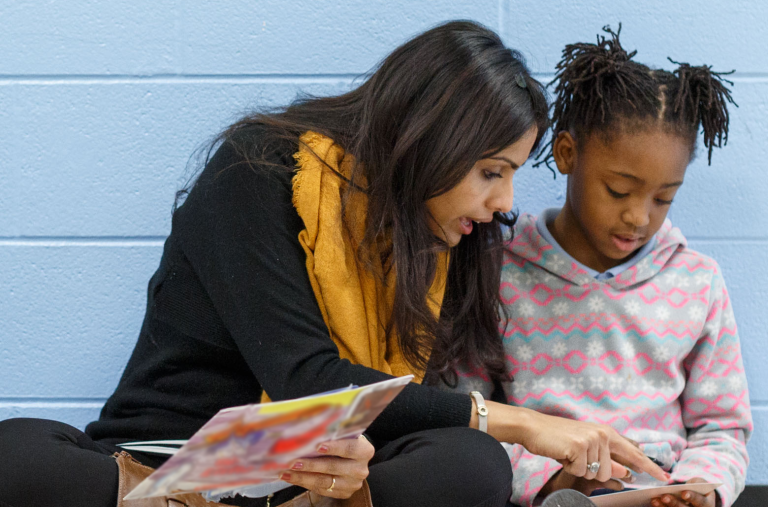 A total of 757 students are enrolled so far, with more expected through an open enrollment process. IUPUI students are providing online tutoring for the program's 20,000 hours of tutoring in math, science, English and social studies. Through a virtual site, 84 workshops and 96,000 mentoring sessions will take place. IU regional campuses provide the onsite programming for their areas.
"Indiana Kids is a program serving as an equity of opportunity for any student in grades 6-12 across the state – no matter their background. The experience has been extraordinary," said Kayla Nunnally, Indiana Kids coordinator. "Most students could benefit from additional academic and social support, but many times families simply cannot afford it. Our IU tutors and mentors are prepared to support students from diverse cultures, including young people with special needs."
"Because I was once a college tutor, I understand firsthand how a program like this impacts not only the youth we support but the college students as well. It equips our college students with the tools necessary to work with people of all backgrounds, raise critical questions about our society and be leaders in our community."
Serve Indiana connects organizations and communities to grants, services and each other; promotes volunteerism and service to improve the lives of Hoosiers; encourages public and private resources to seed and sustain innovative and high-quality community and faith-based initiatives; and highlights the good works of individuals and their communities with best practices and innovative models.
"Being part of the Indiana Kids team has been a really rewarding opportunity. Growing up, I faced many struggles academically, so I am happy to be able to support students who are facing the same challenges I once faced," said Jose Maya-Rodriguez, a junior mechanical engineering major in the School of Engineering and Technology at IUPUI. "This program gives me the motivation to keep learning so that I can share my knowledge with our students and to teach them that they are powerful beyond measure. Creating relationships and becoming a role model for the students we work with could make a huge difference in students' lives as we give them the tools to learn, grow and become a better version of themselves."
When asked how the program impacted her, one 10th-grade student said, "I will be going to college with more confidence."
For more information, visit the Indiana Kids website, email iuinkids@iupui.edu or call 317-278-2000 during normal business hours.