Launched in summer 2017 in cooperation with Indiana Gov. Eric Holcomb and community partners, Indiana University's third Grand Challenge initiative is intended to tackle the escalating opioid crisis affecting Indiana and the nation.
As part of that initiative, Responding to the Addictions Crisis, a team of Indiana University experts studying legal and policy responses to the escalating opioid crisis affecting Indiana and the nation shared their findings on Capitol Hill in spring 2018.

IU experts Nicolas Terry, Ross Silverman and Aila Hoss met with congressional delegates to discuss their findings and presented a briefing to congressional and federal agency staff in partnership with the Addiction Policy Forum.
Terry is the Hall Render Professor of Law at the IU Robert H. McKinney School of Law on the IUPUI campus; Silverman is professor of health policy and management at the Richard M. Fairbanks School of Public Health at IUPUI; and Hoss is visiting assistant professor and IU Grand Challenges Fellow at the McKinney School of Law.
Their report, "Legal and Policy Best Practices in Response to the Substance Abuse Crisis," provides more than 20 recommendations, including expanding harm reduction measures and services needed at all phases of recovery, such as job training and safe housing assistance. The co-authors also highlighted the need for a broader and more clearly defined Good Samaritan law that would encourage protected reporting of drug-related emergencies.
This collaborative IU Grand Challenge initiative represents a $55 million investment to work with others to prevent, reduce and treat addictions. It is led by IU School of Nursing Dean and Distinguished Professor Robin Newhouse.
In the first phase of the initiative, 16 research teams launched multifaceted efforts to halt this epidemic. Partnering with hospital systems, public health departments, health care research institutes and others, phase one projects include the development of preventive assessment tools, treatment center capacity-building and the creation of online education centers for health care professionals.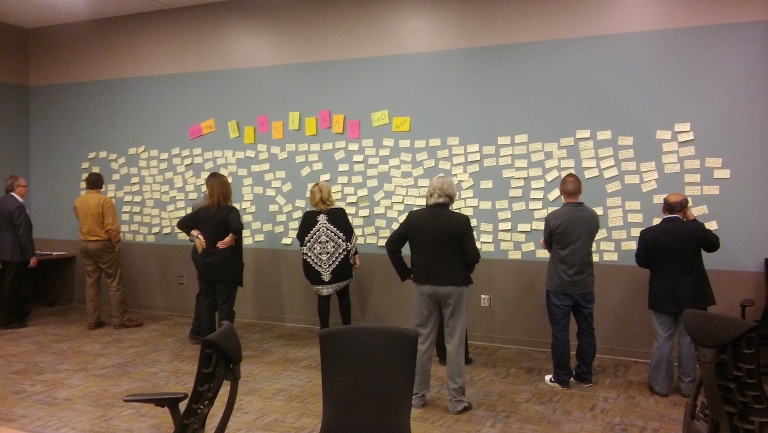 Phase two projects begin implementation in late 2018. Project ideas were jump-started by a three-day development workshop held in May 2018, during which participants from six IU campuses and eight community organizations generated novel cross-disciplinary collaborations.
Proposed projects involve a wide array of external partners such as IU Health, Eskenazi Health, Overdose Lifeline, the Indiana State Department of Health, the Indiana Family and Social Services Administration, the Indiana Rural Health Association, several county public health offices, elementary and middle schools, and others.
Lauren Bryant is the associate director for research development communications with the IU Bloomington Office of the Vice Provost for Research.