IU environmental fellows seek to improve farms' resiliency, use art to further habitat preservation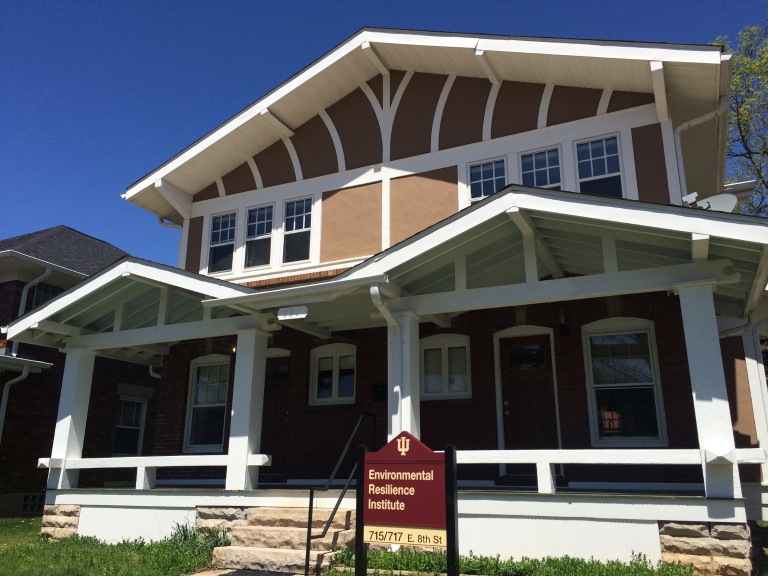 The Environmental Resilience Institute at Indiana University Bloomington, part of IU's Prepared for Environmental Change Grand Challenge initiative, has appointed 12 new research fellows. Collectively, this group of scientists, social scientists, artists, historians, and business and legal experts will pursue projects addressing a wide range of environmental change issues and assist in solving those issues.
Launched in 2017 as part of the Prepared for Environmental Change Grand Challenge initiative, the Environmental Resilience Institute fosters the resilience of Indiana's businesses, farmers, communities and individuals by providing accurate information to support policies that minimize adverse impacts while creating opportunity.
Additional objectives for the initiative include new ways to measure public risk perception, communicate implications of environmental change and motivate citizen preparedness; innovative strategies for conserving wildlife and natural resources and designing greener human communities; and strategies for governments and businesses to invest productively in agriculture, industry, infrastructure and public health in the face of large-scale environmental change.
New job framework listening sessions begin Oct. 3
Human Resources is continuing to share developments of the Job Framework Redesign Project: a review and redesign of Indiana University's classification structure for appointed staff positions. Using universitywide input, the project will retire current classification structures for staff and create a job framework that is clear, consistent and transparent.
Employees are encouraged attend a series of listening sessions that began in spring. The new fall sessions share the latest developments about the project, including information about role descriptors, career levels, titles and more.
Sessions are:
IUPUI: 11 a.m. to noon and 1:30 to 2:30 p.m. Oct. 3, Hine Hall Auditorium.
IU Kokomo: 1 to 2 p.m. Oct. 4, Kelley Student Center, Room KC130.
IU East: 1 to 2 p.m. Oct. 10, Whitewater Hall Community Room.
IU Bloomington: 8:30 to 9:30 a.m. and 11 a.m. to noon Oct. 11, Whittenberger Auditorium.
Online-only Zoom meeting: 1:30 to 2:30 p.m. Oct. 11.
IU Southeast: 1 to 2 p.m. Oct. 17, University Center North, Hoosier East.
Information about how to join the Zoom meeting and more details about the sessions are available on the HR website.
Employees can view the previous session, the project FAQ, and more at the Job Framework Redesign website.
IU Kokomo faculty recognized for creative and scholarly work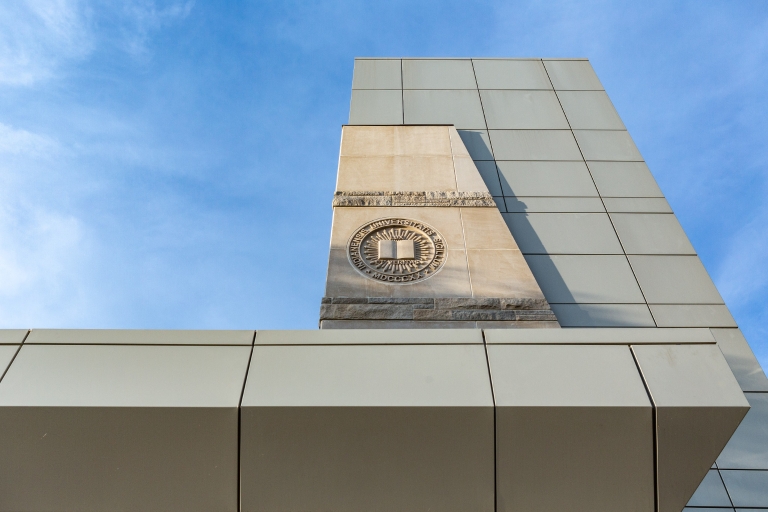 IU Kokomo celebrated the accomplishments of more than 50 faculty for their behind-the-scenes work in scholarship, creative work and research – including scholarly pursuits that include students.
Chancellor Susan Sciame-Giesecke hosted the annual faculty scholarship reception, where she commended faculty for their excellent endeavors. She said they give students the chance to experience more as they include them in their research.
Accolades were given for publication of books and journal articles, conference presentations, and grants awarded, in areas including allied health sciences, business, education, humanities and social sciences, nursing, science, and libraries.
Attend IU Emergency Management and Continuity's Lunch and Learn series
The IU Emergency Management and Continuity Lunch and Learn series is back by popular demand.
In-person presentations take place at either IUPUI or IU Bloomington. But the series, covering important topics such as "Run, Hide, Fight" and proper fire extinguisher use, is available to employees and students on all campuses through video streaming.
Upcoming Lunch and Learn events are as follows:
Oct. 3: Active Aggressor – Run, Hide, Fight
Oct. 24: Earthquake Safety
Nov. 7: Building Your Emergency Kits
Nov. 14: Stop the Bleed
IU Bloomington, IUPUI honored with HEED Awards for diversity and inclusion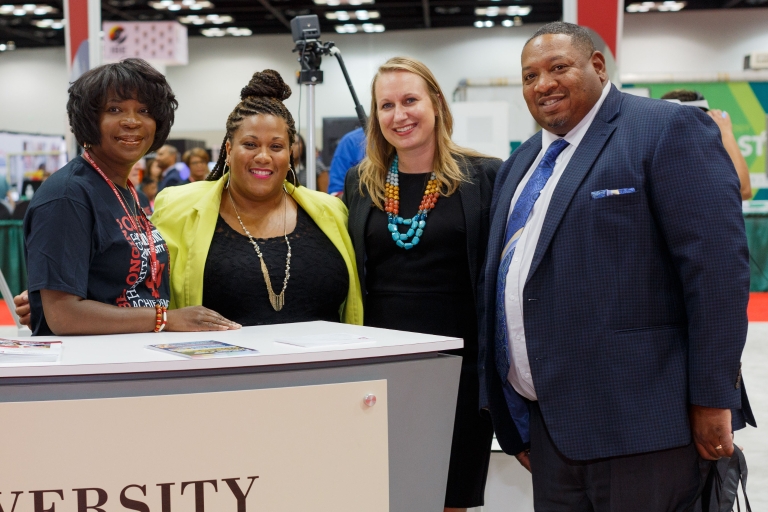 IU Bloomington and IUPUI have once again received the Higher Education Excellence in Diversity Award from Insight Into Diversity magazine, the oldest and largest diversity-focused publication in higher education.
This is the fourth year IU Bloomington has been honored as a HEED Award recipient and the seventh year that IUPUI has been recognized. The award is the only national honor recognizing U.S. colleges and universities that demonstrate a strong commitment to diversity and inclusion through their innovative programs and outreach; hiring practices for faculty and staff; and student recruitment, retention and completion.
Both campuses will be featured, along with other recipients, in the November 2018 issue of Insight Into Diversity magazine.
Register for the Statewide IT Conference
This 2018 Statewide IT Conference will take place Oct. 16 and 17, with preconference activities on Oct. 15 at IU Bloomington.
This year's conference follows up on last year's theme of machine learning with the theme "The Smart Machine and Me."
The first day of the conference will feature an opening keynote from Vice President for IT and Communications Brad Wheeler, followed by a panel discussion with Fred Cate, vice president for research, about artificial intelligence. Mae Jemison, the first woman of color in the world to go into space, will also give a talk titled "STEM: The importance of science, technology, engineering and math."
The deadline to register for the Statewide IT Conference is 5 p.m. Oct. 5.
Experienced leader in medical education to take helm of IU School of Medicine in Gary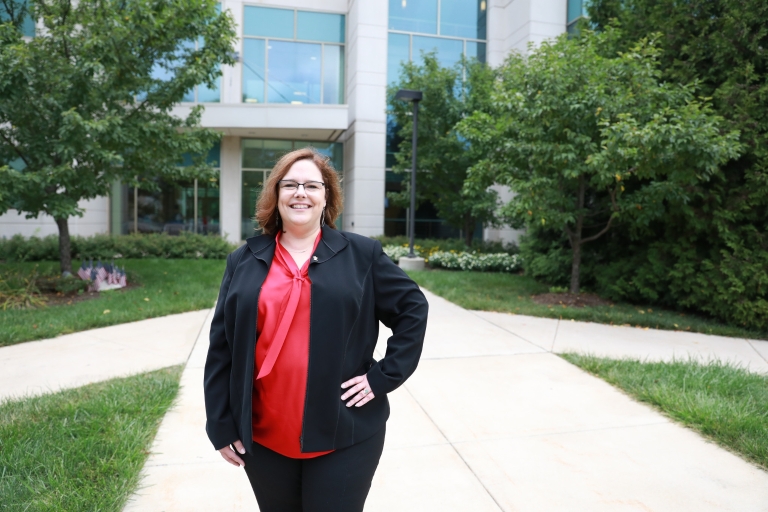 IU School of Medicine has selected a Chicago-area native with more than two decades of experience in medical education and strong ties to Northwest Indiana to be the next leader of its campus in Gary.
Elizabeth Ryan will assume the role of associate dean and director of IU School of Medicine-Northwest-Gary on Oct. 1. Located on the campus of IU Northwest, the medical school program educates more than 80 students at all stages of their training and partners with 11 hospitals and five federally qualified health centers throughout northwest Indiana.
Ryan, who will be the fourth director of IU School of Medicine-Northwest-Gary in its 46-year history, has held a wide range of positions in undergraduate and graduate medical education as both a faculty and staff member. She most recently served as vice chair for education in the Department of Family and Community Medicine at Northwestern University's Feinberg School of Medicine. Prior to joining Feinberg, she held roles with Northwestern Memorial Hospital, Loyola University of Chicago Stritch School of Medicine and West Suburban Hospital Medical Center.
Gift honors SPEA founding dean Charles Bonser
NSF International has honored founding Charles F. Bonser, founding dean of the IU School of Public and Environmental Affairs, with a contribution to Indiana University.
The $50,000 gift will support the proposed SPEA Cultural Affairs Center, the culmination of Bonser's multiyear effort to establish IU as a national leader in cultural policy and management. NSF, based in Ann Arbor, Michigan, develops public health standards and certification programs that help protect food, water, consumer products and the environment.
Bonser served as dean of the School of Public and Environmental Affairs from its launch in 1972 until 1989. He remains on the faculty as Ameritech Professor Emeritus in SPEA's Institute for Development Studies.
New series showcases faculty research on active learning classrooms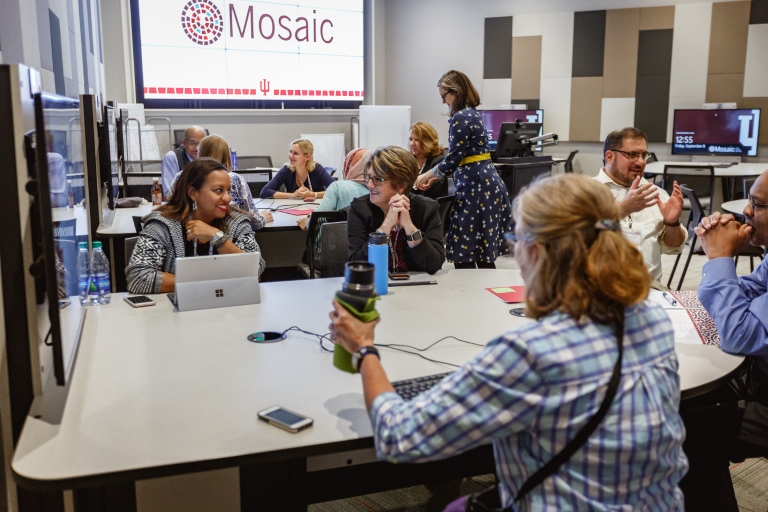 Through the Mosaic Initiative, IU is leading this growing movement to support active learning through more than 60 Mosaic classrooms across the IUPUI and IU Bloomington campuses.
Anyone interested in active learning at IU is welcome to join the no-cost webinars. They will also be available for viewing after the event on the Mosaic Initiative website.
Upcoming Mosaic Faculty Research Webinars include:
2 to 3:15 p.m. Oct. 11: "Using activity theory to design technology-based activities for any classroom." Presented by Kalani Craig, clinical assistant professor in history, co-director for the Institute for Digital Arts and Humanities.
2 to 3:15 p.m. Oct. 26: "Maximizing the space: the integration of image-sharing technology with whiteboards and other active-learning classroom features to enhance student engagement and learning." Presented by Audrey Ricke, IUPUI Department of Anthropology.