INDIANAPOLIS – A new survey commissioned by Indiana University's Responding to the Addictions Crisis Grand Challenge initiative finds that nearly two out of three Indiana residents, 63 percent, know someone battling addiction. One-quarter of those surveyed report having a friend with an opioid addiction, while nearly one in five say that person is a family member.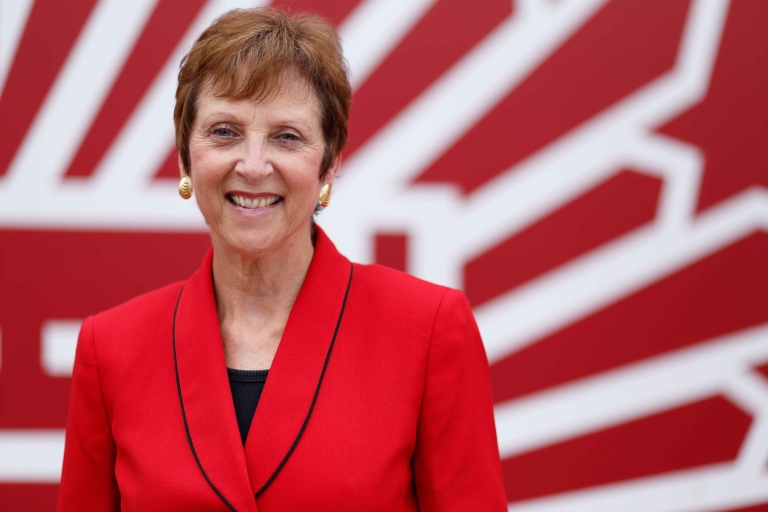 "These findings are sobering and remind us why our work in response to this crisis is critically important," said Robin Newhouse, dean of the Indiana University School of Nursing and principal investigator for the Responding to the Addictions Crisis Grand Challenge initiative. "This crisis impacts the lives of people across Indiana and, sadly, this survey confirms that far too many of our friends and neighbors are suffering amidst this crisis. But it's also clear that the residents of our state are committed to finding solutions and supportive of harm reduction efforts that can help prevent overdose deaths."
Other key findings include:
Widespread awareness of opioid crisis: At least nine of every 10 residents surveyed, or 94 percent, are either somewhat or very aware that an opioid crisis is unfolding in the state. More than three-quarters, 79 percent, said, "We are not doing enough as a nation to solve the opioid epidemic."
Sympathy for those facing addiction: More than 70 percent of those surveyed are either very or somewhat sympathetic to those who suffer from a substance addiction, and 82 percent of respondents agreed with the statement that "No one wants to be an addict."
Opioid addiction is top concern: Half of Indiana residents said opioids are the substance having the most negative impact on the state of Indiana, while over one-quarter, 28 percent, said that amphetamines are the most pressing concern.
Medical professionals are central to addiction response: Sixty-four percent of respondents believe that doctors and medical professionals are critical to addressing the opioid crisis; 48 percent cite friends and family; 47 percent, elected government officials; and 42 percent, law enforcement.
Support for naloxone use: At least three in four respondents, 77 percent, agree that first responders – firefighters, police and emergency management services workers – in Indiana should be equipped with naloxone to treat an opioid overdose.
Support for needle exchange programs: More than half of respondents, 54 percent, also indicated support for syringe/needle exchange programs, a harm-reduction technique.
As part of the Grand Challenge initiative, IU officials will host free public naloxone training and distribution events throughout Indianapolis on Friday. Naloxone reverses the effects of opioids and is easy to administer. Free intranasal naloxone kits will be distributed to the first 1,000 attendees. Training takes about 20 minutes and will be conducted by Overdose Lifeline every 40 minutes from 10 a.m. to noon at various Indianapolis Public Library branches and at 9 and 10 a.m. at IUPUI.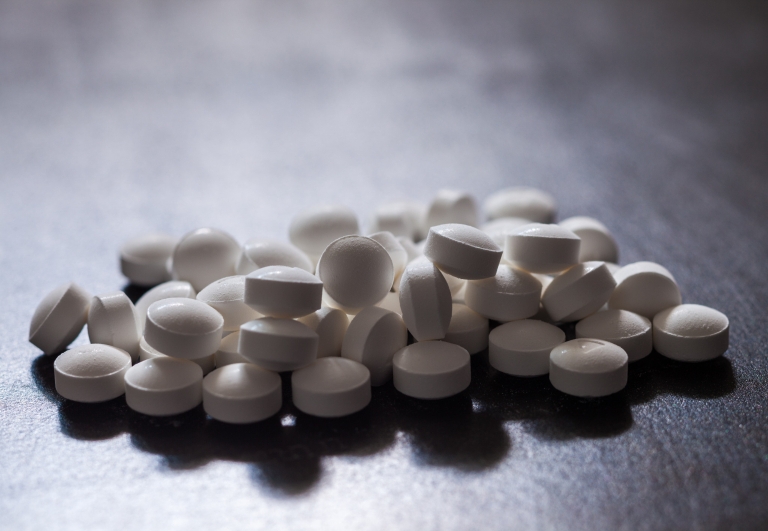 "As these results make clear, this crisis impacts our closest friends and loved ones, and Hoosiers want to help fight it by practicing proven harm-reduction measures," said Amy Knopf, assistant professor of nursing at the IU School of Nursing. "Naloxone is safe, simple and highly effective, and tomorrow's community training will ensure that members of our community are trained and have access to this life-saving drug."
Announced in October 2017, the $50 million Responding to the Addictions Crisis Grand Challenge initiative brings together state officials, IU Health, Eskenazi Health and others to create one of the nation's largest and most comprehensive state-based responses to the opioid addiction crisis – and the largest led by a university. The initiative aims to engage IU's world-class faculty, as well as IU's business, government and nonprofit partners, to reduce deaths from addiction, ease the burden of drug addiction on Hoosier communities, and improve health and economic outcomes.
The survey of 603 Indiana residents that took place Sept. 12 and 13 was designed to assess attitudes toward substance abuse, specifically as it relates to the opioid crisis and policies designed to address it. Conducted for Indiana University by Atomik Research, the survey's margin of error fell within +/- 2 percentage points, with a confidence interval of 95 percent.