BLOOMINGTON, Ind. – Learning history at the college level involves not just memorizing facts but making and defending arguments about historical events and their causes and results. But how can students develop those skills as they encounter new material in large lecture classes?
A cross-disciplinary team of Indiana University Bloomington faculty members is tackling the challenge by creating a software tool that will help students make and analyze historical connections as they work through readings and assignments. Funded with a two-year, $300,000 grant from the National Science Foundation, the Net.Create project will develop ways to use network analysis to support learning in the humanities.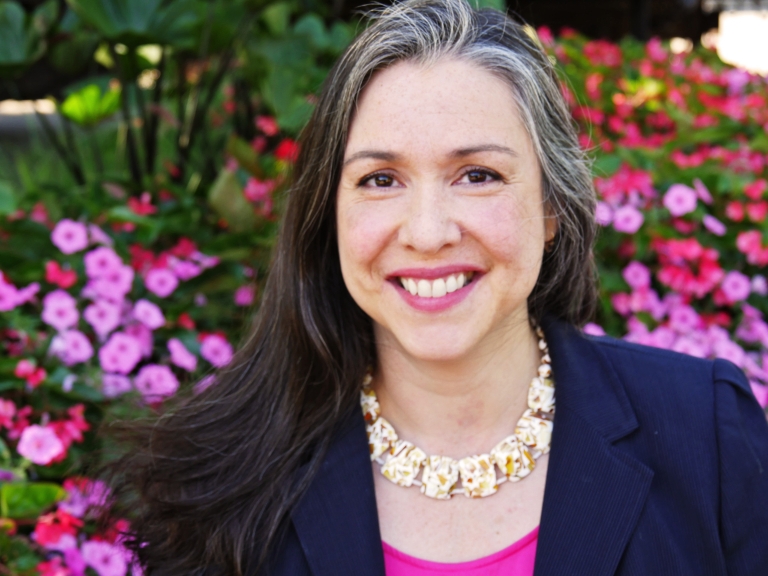 "These methods can increase student engagement and provide the rigorous disciplinary training that faculty want our students to experience," said Kalani Craig, clinical assistant professor of history in the College of Arts and Sciences and principal investigator for the project.
Craig is also co-director of IU Bloomington's Institute for Digital Arts and Humanities. Also working on the project are Joshua Danish, associate professor of learning sciences, and Cindy Hmelo-Silver, the Barbara B. Jacobs Chair and professor of learning sciences, both in the School of Education; and Ann McCranie, assistant director of research administration in the IU Network Science Institute.
The project will use software to help students engage with books and articles so they can identify historical significance and make arguments about relationships and causes in historical events.
Students will enter data from a small portion of a text into the Net.Create software tool. As they work, classmates will enter data from another portion of the text. Net.Create will provide a visualization of the students' collaborative work, showing how people, places and events interact in history.
By incorporating work from different groups of students into a single visualization that updates in real time, Net.Create will help students learn key details along with the broader historical context that is typically clear only from reading the entire book. As students build reading comprehension in history, they will apply their growing skills to understand significance and causal factors in a larger historical narrative.
Craig pilot-tested a preliminary version of the tool in a course on the Black Death, using it to help students engage with an article about an outbreak of the plague in Hawaii in 1899-1900. This fall, researchers will work with Net.Create in a course on ancient leaders and leadership, with students using the tool to aid their understanding of a biography of Alexander the Great.
In the future, Craig said, researchers hope to develop and perfect the software tool and make it available to teachers in a range of humanities fields.