BLOOMINGTON, Ind. – The Environmental Resilience Institute at Indiana University Bloomington, part of IU's Prepared for Environmental Change Grand Challenge initiative, has appointed 12 new research fellows. Collectively, this group of scientists, social scientists, artists, historians, and business and legal experts will pursue projects addressing a wide range of environmental change issues and assist in solving those issues.
Among the new fellows is sociologist Matt Houser, who focuses on the human side of environmental change with a primary interest in individual inaction. Agricultural production both contributes to and is deeply threatened by climate change. Houser will explore how farming practices are affected by changing social, economic and ecological circumstances, and how to communicate with farmers about climate change in ways that reduce skepticism and promote change.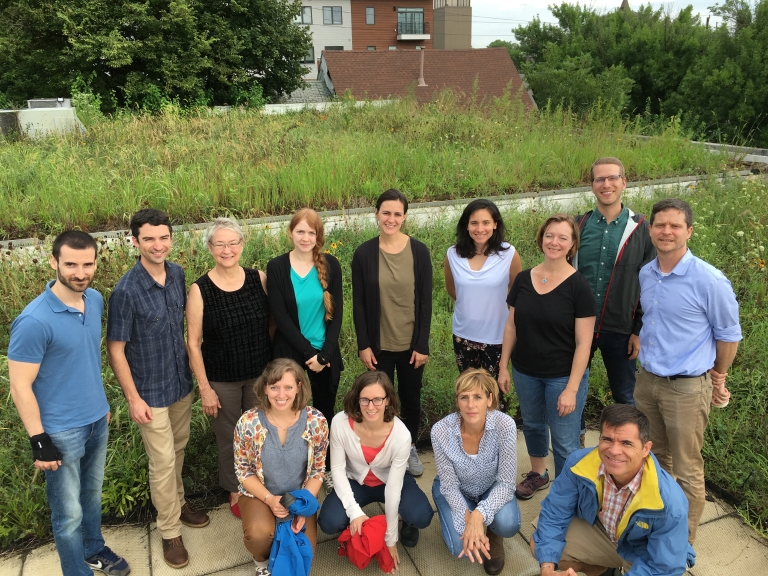 Environmental scientist Tara Smiley will study how species respond to environmental change, which may enable scientists to forecast how resilient or vulnerable species will be in the future. She will look at where Indiana birds spend their winters and how the timing and geography of migration to Indiana has changed over the past century. Bird migration is of particular interest in maintaining functioning ecosystems, as migrating birds disperse seeds, transport diseases, control pest populations and pollinate flowers of certain plant species.
Visual artist Maria Whiteman uses large-format digital photography, video and installation art to re-envision human interactions with various ecosystems. Whiteman's research and practice will promote and engage discussions around the preservation of wetlands, wildlife and natural habitats, which are disappearing in Indiana.
The Environmental Resilience Institute fellows and their areas of focus are:
Jason Bertram, theoretical biology.
Elizabeth Grennan Browning, Midwestern/Indiana community history.
Adam Fudickar, migration mechanisms.
Matthew Houser, Midwestern/Indiana community studies.
Alex Jahn, migration patterns.
Luis Inaraja Vera, conservation law.
Ranjan Muthukrishnan, invasive species ecology.
Tara Smiley, stable isotope ecology.
Joon Woo Sohn, green economic development.
Abigail Sullivan, human dimensions of natural resources.
Pascal Title, species distribution modeling.
Maria Whiteman, artistic social practice.
"We're so pleased to welcome these talented individuals," said Ellen Ketterson, leader of the Prepared for Environmental Change Grand Challenge team. "They will be focusing on many topics, and because they each have a research appointment, they'll be able to carry out sophisticated projects without having to divide their attention elsewhere. Their work is surely going to advance the goals of the Prepared for Environmental Change Grand Challenge."
Ketterson is also Distinguished Professor of Biology in the College of Arts and Sciences at IU Bloomington.
Launched in 2017 as part of the Prepared for Environmental Change Grand Challenge initiative, the Environmental Resilience Institute fosters the resilience of Indiana's businesses, farmers, communities and individuals by providing accurate information to support policies that minimize adverse impacts while creating opportunity.
Additional objectives for the initiative include new ways to measure public risk perception, communicate implications of environmental change and motivate citizen preparedness; innovative strategies for conserving wildlife and natural resources and designing greener human communities; and strategies for governments and businesses to invest productively in agriculture, industry, infrastructure and public health in the face of large-scale environmental change.