Indiana University basketball alumna Amanda Cahill is spending her last semester earning her education degree in a second-grade classroom, student teaching at the University Elementary School in Bloomington.
Cahill has spent time teaching specific subjects, but this is the first time the Clyde, Ohio, native has taught full time in the classroom.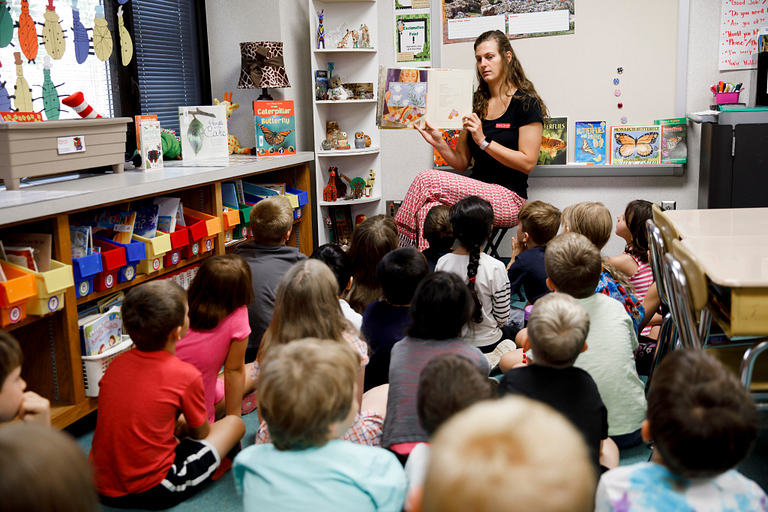 "I was a little nervous because I had never taught all day and every day," she said. "By the end of the day I am exhausted, but it's rewarding."
Cahill finished her last season of IU basketball in the spring. She started in all 37 games of her senior year, was named an All-Big Ten for the third straight year and was honored as a College Sports Information Directors of America Academic All-American for the second straight season. Because of her intense basketball season, Cahill had to put off student teaching until this semester.
Her program began in early August, where she started off in the classroom with smaller tasks and responsibilities. As time goes on she will pick up subject by subject until she is teaching the class full time. As the program nears the end, she will start to "phase out" and give back subjects to her supervising teacher, Rachel Sheets. Cahill will wrap up her program in November.
She said her experience on the court has helped equip her for working with students.
"I've adapted different skills from basketball that have helped me in the classroom," Cahill said. "My organization and time-management abilities have helped me plan and adjust when things come up. I also gained more experience when I ran sports camps for children."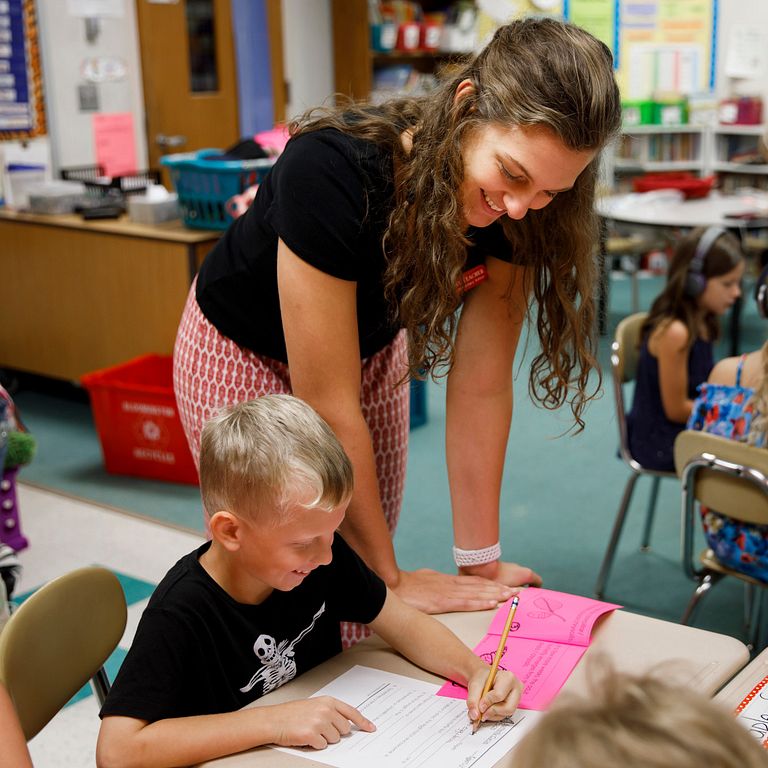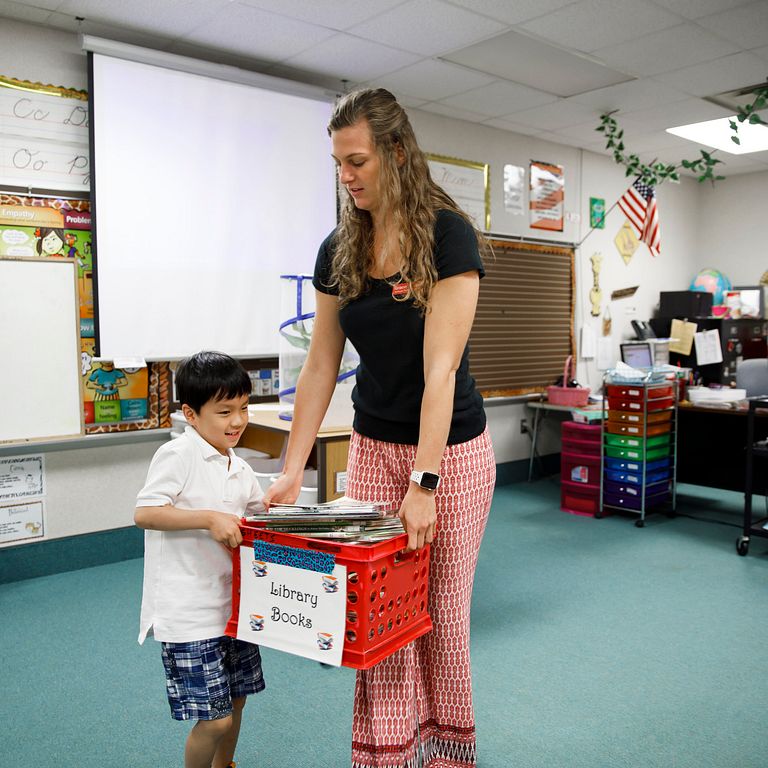 Since finishing up her last season of basketball, she said she has had to adjust to this new lifestyle.
"It's been a change coming from being with a team all of the time to now working full time in a classroom," Cahill said. "I'm now in the swing of doing things independently and having less of a structure."
Cahill has grown up to appreciate and value education. Her father was a teacher and inspired her along with way. She's eager to start her career doing what she's always known she wanted to do.
"I've enjoyed seeing my friends from the School of Education graduate and set up their new classrooms. It gets me excited for the future," Cahill said. "It's nice to talk to other students who are teaching right now and compare and talk about our experiences."
She plan to play overseas and travel but will then return to the U.S. to do what she's most passionate about: teaching.
"I know that I want to play overseas, so basketball is still in my future. Basketball and teaching are really different," Cahill said. "Basketball is just a game at the end of the day. Teaching gives you this huge and serious responsibility to guide these children and help them mold into who they're going to be."