IU Powerlifting Club captain Shelby Miles is training for another year in hopes of maintaining her national champion title. The Franklin, Indiana, native became the first woman in IU history to win USA Powerlifting Collegiate Nationals in April.
"Winning for IU was amazing," Miles said. "It's different when it's all college students. It was the best meet that I've ever had, and I saw my hard work pay off."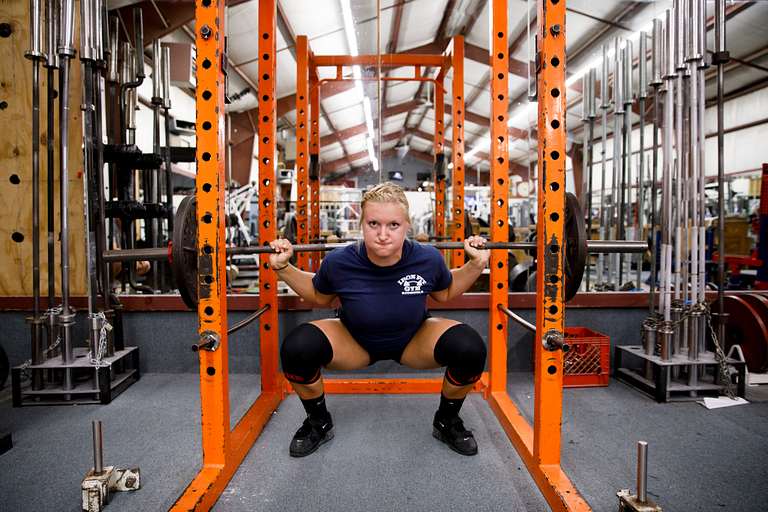 Miles was a key individual in helping start the IU Powerlifting Club in fall 2017.
"The club has been amazing, and it's still growing," she said. We had a really great start so far this year, so I'm optimistic to what's to come for the team. It's been helpful to have that community here at IU full of people who share the same passion."
Club members meet every Sunday at the Iron Pit Gym for their workout. Miles writes workout programs for some of the women on her team. The 30 members include students who want to compete in meets and students who are just interested in learning more about the sport and want to gain experience. The club hopes to bring a team to the Collegiate Nationals this year.
Miles was not always a true fan of the sport. She was required to take it during her freshman year of high school. She started lifting more during her sophomore year as a way to stay in shape between her high school volleyball seasons.
As her powerlifting coach noticed her putting in time and effort, he convinced her to try a powerlifting meet.
"I didn't even know that you could compete in powerlifting," Miles said. "I went and gave it a shot and ended up winning the meet. It got me into more meets and ultimately led me to where I am today."
Miles continues to train with the same coach who provides her with specific workouts for the week. Each workout plan's intensity is based on the proximity to a meet. She can be found training 20 hours per week at Bloomington's Iron Pit Gym and attending three to five meets annually.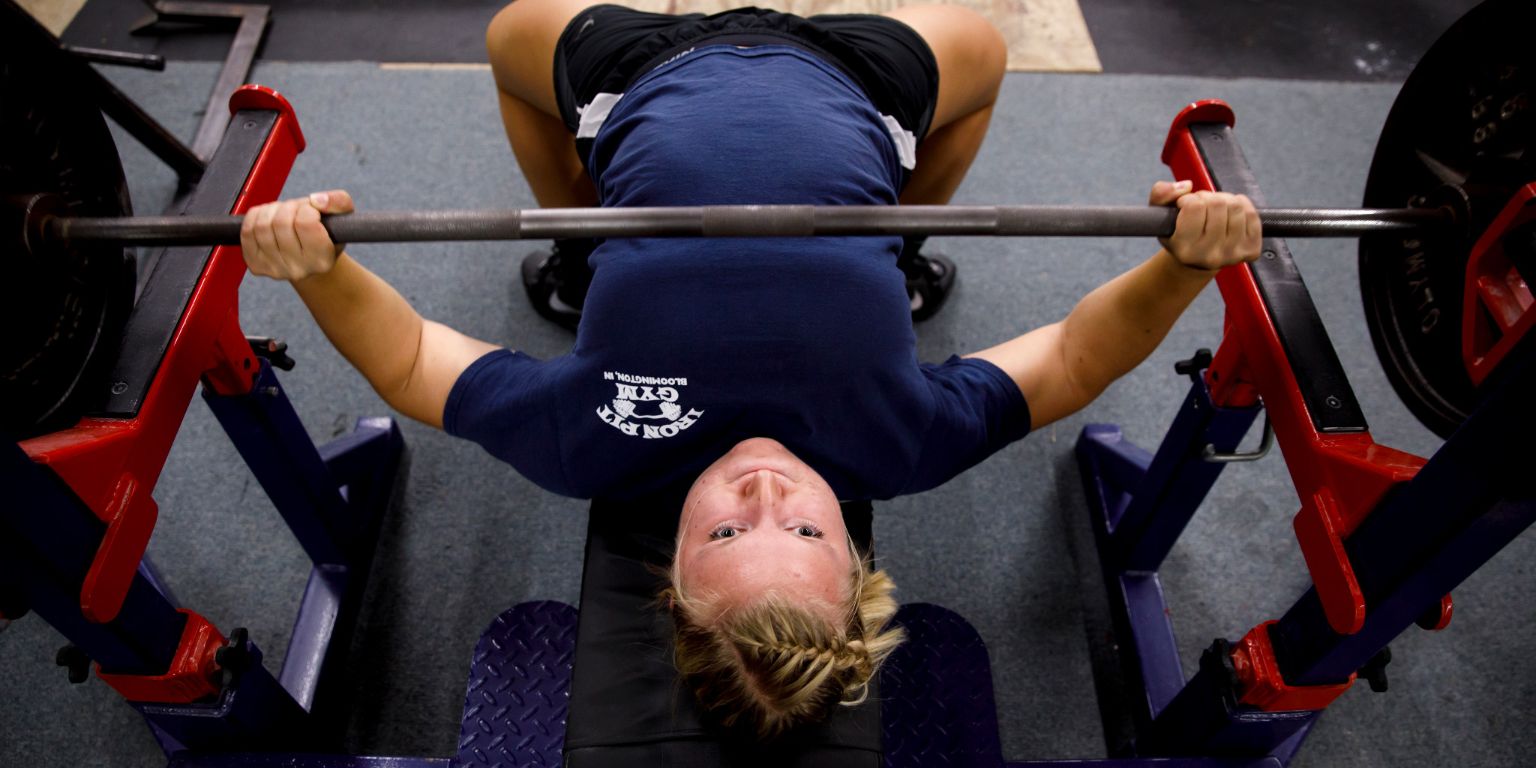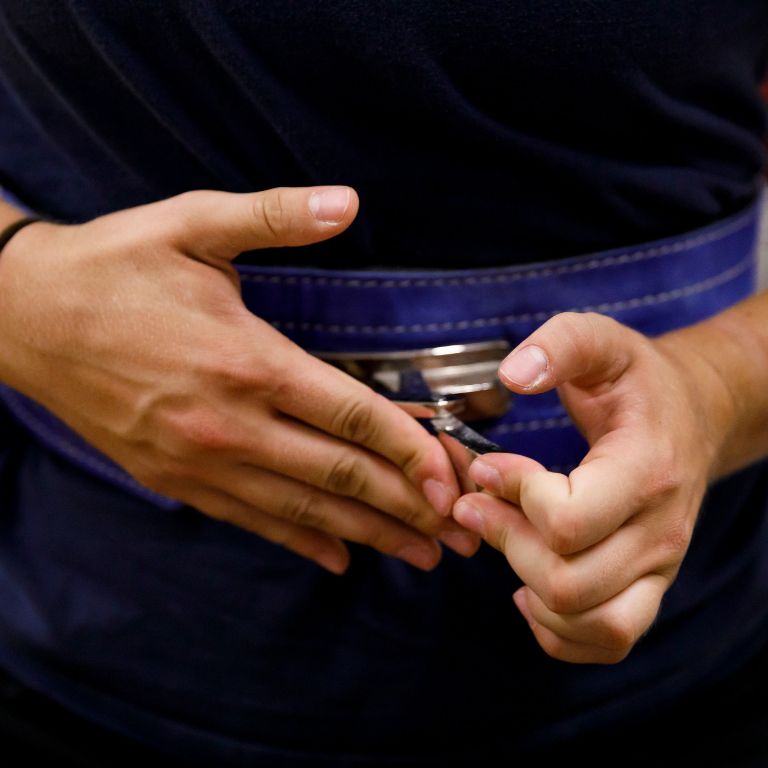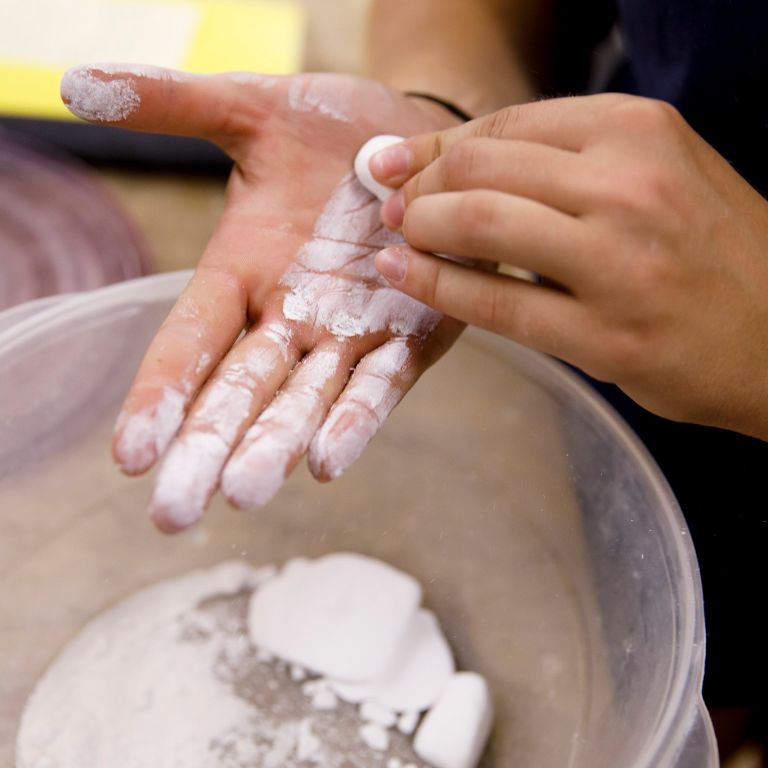 Photo by James Brosher, Indiana University
A typical powerlifting meet consists of three sections of scoring: squat, bench press and deadlift. Each athlete has three tries for each section, and the top score from each is scored together for a final result.
"There is such a build-up to one single meet, so that's why lifters do so little per year," Miles said. "The nature of the sport is unlike any other, and that's why I love it. You can see the hard work building up for one meet."
With only four weeks until nationals, Miles is preparing for a new age division. She has supportive backing from loved ones; her family accompanies her to all her meets across the nation.
The tourism hospitality and event management student is still able to balance the training and school work.
"It can be a challenge with the time commitment to train," Miles said. "I go into the school year expecting it, and it all works out with good time management.
"I can see myself doing this for a long time. It's such a unique sport in that there are so many different age groups participating in it. There are 80-year-old women at the same meets that I participate in."