IU men's basketball game-day lockers up for auction at IU Surplus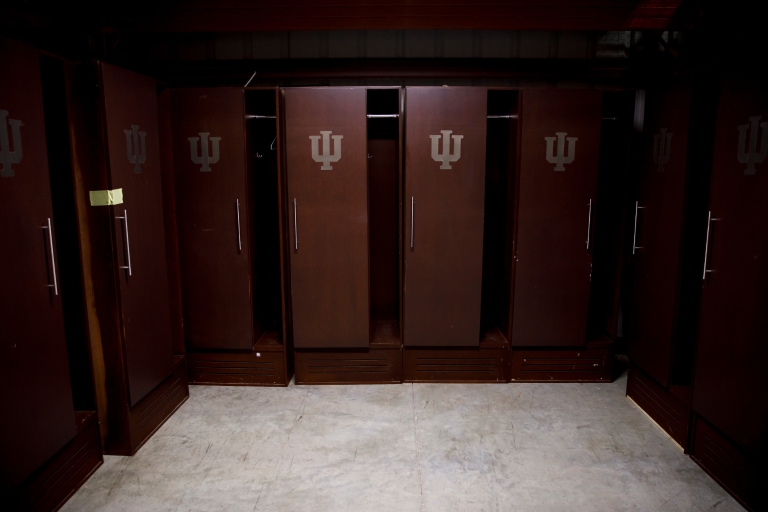 For the first time in the history of Indiana University men's basketball, fans can purchase a game-day locker used by stars like Bracey Wright, Christian Watford and Victor Oladipo.
The IU Surplus store will auction off 13 of these lockers from Simon Skjodt Assembly Hall throughout the 2018-29 basketball season. The lockers, which were built by University Physical Plant, were installed during the fall of 2002 following IU's appearance in the NCAA championship men's game against University of Maryland and were used through the 2018 season.
IU Surplus will auction off one locker per week during the season, starting with the Hoosiers' opener against Chicago State University on Nov. 6. Fans can register for free as an online bidder at GovDeals.com, a site similar to eBay that offers surplus items from government agencies. The auctions can be found by searching "Indiana University." Auctions will be in real time, and the minimum bid will be $1,000.
Student-organized TEDx conference Oct. 12
The fourth annual TEDx event at Indiana University will take place at 7 p.m. Oct. 12 at IU Auditorium. This year's theme, "From Ashes We Rise," is centered on the discovery and uncertainty of life that stems from difficulties and struggle.
The TEDx Program is designed to help communities, organizations and individuals spark conversation and connection through local TED-like experiences.
Tickets are available for purchase at the IU Auditorium box office or on the IU Auditorium website. Tickets are $14 for students and $24 for faculty, staff and the general public.
Media School Speaker Series features investigative and international journalists, film/TV director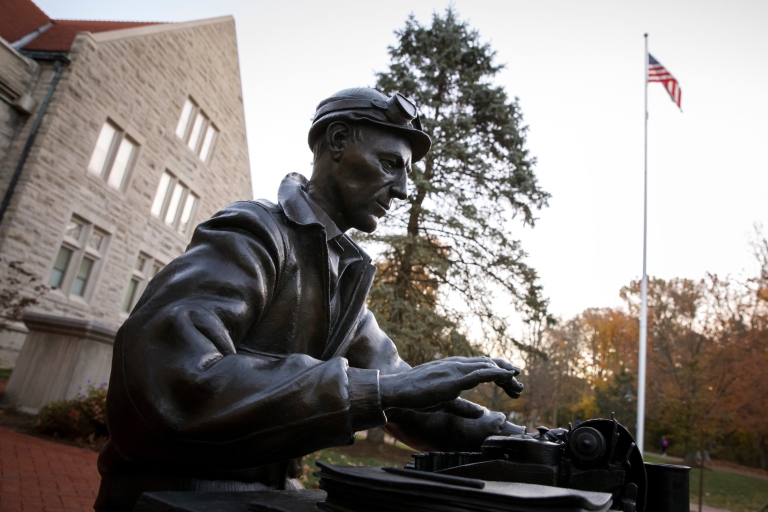 The Media School at IU will feature three people who have played prominent roles in film and journalism in its fall speaker series. Investigative journalist and author James Neff, director and producer Michael Schultz, and international correspondent and documentary filmmaker Elena Volochine will give a series of public, free lectures.
The Media School Speaker Series takes place in the fall and spring semesters, bringing media experts to campus to discuss their careers and today's industry.
The fall semester speakers are:
James Neff, investigative journalist and author: 6 p.m. Oct. 25, Franklin Hall commons
Michael Schultz, film director: 7 p.m. Nov. 9, IU Cinema
Elena Volochine, international correspondent and documentary filmmaker: 6 p.m. Nov. 27, Franklin Hall commons
IU Athletics announces Hall of Fame Class of 2018
IU Vice President and Director of Intercollegiate Athletics Fred Glass has announced that IU Athletics will welcome six new members to its Athletics Hall of Fame. The six individuals comprise the 37th Hall of Fame class and bring the roster of inductees to 231.
The IU Athletics Hall of Fame, established in 1982 by the Department of Intercollegiate Athletics in conjunction with the Varsity Club and the I-Association, recognizes individuals who have made exceptional contributions to the prestige of IU both on and off the field of competition.
A full list of the class is available on the IU Athletics website.
Big Ten Voting Challenge gears up with TurboVote, activities, voter registration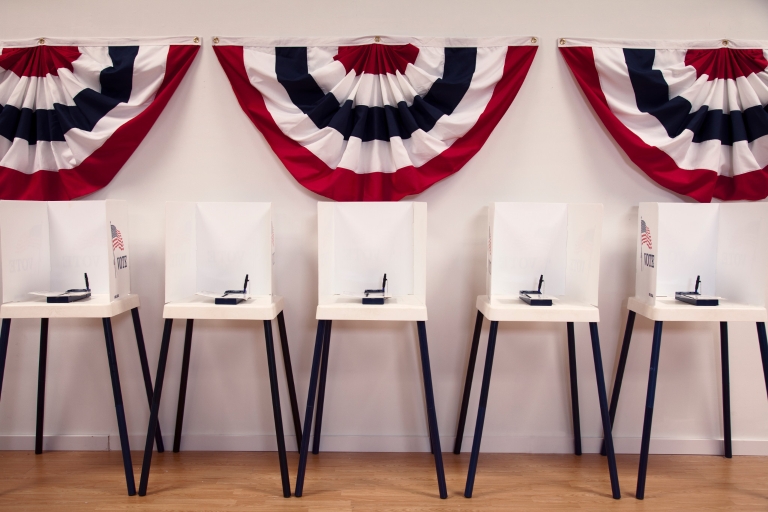 Organizers of the Big Ten Voting Challenge at Indiana University Bloomington say a partnership with the TurboVote initiative will accelerate efforts to get students registered and get them to the polls on Election Day.
The nonpartisan student-led effort, including voter registration drives and election-related lectures, panels and discussions, began a year ago with the launch of the challenge. They pick up steam with today's observance of National Voter Registration Day, with elections just six weeks away.
Students in PACE, an interdisciplinary certificate program in the College of Arts and Sciences, are leading campus participation in the Big Ten Voting Challenge, a friendly but spirited competition among the 14 Big Ten institutions to boost electoral participation.
Information about the competition and election-related activities is available at a Big Ten Voting Challenge website and the Office of the Provost and Executive Vice President's website. Both include links to the IU Bloomington TurboVote portal, which went live last week.
Kinsey Institute photography exhibit featured at Indianapolis Museum of Art at Newfields
"Sensual/Sexual/Social: The Photography of George Platt Lynes," will run from Sept. 30 through Feb. 24 at the Indianapolis Museum of Art at Newfields.
The exhibit explores the artistic legacy of renowned American photographer George Platt Lynes through this exhibition of photographs from the Kinsey Institute's collection.
Lynes' visionary work catapulted him to prominence as a New York-based commercial fashion and ballet photographer but resulted in his drift from the spotlight when it was revealed that he photographed male nudes as well, which was taboo in the early 20th century. Lynes also turned his lens on his social circle – the artistic and literary minds of the mid-20th century – who accepted him as a gay man during a period of harsh anti-LGBT laws in America.
Kenneth 'Babyface' Edmonds to receive honorary doctorate from IU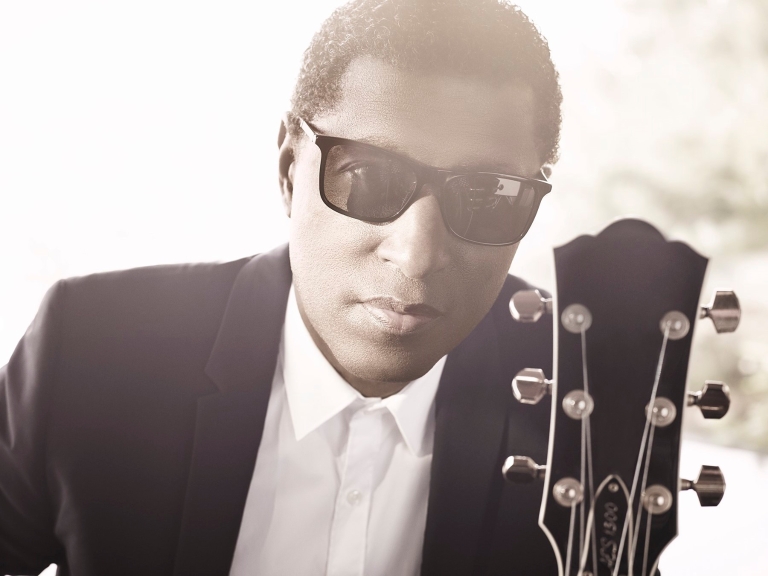 Award-winning singer/songwriter/music producer Kenneth "Babyface" Edmonds will receive an honorary doctoral degree from IU during an October visit to the IU Bloomington campus, where he is expected to speak at the IU Auditorium.
Edmonds will receive his honorary degree at 2 p.m. Oct. 18 at the IU Auditorium. Following the conferral will be "A Conversation with Kenneth 'Babyface' Edmonds." James Strong, director of the IU Soul Revue, will facilitate the discussion.
Complimentary tickets are available at the IU Auditorium box office or at IUAuditorium.com. Tickets will be limited to four per person.
Apply for Bloomington Professional Council professional development grants, attend event
The IU Bloomington Professional Council is accepting applications for small grants to help staff cover the expenses of professional development opportunities that take place between November 2018 and February 2019.
Applications are due online by Oct. 1, and awards are capped at $600. To learn more about the application process and eligibility, refer to the Bloomington Professional Council website.
The council will also host tours of the Media Digitization and Preservation Initiative as part of a "Get to Know Your Campus and Colleagues" event. Tours will take place from noon to 1 p.m. and from 4 to 5 p.m. on Sept. 27 with receptions to follow. Tour groups will meet in Innovation Center lobby. Registration is open online.
2018 Gill Symposium is Wednesday at the IMU
The 2018 Gill Symposium will take place from 8 a.m. to 5:30 p.m. Sept. 26 in the Whittenberger Auditorium of the Indiana Memorial Union. The event is free, but registration is required.
The theme of this year's symposium is "Applying Cutting-Edge Technologies to Identifying Neuronal Circuits." A poster session and reception will follow the symposium from 5:30 to 7 p.m. in the IMU Solarium. A complete schedule for the 2018 Gill Symposium is available on the Gill Center website.