Among the thousands of fans flowing into Memorial Stadium for Indiana University's Oct. 13 football game, the word "homecoming" will have special meaning for three Bloomington residents.
While homecoming is a tradition of welcoming back alumni and friends, Bloomington resident Stefanie Rose and her two children will remember it as the day when they finally got a home of their own. As part of the university's Homecoming Weekend, the Rose family will accept the keys to their new house to cap off a 10-day Habitat for Humanity build on the IU Bloomington campus.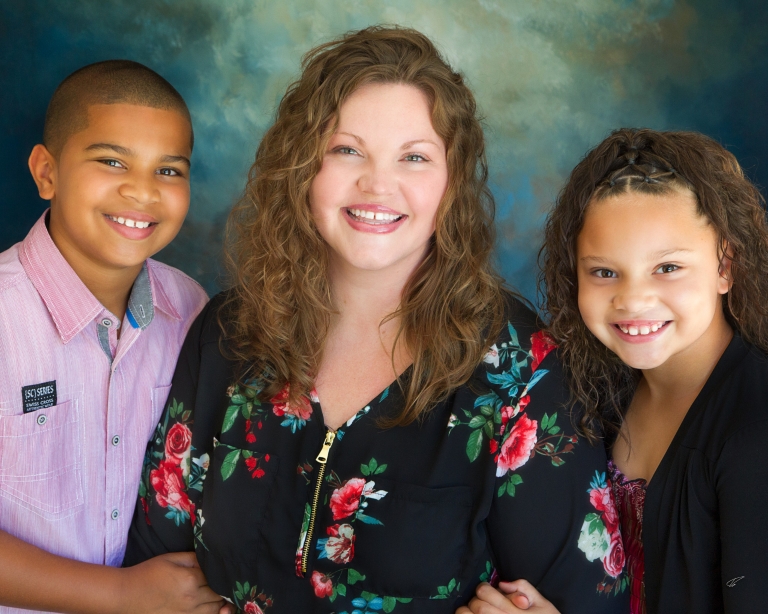 Hundreds of IU and Kelley School of Business students, faculty, staff and alumni will come together to complete the project, which begins Oct. 3, just down the street from the stadium at the southeast intersection of 17th Street and Fee Lane. For the ninth straight year, the build is sponsored by Whirlpool Corporation, which also will be providing all of the house's appliances.
The public is welcome to attend the house dedication at the building site at 9:30 a.m. Oct. 13, before the IU-Iowa game kicks off at noon. The following morning, the three-bedroom house will be moved to Eighth Street on Bloomington's west side.
Rose, a native of Hartsville, Indiana, and a graduate of Hauser High School, moved to Bloomington in 2004 to help care for her ailing mother and be close to other family. She briefly lived in Florida before returning to Bloomington for good in 2007. She works in accounting at the IU Credit Union and is mother to a son, Trey, 9, and a daughter, Arianna, 8.
Being able to own a home has been a challenge for Rose, because of student loan debt and everyday costs of caring for two children as a single mother. For the past six years, she has been living in a rental house with a landlord who accepted Section 8 funding. But she said she knows that her current home could always be taken away because "it's not mine."
While her new house will provide her family with a permanent home, Rose said it also will help her reach her goal of financial independence, which she first sought by earning associate degrees in accounting and office administration.
"I've been pretty much on all of the public assistance that was needed to help support my kids," she said. "As I've progressed, gotten my degree and found a career that I love, I've been able to grow, and eventually I'll be doing everything on my own."
More than 300 undergraduate and graduate students from about 15 campus organizations are expected to volunteer for the build, along with faculty, administrators and alumni, including those working at Whirlpool Corporation. More than 2,000 students, faculty and staff have worked on previous builds.
"I'm very proud that so many of our students, faculty and staff participate in this build," said Idalene "Idie" Kesner, dean of the Kelley School and the Frank P. Popoff Chair of Strategic Management. "This continues to be one of our school's favorite projects. It represents our commitment to service and strengthens our core value of teamwork."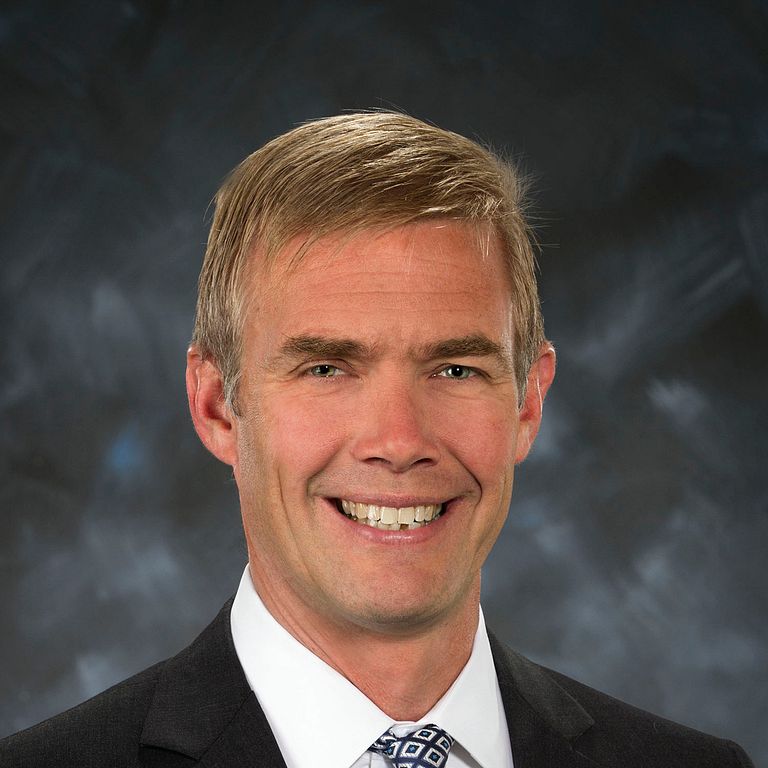 For Jim Peters, executive vice president and chief financial officer at Whirlpool, this year's IU Homecoming also is especially meaningful. He's returning to the campus where he spent two years earning an MBA in finance from the Kelley School in 1998.
"IU and the Kelley School have meant so much to me and my career, and I always enjoy returning here, especially when it also means creating a new home for a Bloomington family," Peters said. "Whirlpool Corporation has partnered with Habitat for Humanity for 19 years in over 45 countries around the world to help nearly 100,000 families to realize their dream of owning a home. We are honored to work again with IU, the Kelley School of Business, the Bloomington community and Habitat for Humanity of Monroe County to create a home for the Rose family."
The IU build is one of many Whirlpool-sponsored Habitat builds taking place throughout the United States in 2018 and part of the company's ongoing initiative to donate a range and refrigerator to every new Habitat home in the U.S. Whirlpool has been a Habitat partner since 1999 and has contributed 191,000 ranges and refrigerators to new Habitat homes.
"We are incredibly grateful to Whirlpool, IU and the Kelley School of Business for this partnership," said Wendi Goodlett, interim CEO of Habitat for Humanity of Monroe County. "As a result of their cooperative generosity, the Rose family will realize the benefits and stability provided through homeownership. Looking ahead, Trey and Arianna will have the opportunity to build friendships with their neighbors and classmates, and Stefanie will no longer have to worry about the possibility of finding the next place to live.
"Gifts of financial support and time from donors like Whirlpool and our volunteers have a lasting impact for future families as well. As Stefanie begins paying her mortgage and building equity in her home, her mortgage payments will help fund the materials to serve future Habitat families."
To qualify for a Habitat home, each family must have the ability to pay a zero-interest mortgage and invest at least 250 hours of "sweat equity" or volunteer hours. One of Rose's favorite experiences during that process was being part of the Women Build this spring, when she learned how to use a power saw.
"I was so empowered, I kept the first piece of wood I ever cut. I wrote on it 'Women Build,' kept it and I'll probably keep it forever," she said.
Anyone in the IU community can participate in the upcoming campus build. Those interested can sign up through an online calendar or contact the Kelley School's Institute for Social Impact program at 812-856-7852 or KISI@indiana.edu.
George Vlahakis is the associate director of communications and media relations at the Kelley School of Business.