BLOOMINGTON, Ind. – The Media School at Indiana University will launch an independent investigative journalism center in fall 2019, thanks to the largest gift in the history of the century-old journalism program.
The Michael I. Arnolt Center for Investigative Journalism, funded by a $6 million gift from Arnolt, an IU Bloomington alumnus from Indianapolis, will focus on the production and teaching of investigative journalism in Indiana and beyond.
"I'm thrilled to be able to announce this transformational gift for The Media School and for journalism in Indiana," said James Shanahan, dean of The Media School. "We've all recently been reminded of the need for strong and independent investigative journalism. Michael Arnolt shares this recognition with us and is helping us take a strong step toward producing great journalism and training great journalists."
"We are all immensely grateful to Michael Arnolt for this gift," said IU Bloomington Provost and Executive Vice President Lauren Robel. "Investigative journalism is critical to a healthy democracy and healthy civil society. We need to ensure that we continue to give future journalists the education and the tools to work in our communities so we can be better-informed, better-equipped citizens. This gift makes that possible at The Media School."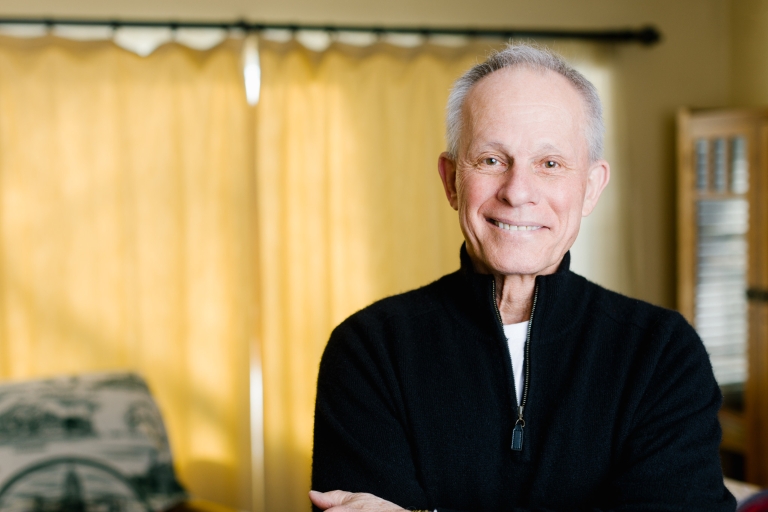 Arnolt, who earned a Bachelor of Arts in journalism from IU Bloomington in 1967, spent the first five and a half years of his professional career as a reporter for The Elkhart (Indiana) Truth. He later transitioned to private business, becoming the co-founder of Graston Technique, a physical therapy method adopted by clinicians, outpatient clinics, university advanced degree teaching programs and more than 450 amateur and professional sports organizations across the U.S., Canada and Europe. Despite the career change, he maintained his passion for and belief in the responsibility of journalists to uphold the watchdog function of the news media.
As a reporter, Arnolt received two Indiana Associated Press Media Editors awards for feature and news writing, the latter of which was for an exposé on a rest home investment scam.
"The skills and inquisitiveness I acquired as a reporter/writer have benefited me throughout my professional life," Arnolt said. "Fairness, accuracy and being thorough in reporting are the canons to which we subscribe."
The center will conduct multimedia investigative reporting on issues of importance to the residents of Indiana, including matters that reach beyond the state's borders. The center's work will be available at no cost to local, regional and national news outlets and will seek to supplement their reporting at a time when many are losing newsroom staff. Stories will be distributed via established professional networks in the state and around the country.
Arnolt noted the importance of the nonprofit, nonpartisan center's charter, which guarantees its editorial independence from The Media School and from Indiana University.
"I am very proud to be a part of the center," he said. "It's a way to make a difference."
The center will be led by a director who will provide editorial guidance to graduate and undergraduate students working on investigative projects and will help the school enhance its investigative journalism curriculum. Specifically, initial funding from Arnolt's gift will provide fellowships for up to four graduate students and scholarships for as many as 10 undergraduates, providing them with an opportunity to learn reporting in a real-world setting. A search for the director launches Sept. 7.
The creation of the center will enhance The Media School's Master of Science curriculum, which includes courses in data journalism, investigative reporting and visual communication.
The Media School provides journalism students with a rigorous foundation in the liberal arts tradition, as well as strong preprofessional training that allows them to immerse themselves in a variety of media platforms.
This gift counts toward the $3 billion campaign, For All: The Indiana University Bicentennial Campaign. A portion of Arnolt's gift will be matched.
For All: The Indiana University Bicentennial Campaign is taking place on all IU-administered campuses including IU Bloomington, IUPUI, IU East, IU Kokomo, IU Northwest, IU South Bend and IU Southeast. The campaign will conclude in June 2020 to coincide with IU's bicentennial year celebration. To learn more about the campaign, its impact and how to participate, visit forall.iu.edu.