BLOOMINGTON, Ind. – Starting with the October First Thursdays Festival on Oct. 4, Indiana University Bloomington will kick off a two-day celebration of how the arts and sciences can work together to inspire action. The event will feature special advocacy-focused tables at First Thursdays, a performance of Rising Tide: The Crossroads Project and a daylong symposium.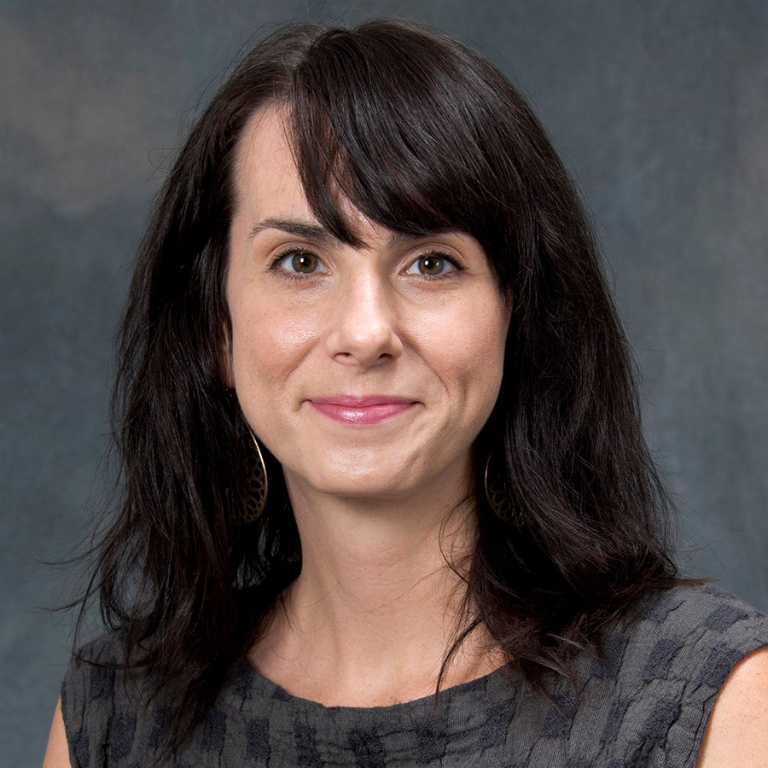 Rising Tide: The Crossroads Project is a performance piece that presents scientific information on global sustainability through a variety of artistic expressions. During the performance at IU Cinema at 7 p.m. Oct. 4, the science is presented by physicist Rob Davies, while the Fry Street Quartet performs original music from composer Laura Kaminsky. Throughout the performance, photos by Garth Lenz and paintings by Rebecca Allen will be displayed to show compelling images of our world and environment.
"The whole goal of the performance is to not only convince people we're in a state of global change but to acknowledge that we are and try to motivate people to think about how they can adjust their own lifestyle to mitigate negative aspects of global environmental change," said Sarah Mincey, director of the Integrated Program in the Environment at IU. "With the movement of the Prepared for Environmental Change Grand Challenge and the resources IU is putting into that, along with the work of our program and the Office of Sustainability, we felt like this was the perfect time to bring this performance to Bloomington."
Events featured in The Crossroads Project: IUB include:
First Thursdays Festival: 5 to 7:30 p.m. Oct. 4
This monthly festival on the Fine Arts Plaza will feature information from environmentally focused campus organizations, Bloomington nonprofits and student clubs; and musical guest Malcolm Dalglish and the Ooolites. There will also be a number of interactive live art demonstrations, including a recycling installation showing how to turn an old cup into an artistic keepsake and a demonstration on paper-making using invasive plant species.
The IU Arts and Humanities Council will also have four stations set up around the plaza, each with an artist and scientist who will lead an interactive presentation about one of four natural elements: water, soil, limestone or air.
"With these stations, we hope to raise consciousness about the natural environment on campus," said Joe Hiland, associate director of the IU Arts and Humanities Council. "These, combined with the tables focused on advocacy, will show the possibilities for interaction and collaboration between the arts and sciences and spur attendees to take action in their daily lives."
Rising Tide: The Crossroads Project: 7 p.m. Oct. 4
IU Cinema will host a live performance of Rising Tide: The Crossroads Project, which features original music with art, imagery and science to motivate attendees to commit to sustainable action. Following the performance, the performers and IU experts will participate in a Q&A session. This event is free but ticketed.
"Collaborative programming is central to IU Cinema's mission, and Crossroads IUB presents a remarkable opportunity for campus and community partnership across multiple disciplines, which we are thrilled to be a part of," said Brittany Friesner, associate director of IU Cinema. "The Rising Tide performance is sure to encourage audiences to consider new perspectives for how the arts and humanities can work in concert with science and research to create forward motion toward a more sustainable future."
Crossroads Symposium: 8:30 a.m. to 3 p.m. Oct. 5
The symposium will explore how the arts, humanities and sciences can work together to inform and motivate sustainable changes. The morning session will include a keynote address from Davies and Jason Kelly, director of the IUPUI Arts and Humanities Institute, and a panel discussion with the Rising Tide performers and contributors. In the afternoon, participants will workshop Rising Tide-like, multidisciplinary projects.
The symposium is open to the community as well as IU faculty, staff and students. The event is free, but registration is required. Those planning to attend the afternoon session can include a short proposal or idea for a Crossroads-like project during the registration process.
"The only requirement for ideas and proposals is that it include connections between the arts and humanities and sciences," Mincey said. "Following the symposium, we'll be expanding our website to include an action and resources section. We hope to actually see, in a year or two, projects like Rising Tide coming out of IU Bloomington and the Bloomington community."
Registration for the symposium is available online through Sept. 28.