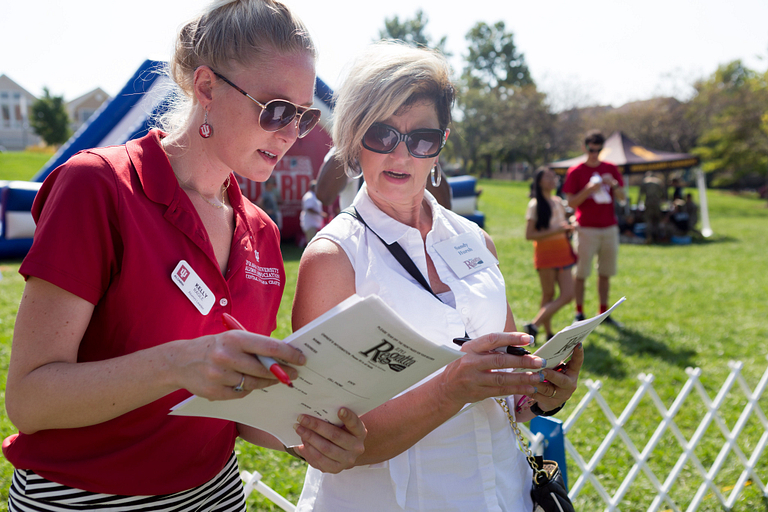 Volunteer for Regatta
It's too late to register a paddling team, but you can stop watching from the sidelines and join in the fun by volunteering at IUPUI's 2018 Regatta event, set for Sept. 22 in downtown Indianapolis. This year, IUPUI is celebrating its 50th anniversary as a campus and its 10th anniversary of hosting the Regatta tradition, so you can expect this year to be the best one yet. Applications are open and available for those of you looking to be part of the action. IUPUI faculty, staff and students are all invited to participate in this communitywide event.
Student Advocacy Office appointment-only through Sept. 14
The Office of Student Advocacy and Support will be appointment-only through Sept. 14 for all advocate referrals. However, the OSAS team will continue to be of help by email, phone and appointment. Please be patient, as the response time may be longer than usual during this time.
RSVP to the United Way Celebrity Server Luncheon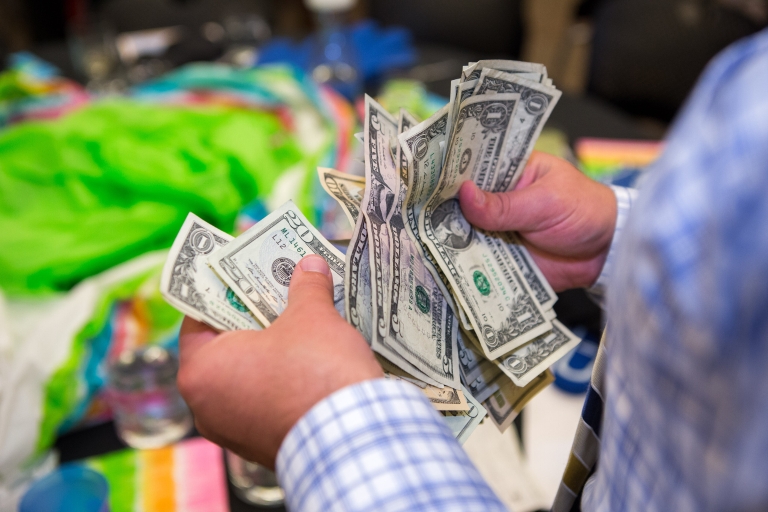 Come show your support for United Way at IUPUI's United Way Campaign Celebrity Server Kickoff Luncheon. Celebrity waitstaff from IUPUI will cater to all your dining needs while trying to earn the most tips and win awards for best-dressed waitstaff, best service provided and best-decorated table. The entire event is dedicated to raising money for the United Way.
The luncheon will take place Sept 21 at the IUPUI Campus Center in Room 450. The buffet service will begin at 11:30 a.m. The program is scheduled to start at noon and will go until 1 p.m. Admission is $7 per person, payable in cash only. You'll need to bring separate cash to tip your celebrity server.
RSVPs are due by Sept. 14, so don't wait and miss your chance to participate.
Name the new collaborative workspace in University Library
As part of University Library's $1.75 million renovation, faculty members will soon have a new space to collaborate within the Center for Teaching and Learning. The area will be called "Faculty Forum" until an official name is selected. The location will bring new ideas for research as well as new ways to teach – in methodology and through new, emerging technology.
Be sure to send in your suggestion by Sept. 28. The faculty member with the winning idea will receive $100 for professional development.
Flu season – and shots – to hit campus soon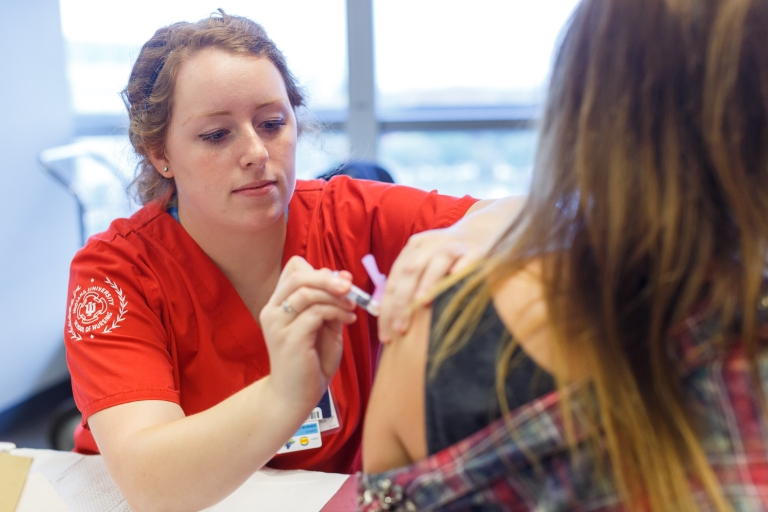 Campus Health will be offering free flu shots to all IUPUI faculty, staff and students this 2018-19 flu season. Vaccinations will be offered to everyone at the clinic at Coleman Hall and at outreach flu shot clinics, and students may go to the Campus Center location of Student Health as well. Everyone receiving the shot must have their university ID present. In addition to the CrimsonCard, students are asked to bring their health insurance cards, although insurance is not required in order to receive the vaccine.
Dates, times and more details will be announced soon, but the shots are expected to begin this month.
IUPUI encourages everyone to take advantage of this opportunity to stay healthy during this flu season.
$5 Fridays are back
Tower Dining will bring back its popular $5 Fridays this Friday, Sept. 7. Staff and faculty members can enjoy a plethora of fresh food for just a fiver from 11 a.m. to 2 p.m. The deal will continue every other Friday for the rest of the academic year, not counting holiday breaks.