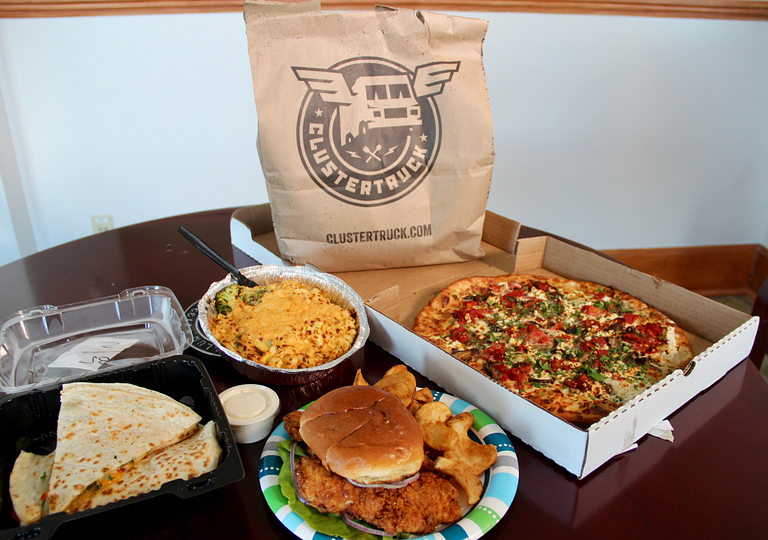 ClusterTruck has been a convenient culinary coup for Indianapolis since 2016.
Now based downtown between Pennsylvania and Delaware streets, the food delivery service's fleet of drivers brings hundreds of breakfast, lunch and dinner orders to hungry people all over the city, and IUPUI is a main zone on ClusterTruck's map.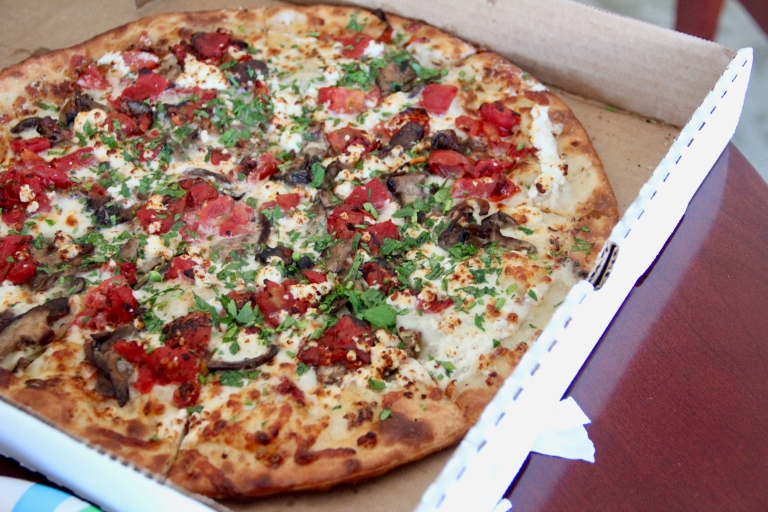 With just a few clicks, you can have a meal delivered for lunch or to push through that late-night research. The ease of ordering and the eclectic menu have helped ClusterTruck thrive in the highly competitive Indianapolis dining scene.
If you're a new user, simply type in your address to make sure your location is within the delivery zone. After filling in a few data fields, it's time to get clicking on the menu. The summer menu includes items from about a dozen local restaurants and companies.
The fresh food is prepared at the downtown ClusterTruck hub. While The Mug is located in Irvington, some of its beloved sandwich recipes were brought to ClusterTruck. That means The Mug Fried Chicken Sandwich and The Famous Mug Pork Tenderloin are prepared downtown for maximum freshness.
After the order is prepared, the food is hustled to a waiting driver, who zips it to the customer. Along the way, the hungry user gets online alerts and texts on the status of the order – from preparation to when the delivery driver is just minutes away.
On the menu
The current menu features three favorite sandwiches from Goose the Market as well as Mathoo's Laotian-style egg rolls, a longtime hit at Fishers Farmers' Market and the downtown Indianapolis City Market.
The Cunningham Restaurant Group owns several Indianapolis restaurants, including Provision, Bru Burger Bar and Tavern on the Point. It's licensed out four recipes to ClusterTruck: Applewood Chicken Salad, Smoked Salmon Toast, Coconut Chai Granola Bowl and Valencia Salad.
In-house selections fall into the categories of barbecue, "Greens" (salads), "Rice and Noodles" (Asian), "Grubfare" (more burgers, wraps, macaroni and cheese, fries), "Comida" (Latin-inspired street food), "Brekkie" (breakfast), and "Wings and Pie" (chicken wings and pizza).
A group ordering option is available. Another plus of the online user experience is the ability to filter the large menu for vegetarian, vegan, gluten-free and/or local selections.
Estimated delivery times are posted while you browse. The last step is going outside to receive your delivery. This allows ClusterTruck to execute deliveries more quickly, and no money is exchanged since payment – including tip – is all handled on the website.
While campus has plenty of food options, sometimes you just need the food to come to you – and ClusterTruck delivers.