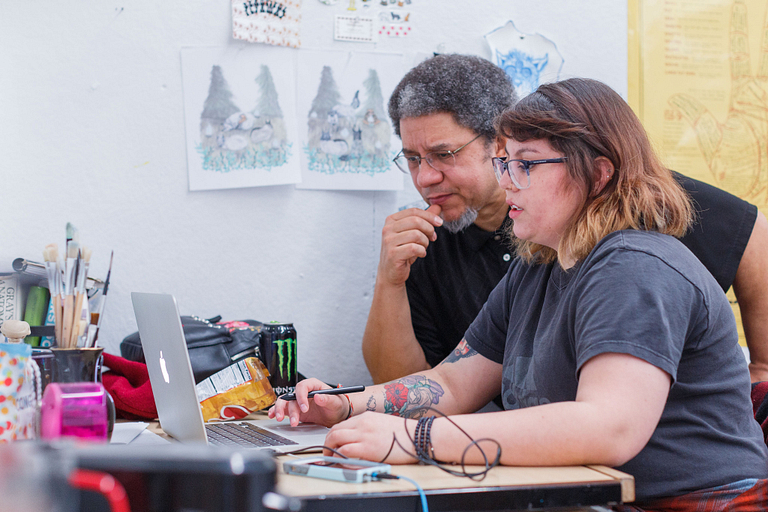 The hardest conversations to have are often the most important. It's vital to be able to face conflict, communicate across differences and work through difficult situations. To gain the skills to help you do that, and make you more employable in the process, IUPUI now offers the intergroup dialogue certificate, the first undergraduate interdisciplinary certificate on campus.
What is intergroup dialogue?
Simply put, intergroup dialogue is a tool to help guide conversations between people with different backgrounds, including gender, race, socioeconomic status, cultural background or any other characteristic that would differentiate one group from another.
You can probably identify a number of different groups within your classes at IUPUI. The diversity you see on a daily basis is likely to grow as you graduate and enter the workforce, making skills in intergroup dialogue even more valuable to your professional success.
"A big part of studying intergroup dialogue is asking what employers look for, like 'Am I employing someone who has good communication skills?'" said Dan Griffith, director of conflict resolution and dialogue programs. "And not just communication skills, but being able to work through differences and being confident with relationships; being able to confidently talk about race/gender/whatever without apology – and with humility as well."
That the intergroup dialogue initiative is multidisciplinary in its approach is no accident. Your exposure to people across campus, in other areas of study, contributes to developing the leadership and conflict-resolution skills learned through the certificate.
"It's better to have that broader perspective," said Corinne Renguette, assistant professor of technical communication and director of the technical communication program in the School of Engineering and Technology. "You don't go to work in one place and have contact with only the people you know in the same field. You have to have contact with other people too, even if it's within the same organization. It's good to practice those skills starting now."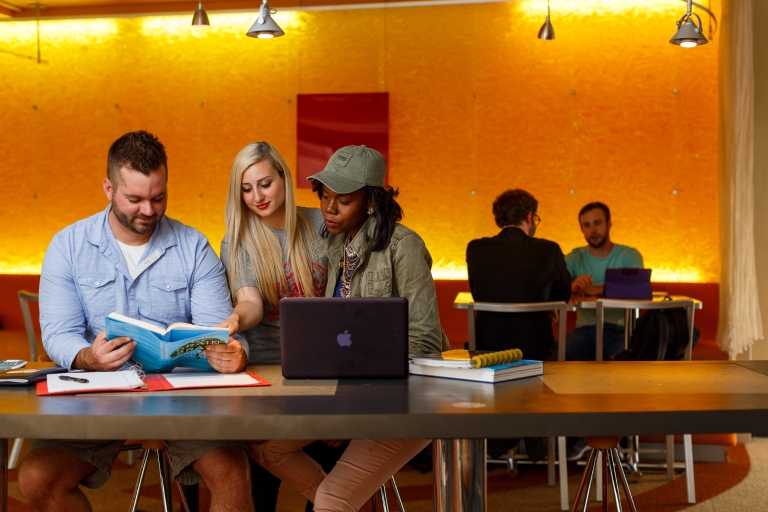 Earn the certificate
All majors are eligible to pursue the certificate, which is now in its second year. Among people who might find skills in intergroup dialogue particularly helpful are those who want to go into health care, where nurses, doctors and other clinicians must frequently communicate with patients of varying backgrounds. Renguette highlighted the value for information technology and engineering students based on the diversity of the individuals who enter those fields.
Intergroup dialogue also plays an increasingly vital role in law enforcement and social work, according to Tamra Wright, director of diversity, equity and inclusion in the School of Public and Environmental Affairs.
"I think particularly when you look at my class, because it's about diversity issues in criminal justice, a lot of my students want to be police officers. We see such a great emphasis on community policing. This type of class is really helpful for those who want to be police officers and engage communities, specifically communities of color, and also for those who want the skills to have conversations with people who are different from themselves, from different backgrounds, different cultures.
"One of the things I'm really looking at is better connecting criminal justice and social work, because those are two areas that work with marginalized and underrepresented communities but might see it from very different angles," Wright continued. "If we can have those students come together and have more conversations, this certificate is a way to do it."
Requiring 12 credit hours, the certificate includes four classes: a dialogue-intensive general education course, a leadership development and communications course that will train you to facilitate dialogue, a social identity and diversity course to help you uncover how those themes are relevant to your field of study, and a 400-level capstone course.
To learn more about intergroup dialogue or the certificate, visit igd.iupui.edu. You can also attend the Inclusion through Dialogue Showcase from noon to 2 p.m. Sept. 18 in University Hall 2041 to meet with faculty and other students involved in the program, see recorded interviews from previous intergroup dialogue experiences, and get a taste of intergroup dialogue by participating in short exercises. Register for the showcase online.