Pumpkin spice season is finally here! Last Saturday marked the first official day of fall, which means we are counting the days until the air turns crisp and the leaves start to transform.

In anticipation of colorful trees dazzling us all over campus, we've picked out the most Instagram-worthy places to spot autumn scenery.

Get your smartphones ready, because campus is about to go Technicolor!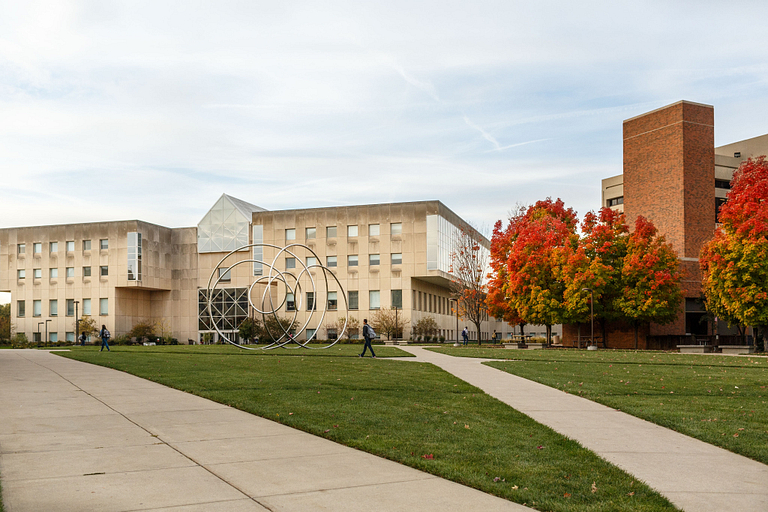 The dozens of trees lining the courtyard near University Library are always the first to turn.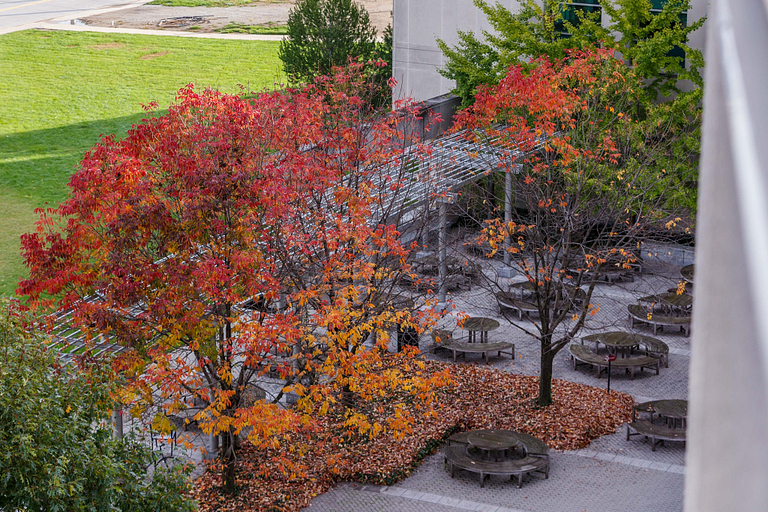 Zip up your sweatshirt and take your lunch to the scenic courtyard just outside of Inlow Hall for a perfect autumn picnic.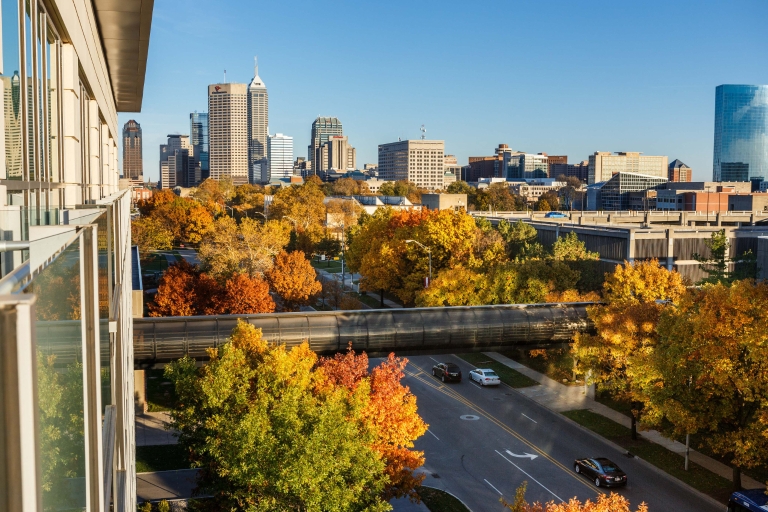 Get a bird's-eye view of downtown and campus from the fifth-floor patio at University Hall.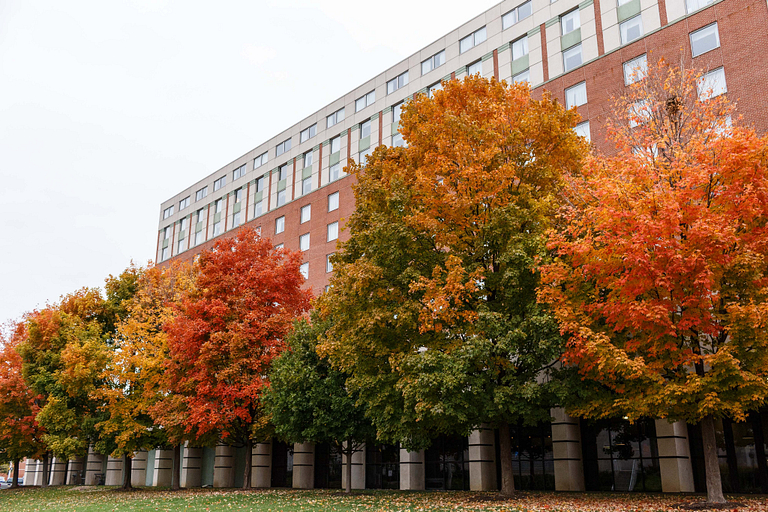 Visit the west side of University Tower to spot the colorful trees that line the grounds of the residence hall.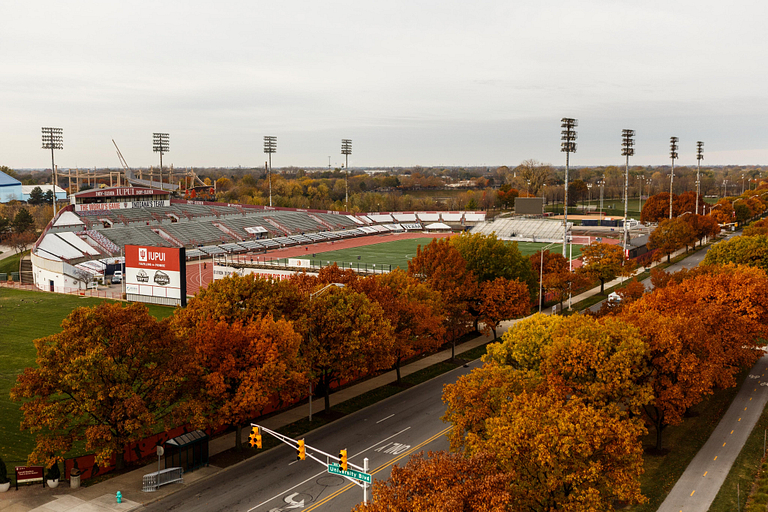 Park on the top floor of the Barnhill Garage to spot the changing leaves surrounding Carroll Stadium.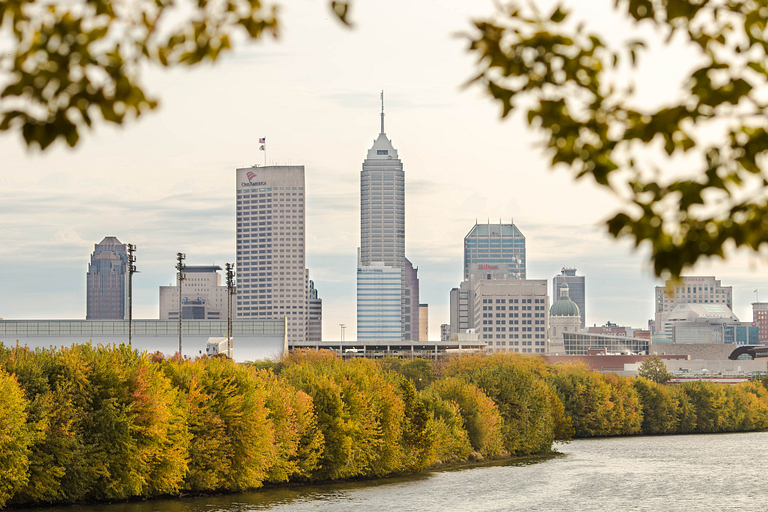 To get the ultimate view, travel slightly west of campus to where New York Street meets White River Parkway Drive for a Snapchat trifecta. There you can take in the scenic Indy skyline along with views of White River and dozens of trees.
All photos by Liz Kaye, Indiana University