Indiana University and Universität Hamburg are celebrating their 40-year partnership with an exchange of experts and special lectures.
Representing Hamburg in Bloomington will be Jannis Androutsopoulos, professor of linguistics at the Institute for Linguistics and the Institute of Media and Communications at Universität Hamburg. Androutsopoulos is a noted linguist with a special interest in the challenges that YouTube, Facebook and other social and digital media create for traditional linguistics study.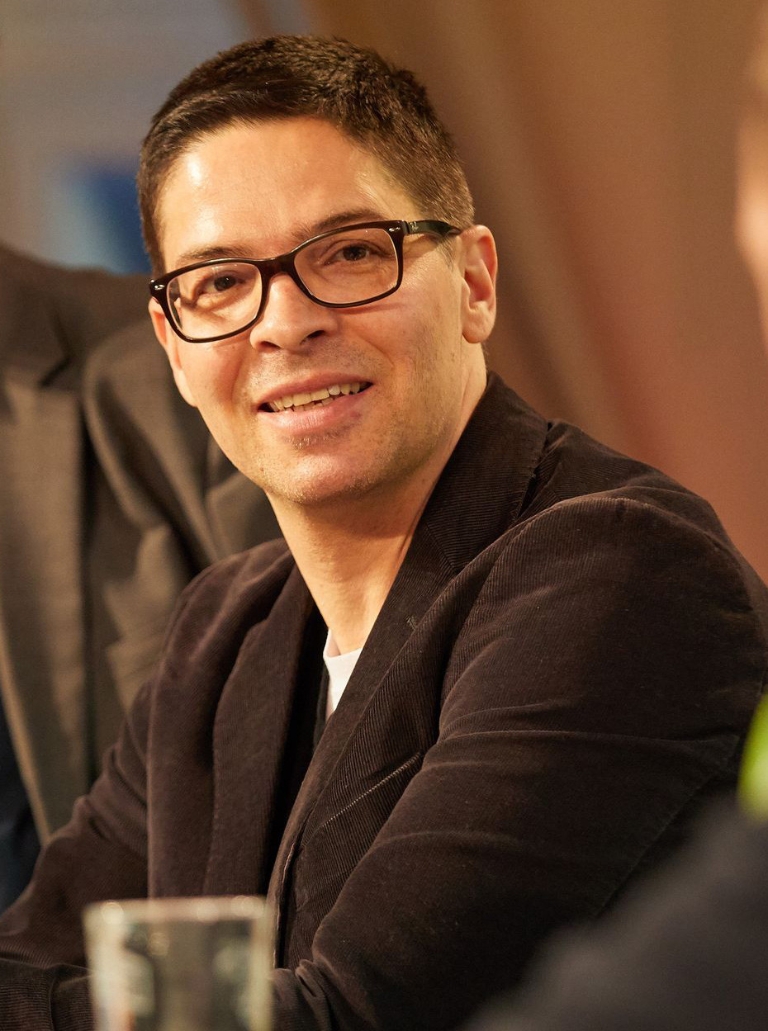 He will speak on "Responding to Online Hate: How digital journalists interact with commenters in German social media" from 3 to 4:30 p.m. Oct. 30 in the Indiana Memorial Union Faculty Room. The event will be co-sponsored by the Office of the Vice President for International Affairs, the School of Informatics, Computing and Engineering and the College of Arts and Sciences.
Lee J. Alston, Ostrom Chair, professor of economics and law, and director of the Ostrom Workshop at IU, provided IU's contribution to the anniversary celebration in Hamburg with a lecture in May addressing the question "Why isn't the whole world rich and democratic?" He described how changes in leadership, beliefs and other events influence the trajectories of countries around the globe.
"Indiana University has been very fortunate to have such a strong partnership with Universität Hamburg, one of the greatest research universities in Germany," IU President Michael A. McRobbie said. "Global partnerships like ours with Universität Hamburg support our long-term commitment to global engagement through first-rate scholarship and research, to expanding overseas study opportunities for our students and to the promotion of greater international understanding."
IU faculty have opportunities for research exchanges in a variety of fields including journalism, linguistics, gender studies, law, counseling, and social and behavioral sciences. The Office of the Vice President for International Affairs provides travel funds for research and creative activities in locations around the world. IU Gateway Offices in China, India, Mexico and Europe, with offices planned in Thailand and South Africa, can help with local contacts, meeting and office space, and other support services.
"It is exciting to celebrate our longstanding relationship with Universität Hamburg, which has given us many opportunities to support students and faculty through cultural, academic and research exchanges over the years," said Hannah Buxbaum, IU's vice president for international affairs. "I hope that our universities will mark many more anniversaries in the future."
In addition to giving a universitywide lecture when he visited Hamburg in May, Alston also sat down with experts in his field and used Hamburg's scholars as a sounding board for his future research.
He was also able to reconnect with longtime colleague Stefan Voigt, chair of economic analysis of law at Hamburg. They are currently exploring opportunities to expand connections and bring graduate students from Universität Hamburg to the Ostrom Workshop.
"I felt quite honored to be asked to do this," Alston said. "And they were very welcoming on their end as well."
As a university with a rich history of international engagement, Indiana University has relationships with leading universities and institutions around the world that form a special piece of the fabric of IU's nearly 200-year history.
Today, IU ranks seventh in the nation in its number of students who travel overseas to study and boasts two of the oldest formal study abroad partnerships in the country: in Bologna, Italy, and Madrid, Spain. IU's Global Gateway Network also connects members of the IU community to key regions of the world and has further expanded cultural and research opportunities for faculty and students.
This year, IU will celebrate a 40-year anniversary of partnership with Universität Hamburg that has grown from student study abroad roots into a strong international research exchange for IU faculty.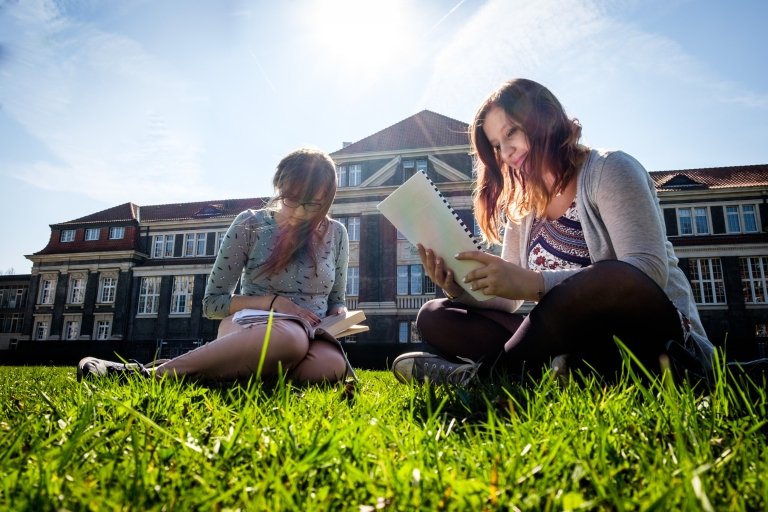 IU's official agreement with Hamburg in 1977 established a study abroad program for undergraduate students. However, IU's relationship with Hamburg University stretched back 12 years earlier, when the first student exchanges began.
Claus Clüver was the first director of the Indiana University-Purdue University Studienprogramm an der Universität Hamburg, an undergraduate academic program that began in 1965.
Clüver got the program off the ground by renting and furnishing an office, making sure all the students had proper housing, establishing contacts with the university authorities and creating the framework for enrolling the students in university courses.
"And, of course, I had to be counselor and comforter for the students, especially when their spirits went low in the unfamiliar country," said Clüver, who has been professor emeritus of comparative literature since retiring from teaching at IU in 1996. "But at the end of the year, they all agreed that this was a most valuable experience."
Ernest Bernhardt-Kabisch, IU professor of English and comparative literature beginning in 1962, was a resident director in Hamburg in the 1990s. He saw firsthand the advantages offered to students who studied abroad through the exchange with Universität Hamburg.
"The most significant advantages for IU were the rapid development of the students, both in their proficiency in German and in terms of their maturity and their gaining perspectives beyond the relatively parochial one with which they arrived," he said.
Bernhardt-Kabisch credited the opportunities for students not only to the universities but to the city of Hamburg, which he described as both a metropolis and a gateway to the world due to its vast harbor and its leadership in media and the arts.
Troy Byler, who is currently a senior lecturer and outreach coordinator for Germanic studies at IU, was one of Bernhardt-Kabisch's students. He chose to study at IU Bloomington because of the overseas opportunities, and his choice of college as well as his participation in the Hamburg exchange altered his life.
"My senior year in Hamburg helped me to uncover the true passions that I had for literature and cultural studies," he said.
In addition to finding his professional passion, Byler met his future wife, who was a fellow participant in the exchange.
"Without the IU Hamburg Program, I would not have my wife, Jenny Bowen, associate director of student services at the IU Office of International Services, my professional position, my many invaluable memories and lifelong friendships."
Gabriel Popescu, associate professor of geography in the Department of Political Science at IU South Bend, also traveled to Hamburg last summer for his research focused on migration of refugees to Europe and the Hamburg region.
"I wanted to reach some of these refugees and establish contacts with other colleagues at Universität Hamburg and together find interview subjects among the refugees," Popescu said. "My one month stay at Universität Hamburg was extremely beneficial to my research because it provided me with an excellent venue to conduct the research. What is more, the exchange program offered me the flexibility and timeliness that this specific research required. Migration flows picked up in late 2015, and in summer 2016, I was able to be in Universität Hamburg to study them."
For researchers like Popescu and Alston, the IU-Universität Hamburg partnership continues to prove the value of international networks. It also brings IU closer to the rest of the world.
"As the world is kind of fracturing, it's a good thing to know that's not true of universities," Alston said.