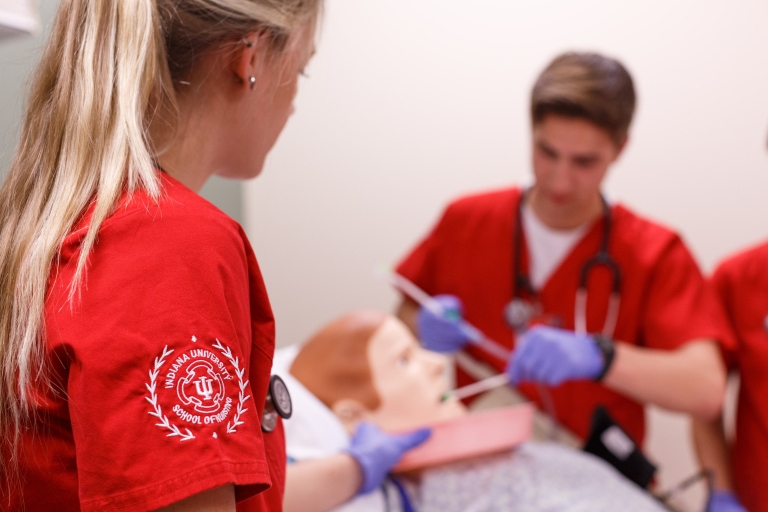 The Indiana University Board of Trustees has approved a new online Master of Science in nursing through IU Bloomington.
Currently, graduate education for the IU School of Nursing is only offered on the IUPUI campus. This new program will increase access to graduate education in nursing and afford Indiana nursing students greater opportunities to meet the growing demands for nurses to obtain advanced degrees.
Students pursuing the degree can complete the program in two years as a full-time student or three years as a part-time student. The master's degree will prepare students to apply for admittance to a nursing doctoral program or to pursue a profession as a clinical faculty member for a nursing school, nursing staff development specialist or patient education professional.
The IU School of Nursing core school is at IUPUI, which includes IU Fort Wayne, and IU Bloomington.
The degrees approved by the trustees still await final approval by the Indiana Commission for Higher Education.