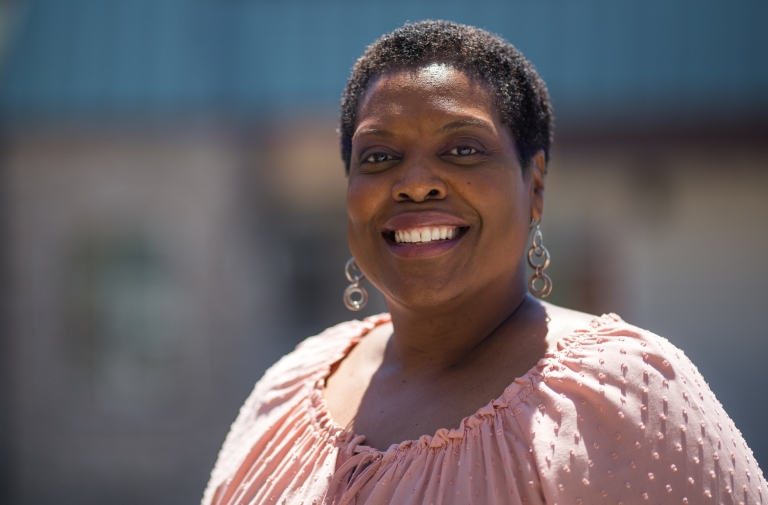 Few changes in life are as significant as welcoming a new child into your family. For all working parents, learning to navigate work and family responsibilities is both intricate and fulfilling. For breastfeeding mothers returning to the job, there is an extra step to "the dance": pumping milk for the baby while at work.
Every breastfeeding mother's specific plan for returning to work will be as unique as she is. However, there are some policies, best practices and general questions to ask that will be helpful to all. Having elements of a plan in place before you even take your leave will make for a smoother transition back to work for you and your work unit.
Mothers planning for their return to work can attend the webinar, "Breastfeeding Mothers: Planning for Your Return to Work," from noon to 1 p.m. on Oct. 18 or check out the tips below.
Be kind to yourself
This is rule No. 1. Your whole life has changed, and finding your "new normal" as a breastfeeding mother at work will take time – and some trial and error. Be kind and gentle with yourself through this journey.
Mindfulness practices can help you find space for peace, presence and acceptance.
Get familiar with the policies
Start at the source. Understanding the policies is the first step in crafting a plan for maternity leave and your return to work. Below are links to the policies provided by the federal government and Indiana University. For questions about how these policies might affect you, contact your departmental HR representative or AskHR. 
Communicate with your supervisor
Get and stay on the same page. As early as you feel comfortable, communicate with your supervisor about the timeline of your upcoming life event. There are a couple things to discuss if you are breastfeeding on your return:
Let your supervisor know that, when you return, you will need to use the nearest IU Nursing Mothers' Room or another acceptable space. If you have questions, contact AskHR.
If you are an hourly employee, clarify with your supervisor whether your break times will be on or off the clock: Will you pump during your paid work breaks? Are there functions of your job you can perform while you pump, so the time is not counted as a break?
It also might be a good idea to discuss these topics as well: leave and return dates, projects to be covered, how you will inform your supervisor once the baby has arrived, and set expectations for communications during your leave.
Ask questions
Shed some light on pumping before you begin. Ask your doctor or a lactation consultant as many questions as necessary to feel comfortable with the process. Some questions you might consider:
Will I have access to a lactation consultant? If so, how and when?
What should I look for in a breast pump?
I plan on pumping when I return to work. Do you have any advice for that transition?
Before I return to work, when should I start building a supply of stored milk?
How should I transport and store my pumping supplies and milk?
When should I introduce a bottle to my baby?
How many ounces of milk will the baby need while at child care?
Who do I call when I have questions?
Resources
Use trusted resources. More help with planning your return to work can be found from these reputable sources:
U.S. Department of Health and Human Services: 8 Things You Need to Know About Pumping at Work
Angela L. Reese is the IU work-life coordinator. For more information regarding work-life balance, you can reach out directly at anlreese@iu.edu.