Whether it's rocking a favorite candy-striped tie or scarf, decking their desk out with spirit gear or never missing a sporting event, IU faculty and staff across the state share their school spirit in many different ways.
Check out how these IU employees display their passion and pride for Indiana University.
Todd Reid, IU Surplus Store manager at IU Bloomington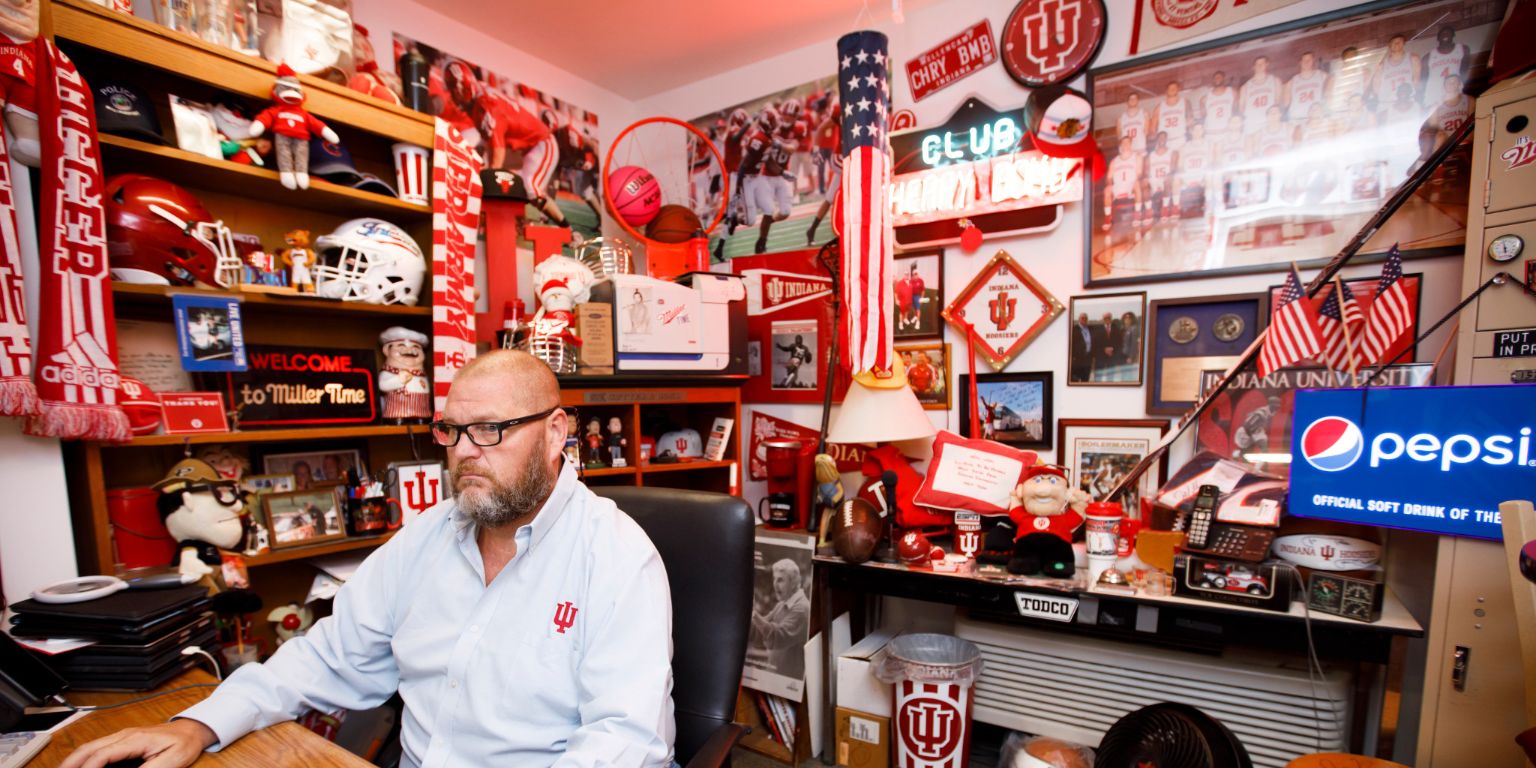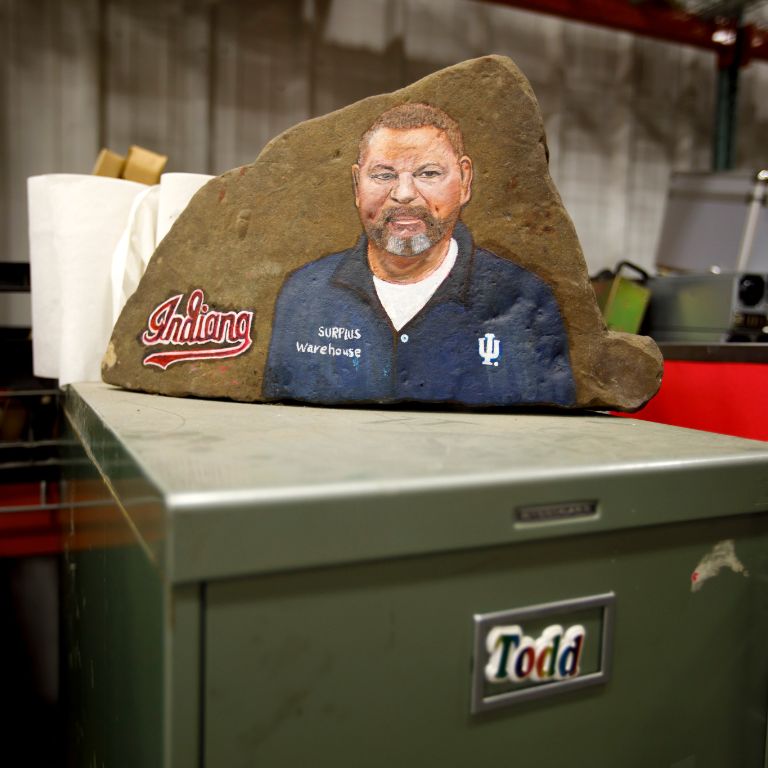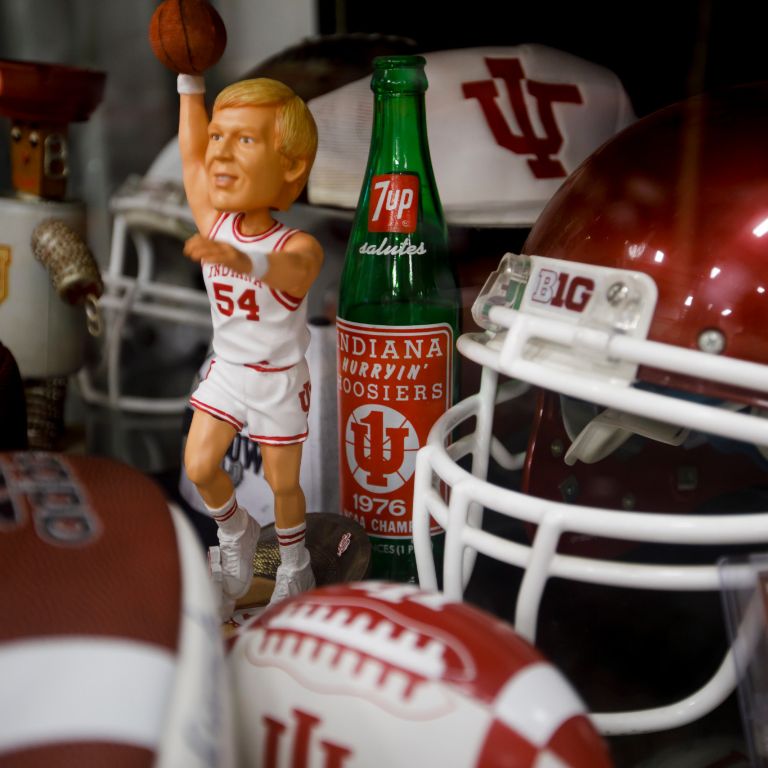 Photos by James Brosher, Indiana University
Reid collects items to display in his office at the IU Surplus Store.
"My most treasured pieces are the George Taliaferro signed book and rookie card," he said. "What George went through as a young black man in Bloomington and what he did for this community during that time is nothing short of remarkable. He is a local legend, and there should be a bronze statue of him at Memorial Stadium."
WATCH: The Legacy of George Taliaferro and Herman B Wells
Aimee Zoeller, Sociology Program director at IUPUC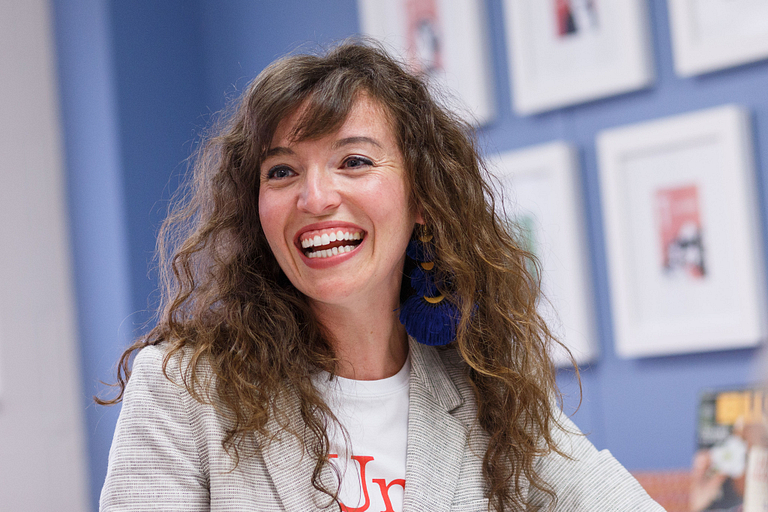 As faculty advisor of the Ukulele Players and the Spectrum club, Aimee Zoeller provides leadership and venues for faculty, staff and students to thrive outside of class. Her passions for educating through music, art and activism have made an impact at IUPUC and in the Columbus community.
Zoeller, who also led the recent "Experiencing Our Town: In the Words of Women Immigrants in Columbus, Indiana" project believes working with the community creates a positive culture back on campus.
"That's something I'm really proud of," she said. "It's generated interest across different divisions and departments. We've renewed the commitment of IUPUC as a public university, from hosting lectures and events for the community to us going out to the community."
Jason Spratt, dean of students at IUPUI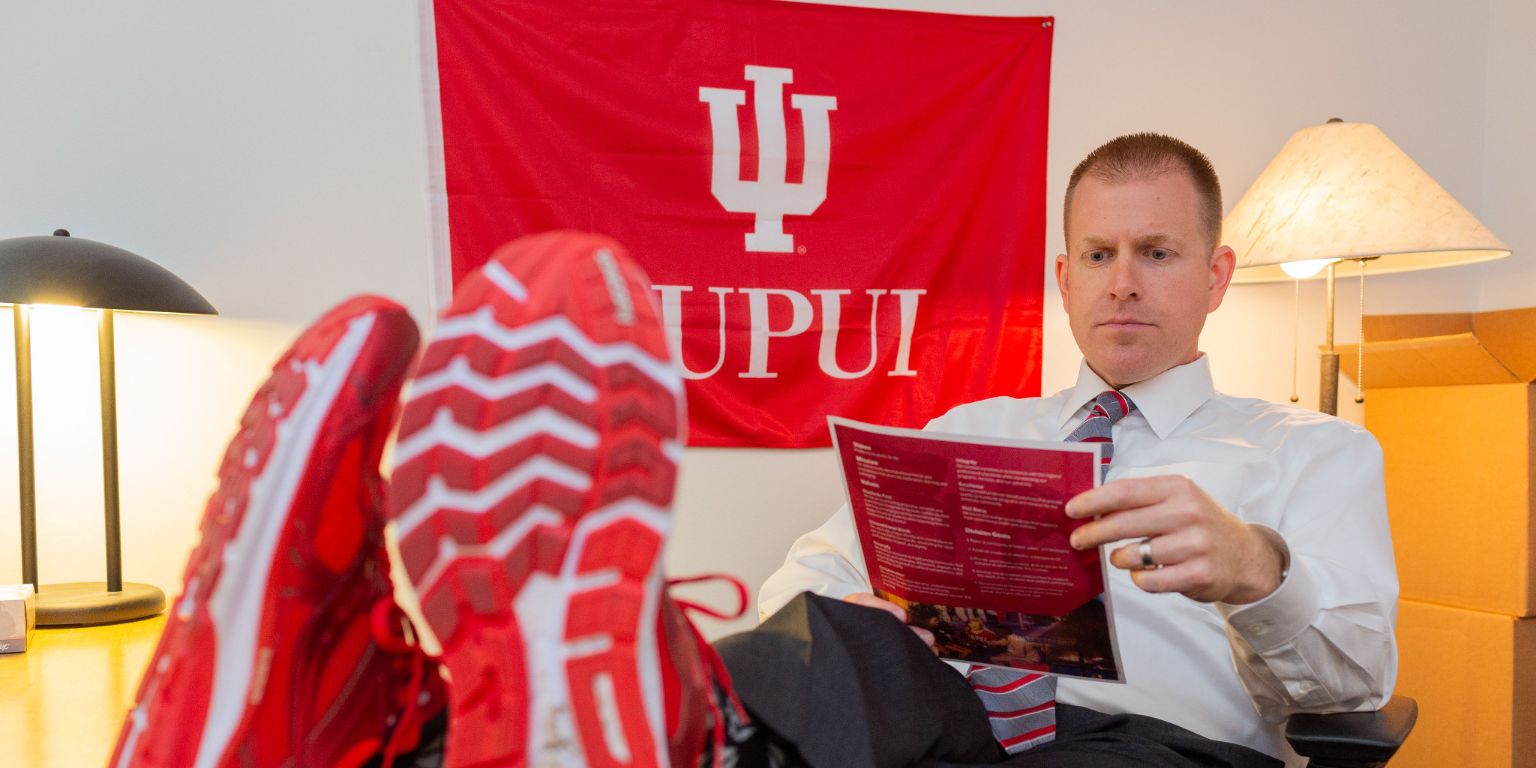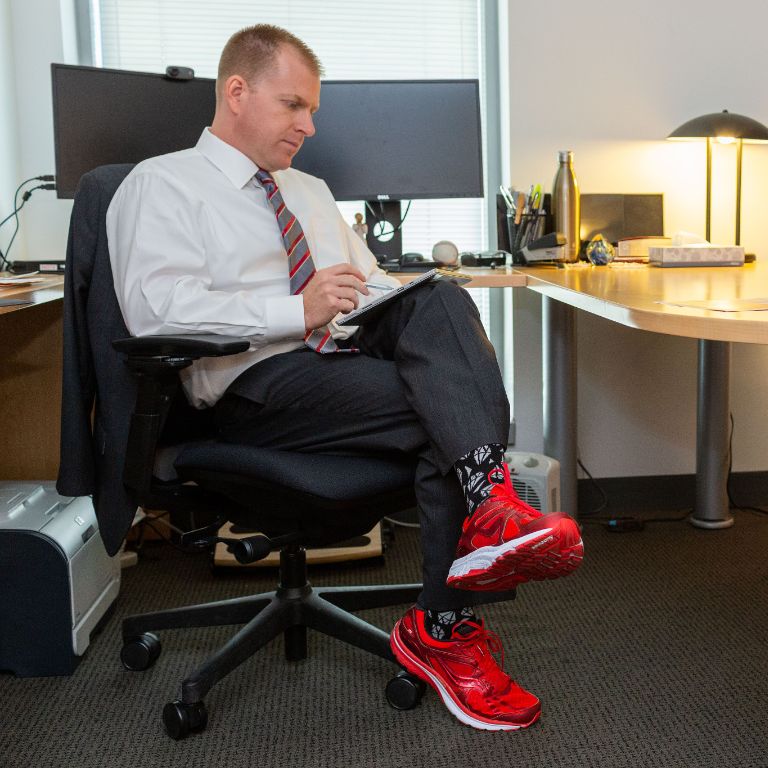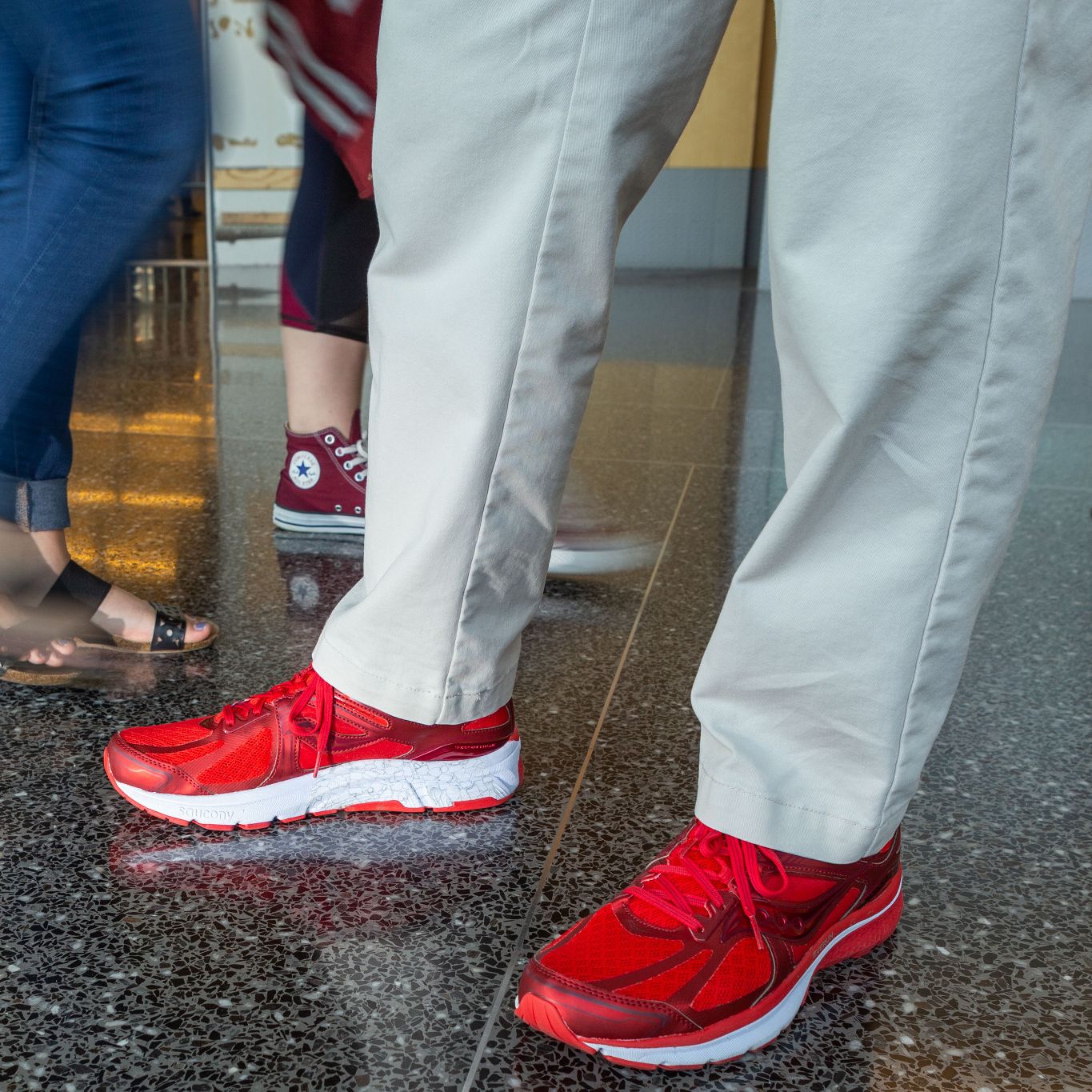 Photos by Liz Kaye, Indiana University
Spratt is known around the IUPUI campus for his signature red shoes and spirited socks.
"I actually refer to these shoes as my Jaguar Red shoes and bought several pairs, because they don't make this color any more. I wore them for the first time last year to housing move-in and to the Regatta and started wearing them all the time to special events at IUPUI when I am not in a suit and tie.
"I busted out a new pair during this year's housing move-in and Regatta and will be wearing them to other events throughout the year. Now my original pair are my everyday shoes, so I can sport my crazy red shoe style all of the time."