IU celebrates 40-year partnership with Universität Hamburg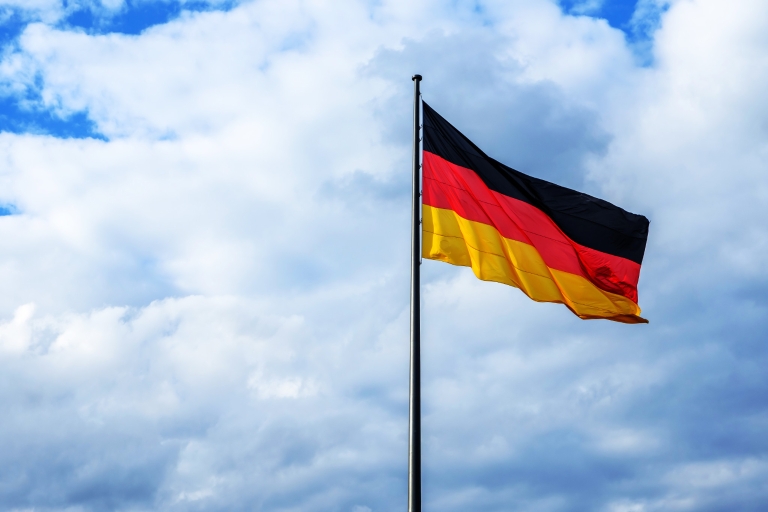 Indiana University and Universität Hamburg are celebrating their 40-year partnership with an exchange of experts and special lectures.
Representing Hamburg in Bloomington will be Jannis Androutsopoulos, professor of linguistics at the Institute for Linguistics and the Institute of Media and Communications at Universität Hamburg. Androutsopoulos is a noted linguist with a special interest in the challenges that YouTube, Facebook and other social and digital media create for traditional linguistics study.
Lee J. Alston, Ostrom Chair, professor of economics and law, and director of the Ostrom Workshop at IU, provided IU's contribution to the anniversary celebration in Hamburg with a lecture in May addressing the question "Why isn't the whole world rich and democratic?" He described how changes in leadership, beliefs and other events influence the trajectories of countries around the globe.
IU will lead $2 million partnership to expand access to research data
Students, faculty and researchers across the Midwest and beyond will gain critical access to new research data through a cloud-based platform whose construction has been made possible under a large-scale partnership led by the IU Libraries and IU Network Science Institute.
A $2 million project to create a secure online database for academic resources, the Shared BigData Gateway for Research Libraries has been awarded nearly $850,000 from the Institute of Museum and Library Services, the primary federal funding agency supporting the nation's libraries and museums. Additional support comes from eight other universities in the Big Ten; the Big Ten Academic Alliance; the National Science Foundation's Big Data Regional Innovation Hubs program; and two private companies: Clarivate Analytics and Microsoft Research.
Amounts and numbers of student loans at Indiana University continue to fall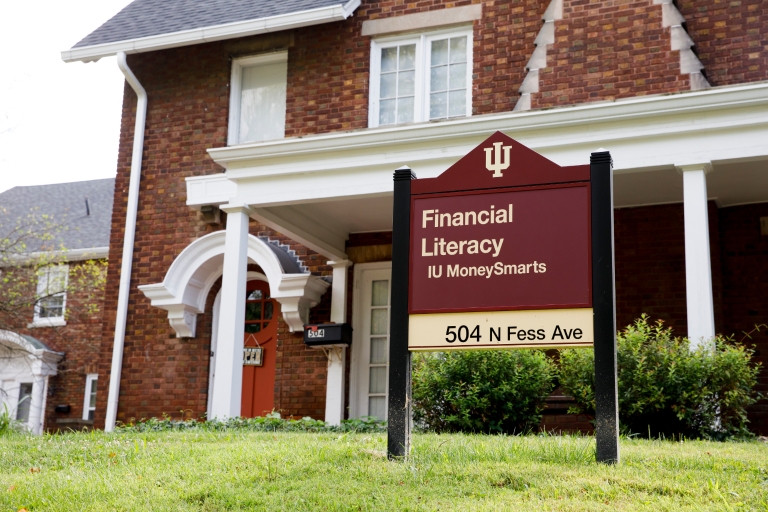 The overall amount of student loans for Indiana University students is continuing a downward trend, falling $13.6 million between the most recently reported academic years from the U.S. Department of Education, from the 2016-17 academic year to 2017-18.
The newly released numbers also show that over a six-year period, from 2011-12 to 2017-18, student loan volume from both federal and private loans is down 19 percent, accounting for $126.4 million less in borrowed money. Federal loan volume for all students was down $143.3 million, or 23.7 percent.
The results coincide with IU's emphasis on making sure students make wise financial choices, including limiting their amount of loans. The IU Office of Financial Literacy created IU Money Smarts in 2012 to help students make informed financial choices while navigating college.
IU employees: Plan to attend information session about IU's retirement plan
Indiana University is seeking proposals for a company or companies to provide services for the $5 billion in retirement funds held by thousands of active university employees, retirees and people who no longer work for IU but were fully vested before they left.
Learn more about the plan and potential changes by attending a universitywide webinar or an information session on your campus. On the regional campuses, retirement plan sessions are combined with open enrollment information sessions, so employees can learn more about both at the same meeting. Meeting times are as follows: 
Webinar for all campuses: 12:30 p.m. Oct. 26, connect via Zoom.
IU Northwest open enrollment information session: 9:30 a.m. and 1:30 p.m. CST Oct. 29, Savannah Center, Bergland Auditorium.
IU South Bend open enrollment information session: 10 a.m. and 1 p.m. Oct. 30, Student Activity Center Room 225.
IUPUI Health and Benefits Fair: Noon Nov. 1, Campus Center Room 305.
IU Kokomo open enrollment information session: 2 p.m. Nov. 2, Kelley Student Center KC 130.
IU Southeast open enrollment information session: 10 a.m. and 1 p.m. Nov. 5, University Center North Room 127.
IU East open enrollment information session: 10 a.m. and 1 p.m. Nov. 6, Whitewater Hall Community Room.
IU Bloomington Health and Benefits Fair: 12:30 p.m. Nov. 7, Indiana Memorial Union, Oak Room.
President's Medals presented to three Indiana University emeriti faculty members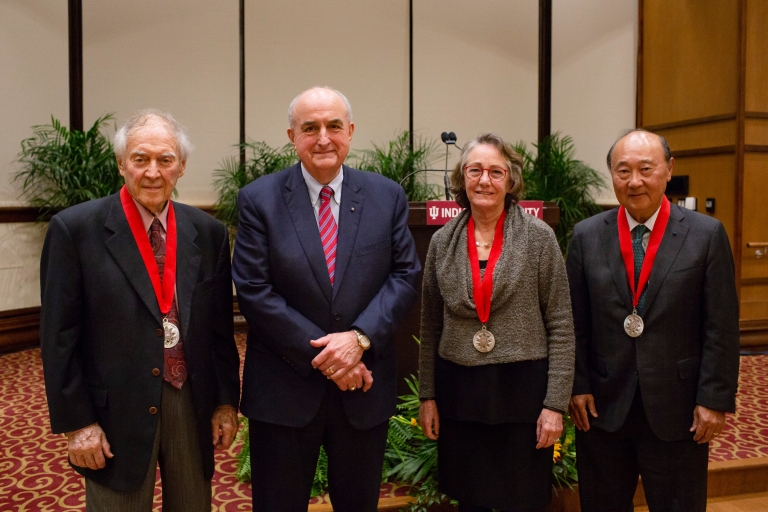 Three eminent scholars in three different fields were presented with the highest honor an IU president can bestow.
Dr. Richard Miyamoto, the Arilla Spence DeVault Professor Emeritus of Otolaryngology in the IU School of Medicine, IU Distinguished Professor Emeritus of Fine Arts Rudy Pozzatti and IU Professor Emerita of Earth and Atmospheric Sciences Lisa Pratt received the President's Medal for Excellence at the 12th annual Academic Excellence Dinner on Oct. 17.
The medal, which reproduces in silver the jewel of office worn by IU's president at ceremonies, is given to recognize exceptional distinction in public service, service to the university, achievement in a profession or extraordinary merit and achievement in the arts, humanities, sciences, education and industry.
Updated email safety tips and tools on Phishing.iu.edu
Phishers mimic trusted email senders to trick you into giving up private information or taking risky actions. Even with IU's sophisticated security measures, you are still the best defense against scammers.
October is National Cybersecurity Awareness Month – a great time to brush up on all the ways you can "Think before you click." Find plenty of tips, strategies and training opportunities on phishing.iu.edu, plus new tools including: