BLOOMINGTON, Ind. – Five Indiana University alumni will receive IU's Distinguished Alumni Service Award on Oct. 11 during homecoming weekend. The Distinguished Alumni Service Award is the university's highest award given only to an alumna or alumnus.
The recipients are Daniel F. Evans Jr. of Indianapolis; Curtis A. Ferguson of Hilton Head, South Carolina; Rose M. Mays of Indianapolis; Todd W. Spaletto of Grand Rapids, Michigan; and Pusadee Piyakul Tamthai of Bangkok, Thailand.
IU President Michael A. McRobbie will present the awards, and Robert N. Johnson, national chair of the IU Alumni Association, will preside at the presentation ceremony in Alumni Hall at the Indiana Memorial Union.
The recipients were chosen for service and achievement in their fields of endeavor and significant contributions to community, state, nation or university. With the addition of these recipients, IU has honored 340 alumni since the award's inception in 1953.
Following are brief individual bios for each award recipient:
Daniel F. Evans Jr., BA'71, JD'76
A native of Indiana, Evans has reached the highest levels of public service, working nationally to further the health interests of Hoosiers.
Serving as CEO of IU Health from 2002 to 2016, Evans oversaw its expansion into a statewide system of 18 facilities and increased revenue for the consortium from $850 million to over $5 billion.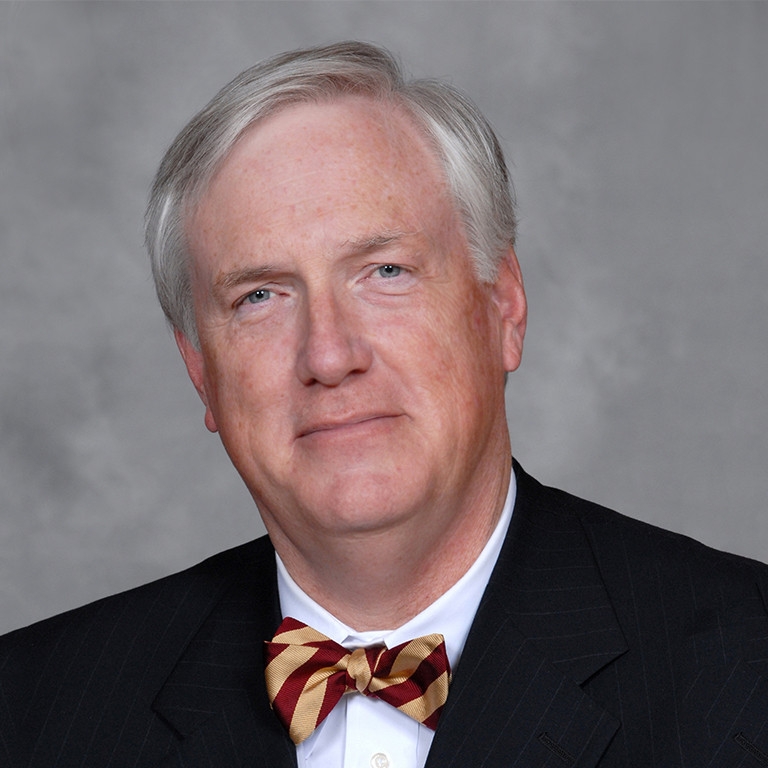 Before that, Evans worked as partner and attorney for the Indianapolis law firm Baker & Daniels (now Faegre Baker Daniels) and served simultaneously as chair of Sagamore Associates, a government-relations subsidiary of the law firm. During this period, Evans was the first chair of the Federal Housing Finance Board, nominated to the post by President George H.W. Bush in 1990. A personal friend and law school classmate of Dan Quayle, JD'74, Evans directed the transition team for the vice president-elect from 1988 to 1989.
Evans has been instrumental in launching the IU Health Law Scholars program, offered jointly through the IU Robert H. McKinney School of Law and the IU Fairbanks School of Public Health, both at IUPUI. The program supports talented health care law and administration leaders of tomorrow.
One of his key contributions to the state is the founding of the Evans Center, a holistically oriented healing center in Indianapolis that supports initiatives that offer spiritual integration into health care.
Curtis A. Ferguson, BS'80
Ferguson, who is president of Coca-Cola operations in greater China and Korea, first found success while studying finance and management at IU's Kelley School of Business.
He has been with Coca-Cola since 1983, starting in Atlanta, transferring to management positions in Asian subsidiaries and then rising to managing director of Coca-Cola bottling in Egypt in 2000. In 2002, under his leadership, Coca-Cola Egypt was given the U.S. State Department Award for Corporate Citizenship by then Secretary of State Colin Powell.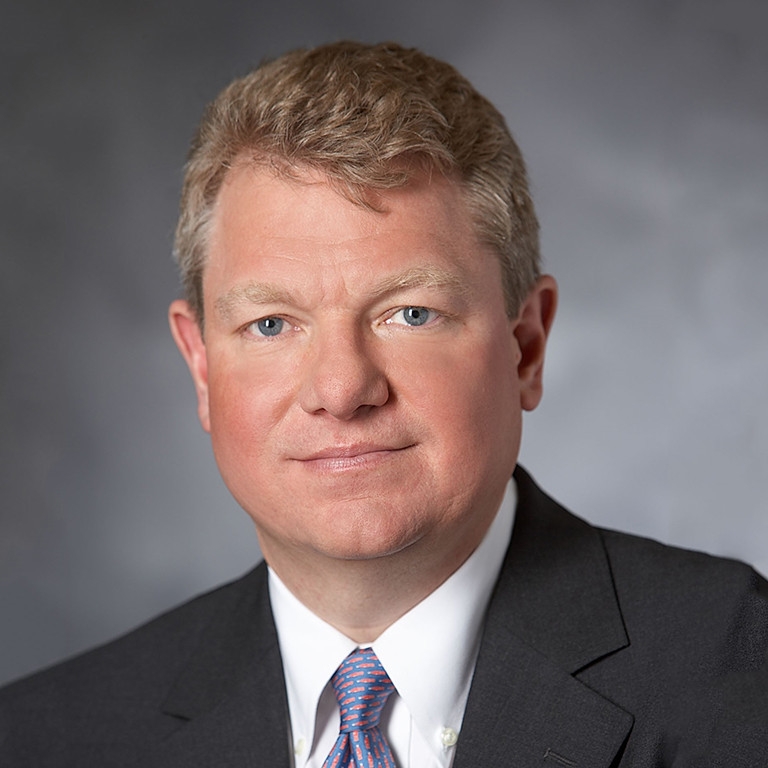 Ferguson has also worked to improve his local communities. In 2012, the Middle East North Africa business unit, which he led at the time, was awarded the Woodruff Cup, Coca-Cola's most prestigious award for business performance and community leadership. In 2013 and 2014, Forbes ranked him the ninth most influential executive in the Middle East.
In addition to his professional pursuits, his work with his alma mater has had a wide reach. Most notable among these is the Global Business Institute, an immersive entrepreneurial program that brings Middle Eastern and Northern African students to IU. A partnership between Coca-Cola and the Kelley Institute for International Business, the Global Business Institute was recognized in 2016 by the U.S. State Department as one of its leading public/private partnerships.
Rose M. Mays, MS'74
One of the first pediatric nurse practitioners in Indiana and now professor emerita at the IU School of Nursing at IUPUI, Mays has been an advocate for preventive and public health through her decades of teaching, research and professional service.
Mays specialized in teaching pediatric nursing throughout her 36 years as an IU professor and focused on health promotion and disease prevention for at-risk teens as the School of Nursing's associate dean for community and international affairs. She was selected as a Fellow of the American Academy of Nursing in 2003 and was also honored with the IUPUI Spirit of Philanthropy Award in 2009, the IU President's Medal for Excellence in 2015, the IUPUI Maynard K. Hine Medal in 2015 and the Indiana Philanthropy Alliance Lifetime Achievement Award in 2017.
One of the inaugural leaders of the Black Philanthropy Circle, Mays has created several fellowships, professorships and endowments, with special emphasis on guaranteeing access to advantages she lacked while growing up.
She is a member of Hoosiers for Higher Education, the IUPUI Chancellor's Circle, and the IU Foundation's Presidents Circle, Well House Society, and 1820 Society. Mays was recognized by the Indiana Historical Society as one of Indiana's Living Legends in 2010.
Todd W. Spaletto, BS'93
From an Indiana Pacers' internship, to vice president of sales for JanSport, to president of the North Face and now president of the outdoor and lifestyle group at Wolverine Worldwide, Todd Spaletto has had great success since graduating from the IU School of Public Health-Bloomington in 1993. While at the North Face, he increased sales revenue by over $1 billion and expanded the brand's global market opportunity from $25 billion to $180 billion.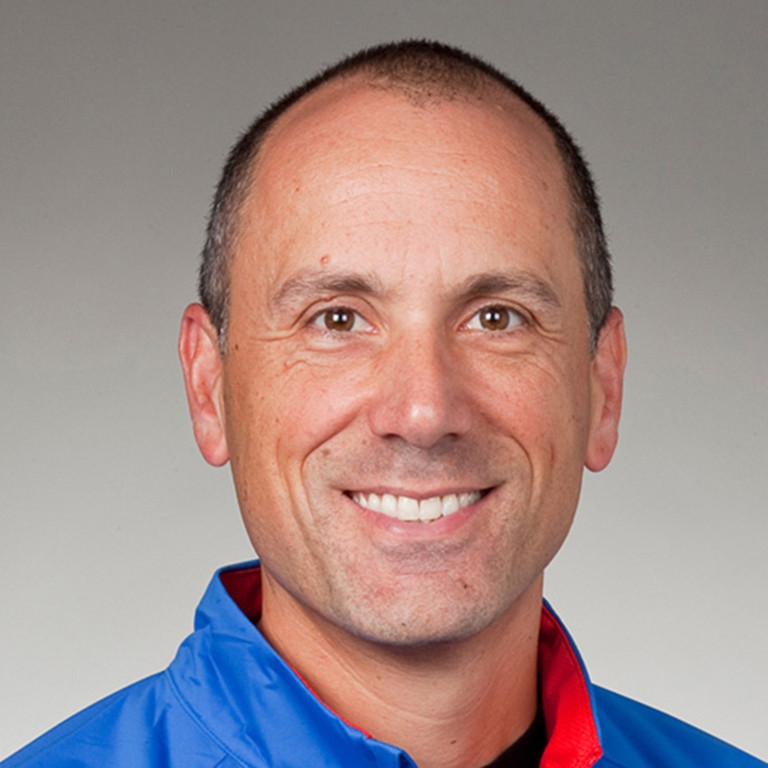 He has also made broader contributions to society. He helped launch a campaign featuring a new recording of Woody Guthrie's iconic anthem "This Land is Your Land" by the band My Morning Jacket to inspire young people to protect, preserve and celebrate public lands.
His innovative partnership with the U.S. Department of the Interior – a contemporary Civilian Conservation Corps – created more than 100,000 employment opportunities for young people, exposing them to the American outdoors in the process.
His efforts as an executive in sports marketing – encouraging people to pursue more physical activity – has helped influence the quality of life of the nation. His philanthropic engagement has aimed to inspire a new generation to return to nature and lead an attuned, active life.
Pusadee Piyakul Tamthai, MAT'75, PhD'82
When the governor of Bangkok was suspended for corruption in 2016, the city of over 8 million was left in a leadership crisis. In need of a trustworthy and experienced civic manager, the prime minister chose Tamthai. The choice underscores the respect she has garnered throughout a life dedicated to championing the role of education in improving social conditions.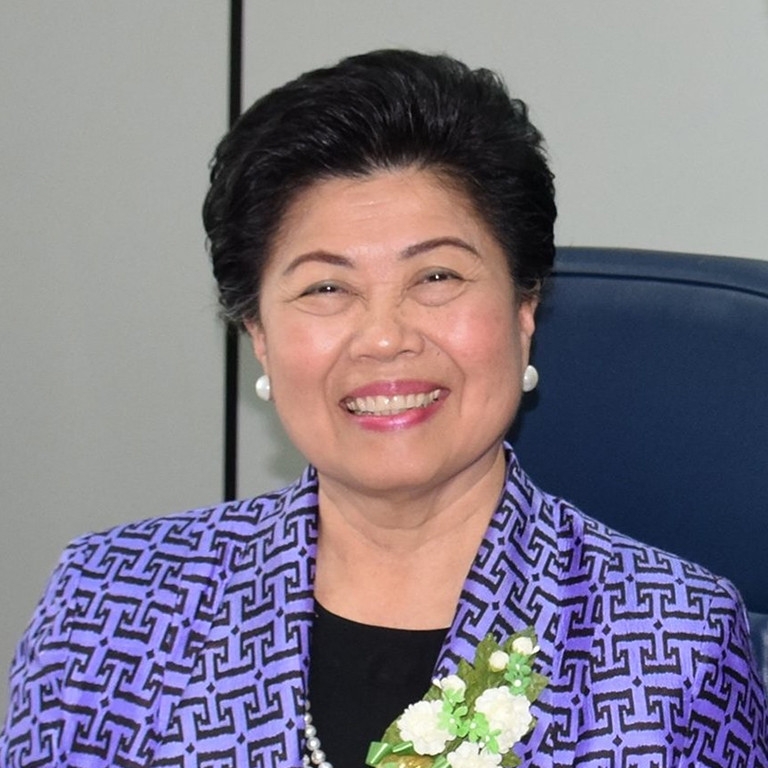 Born in Trang Province, Thailand, in 1951, Pusadee came to Bloomington on a UNESCO scholarship, earning a Master of Arts for Teachers degree in general science and a Ph.D. in science education. From 1971 to 1993, she served as a science educator at Kasetsart University in Bangkok and helped develop the curriculum for the Thai government agency, the Institute for Promotion of Teaching and Science. She then became a founding committee member of the New International School of Thailand, for which she was also the founding headmistress.
While at the New International School, she embarked on a 30-year political career. Her focus has often been on the role of disenfranchised people, particularly the rights of women, children, the elderly and the differently abled.
Like former IU President Herman B Wells, she has been honored with the Thai Order of the White Elephant and has also been an outstanding ambassador for Indiana University.
About the IU Alumni Association
The IU Alumni Association is a global alumni organization that brings more than 690,000 IU graduates together to support one another and Indiana University throughout their lives.