INDIANAPOLIS – An Indiana public health conference focused on harm reduction that aims to help people who use drugs stay safe and stay alive is expected to draw more than 300 participants from across the state, including local and state health department officials, health care and behavioral health professionals, people working on homelessness, community organizations, law enforcement, university faculty and students, and people with lived experience.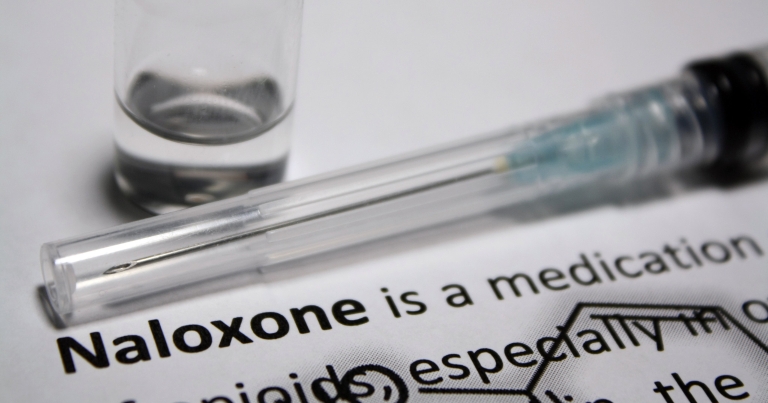 Sponsored by Indiana University's Responding to the Addictions Crisis Grand Challenge and eight other organizations, the 2018 Indiana Public Health Conference will take place from 9 a.m. to 4 p.m. Oct. 11 at the Indianapolis Marriott East. The conference's theme is harm reduction: Saving Lives and Communities: Reducing Harm, Stigma, Overdoses and Death.
At the request of conference organizers, Gov. Eric Holcomb declared Oct. 11 as Harm Reduction Day in Indiana. The proclamation says, "Harm reduction strategies and interventions are important to Indiana's comprehensive response to addressing the opioid epidemic and should be scaled up and implemented in all communities and to all people who need them."
A commonly used definition of harm reduction is a set of practical strategies or policies that help people who use drugs to stay safe and to stay alive – or, more simply put, to make any positive change.
"The conference is designed to provide a dynamic yet respectful learning environment where people can talk about harm reduction and stigma, learn what that is, and discuss different strategies for harm reduction, and to bring people together from different fields and lived experience because they all play a role in harm reduction," said Marcie Memmer, director of the Center for Public Health Practice at the IU Richard M. Fairbanks School of Public Health and lead conference planner.
The conference includes exhibitors, breakout sessions, posters and keynote addresses by Gabriel Wishik, medical director at the Boston Health Care for the Homeless Program's flagship clinic, and Sam Tsemberis, president and CEO of the Pathways Housing First Institute.
A pre-conference workshop is scheduled for Oct. 10 for communities interested in syringe services programs. Naloxone training to treat opioid overdose will be offered in the morning of the conference. Registered participants attending that training will receive a naloxone kit.
Drug Free Marion County will be at the conference to host a drug take back event, also in the morning, for participants to safely dispose of unused or expired prescription or over-the-counter medications.
Conference walk-in registration is available the day of the conference.
The conference was planned in partnership with the Fairbanks School of Public Health, the IU School of Public Health - Bloomington, the Purdue University Public Health graduate program, the University of Indianapolis, the Indiana Minority Health Coalition, the Madison County Health Department, the Indiana State Department of Health, the Marion County Health Department, the Indiana Rural Health Association, the Indiana Public Health Association, Overdose Lifeline, the IU School of Medicine, Ball State University, the Indiana Association of School Nurses and other partners.
Responding to the Addictions Crisis brings together Indiana University's world-class faculty, as well as business, nonprofit and government partners, to create a comprehensive plan to reduce deaths from addiction, ease the burden of addiction on Hoosier communities, and improve health and economic outcomes. As part of IU's Grand Challenges program, this collaborative, statewide initiative is the nation's largest and most comprehensive university-led response to the opioid addiction crisis.