Sustain IU Energy Challenge incorporates personal challenge for faculty and staff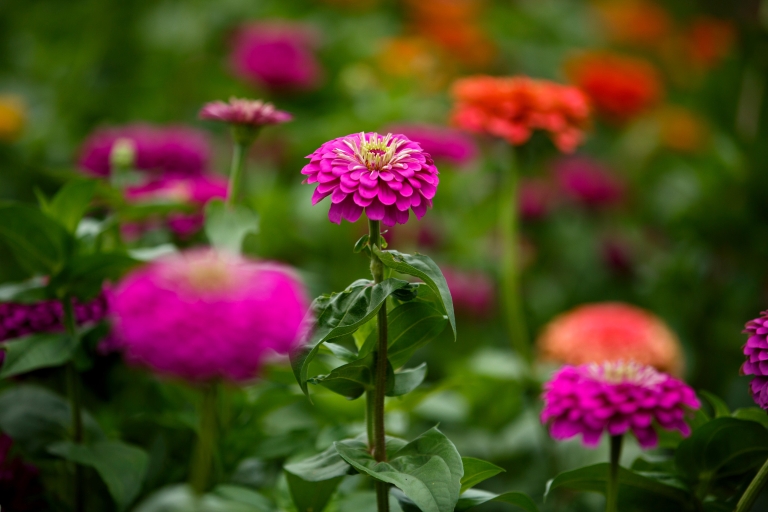 Sustain IU's biannual Energy Challenge will take place Oct. 8 through Nov. 2. This competition between various campus buildings encourages Hoosiers to save electricity and water by making small behavior changes for sustainable impact.
Campus buildings are grouped by similar use during the competition, including athletic buildings, administrative offices and dorms. Before the competition begins, a baseline of water and electricity usage is measured. Progress is tracked throughout the competition, and winners are determined by percent reduction against their own baseline.
This year the challenge will also include a 21-day personal challenge geared toward faculty and staff participation. Those interested in participating can sign an online pledge and follow along with a calendar suggesting daily tasks that promote sustainability. These tasks include taking the stairs, handwashing dishes instead of running the dishwater, trading overhead lighting out for task lighting and more.
IU Eppley Institute launches three research groups
The Eppley Institute for Parks and Public Lands at IU Bloomington is launching three research groups this fall. The institute is interested in recruiting faculty this semester to take part in conducting research.
Nature, Public Lands and Human Health: The goal of this research group is to study facets of the natural and built environments that affect individual and community health. The group will continue the institute's research on trails and community park master planning, focusing on how constructed or built facilities such as trails, parks and facilities, as well as open space areas including wildlands, greenways, preserves and reserves, relate to livability and overall wellness.
Human Dimensions of Natural Resource Management: This research group will develop stewardship for the environment and improve land management decision-making. The group will research a variety of topics pertaining to parks, public lands and the broader environment, including perceptions, beliefs, attitudes and preferences regarding park, recreation and conservation areas and entities; environmental behavior; visitor use management; and place attachment.
Building Capability in Park, Public Lands and Heritage Area Organizations: The goal of this research group is to understand the standards for a variety of organizations engaged in park, public lands and heritage that make for effective management and leadership. The group will focus on the evolving needs of these organizations when faced with limited funding, climate change, shifting political perspectives and increasing demand for the resources and services they provide as well as the organizational approaches to meeting the needs of the resources, visitors and major stakeholders.
Interested faculty and graduate students should email Steve Wolter, sawolter@indiana.edu, and indicate their interest area(s) or ask for more information. A meeting (online and in person) will be held to organize the groups in early October.
IU Board of Trustees to meet Oct. 4 and 5 at IUPUI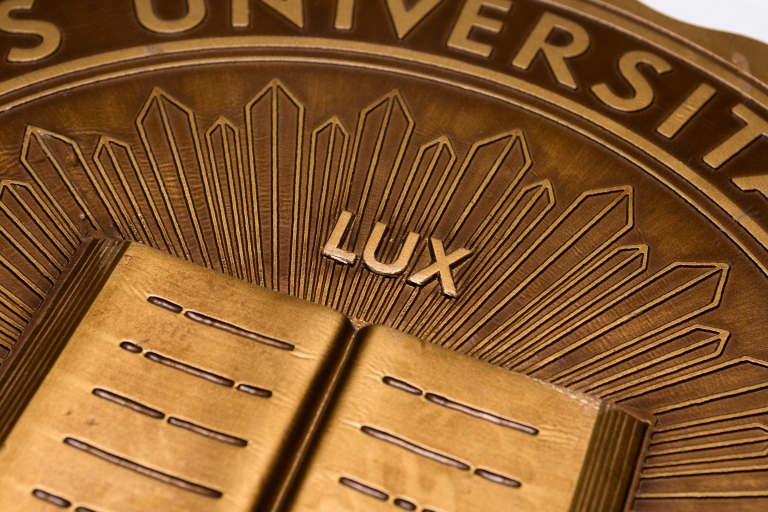 The IU Board of Trustees will meet Thursday and Friday, Oct. 4 and 5, on the IUPUI campus. Meetings will take place in the University Tower Ballroom.
A schedule and an agenda for the meeting are available on the Board of Trustees website. Indiana University will be live-tweeting from the meeting using the hashtag #IUBOT.
A special edition of Inside IU will be sent to all subscribers and selected media outlets following the meeting of the IU Board of Trustees. Subscribe to receive the digital publication in your inbox.
Sample local ethnic cuisine at The Globe restaurant in the IMU
IU students, faculty, staff and visitors can now eat local ethnic cuisine for lunch without having to step foot off campus thanks to a new IU Dining restaurant, The Globe, in the Indiana Memorial Union.
The restaurant is one of several IMU restaurants that were reimagined when the contract with Sodexo, which operated restaurants in the building, expired in early May and IU Dining was created.
The following restaurants are serving food at The Globe every week:
Monday: Btown Gyros.
Tuesday: Juannita's Authentic Mexican Food and Drink.
Wednesday: Samira Restaurant.
Thursday: Taste of India.
Friday: Dats Cajun and Creole Restaurant.
Nobel laureate economist to speak on improving elections
Harvard economist Eric Maskin, a Nobel Prize laureate, will speak on "How to Improve Presidential Elections" at IU Bloomington. His talk, the Roy Gardner Memorial Lecture sponsored by the department of economics, is free and open to the public and will take place at 7 p.m. Thursday in Ballantine Hall 013.
Maskin, the Adams University Professor of Economics at Harvard University, shared the 2007 Nobel Prize in economic sciences for having laid the foundations of mechanism design theory. He has made contributions to game theory, contract theory, social choice theory and other areas of economics.
WNIT Championship banner raised at Hoosier Hysteria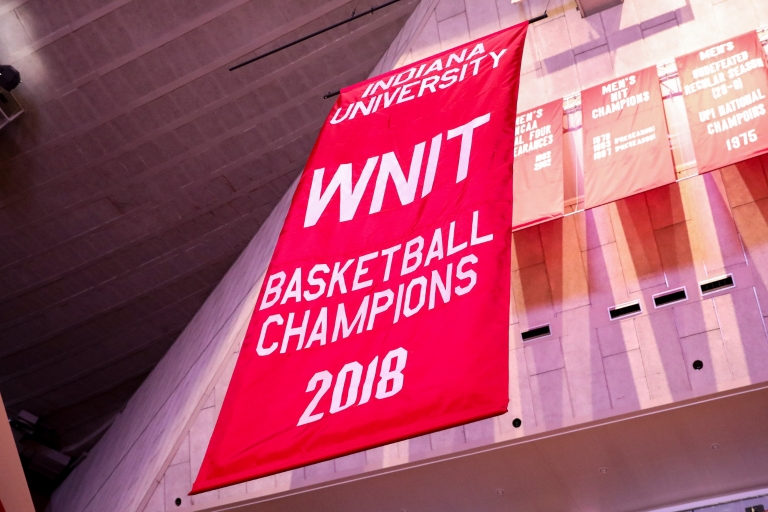 IU President Michael A. McRobbie helped the Indiana women's basketball team raise its 2018 WNIT Championship banner at Hoosier Hysteria on Sept. 29 at Simon Skjodt Assembly Hall.
The banner was unveiled in the south end of the court during the women's basketball portion of the event. The Hoosiers made a historic run to the championship, winning 15 of its last 17 games, and took home the trophy over Virginia Tech, 67-52, in front of a record crowd of 13,007. Tyra Buss was named the tournament MVP, while Amanda Cahill was named to the All-Tournament team.
Ostrom Memorial Lecture to address conflict between cyberspace and sovereignty
Milton Mueller, a professor in the School of Public Policy at the Georgia Institute of Technology, will deliver the 2018 Ostrom Memorial Lecture at IU Bloomington.
Mueller, founder and director of the Internet Governance Project and a leading scholar of the political economy of information and communication, will speak on "Sovereignty and Cyberspace: Institutions and Internet Governance" at 6 p.m. Wednesday, Oct. 3, in the IU Maurer School of Law moot court room.
The lecture honors the late Elinor and Vincent Ostrom, longtime faculty members who founded and directed the Ostrom Workshop at Indiana University. Both died in June 2012.
Traditional Arts Indiana at IU launches new award for folk and traditional artists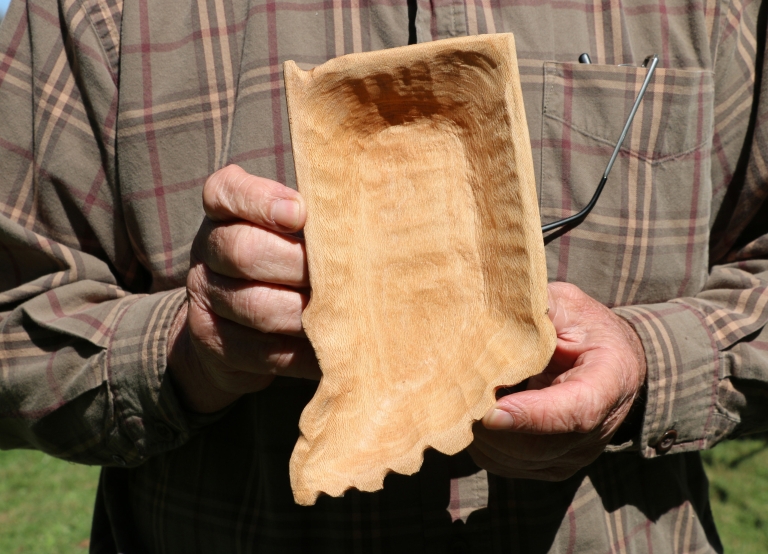 Traditional Arts Indiana, a program of IU's Mathers Museum of World Cultures, is accepting nominations from Indiana residents for a new award celebrating the state's master folk and traditional artists.
The Indiana Heritage Fellowship Award will recognize a traditional or folk artist who has made outstanding contributions to their artistic tradition and to their community, and honors an individual's long-term achievement within an art form that is rooted in community life in Indiana.
This program is modeled after the National Endowment for the Arts Heritage Fellowships, which identifies traditional arts as "crafts, dance, music, oral traditions, visual arts and others that are learned as part of the cultural life of a community whose members share a common ethnic heritage, cultural mores, language, religion, occupation or geographic region."
Political engagement expert to conduct workshop, present lecture
IU Bloomington faculty can learn how to engage students in politics without taking sides in a workshop today led by Nancy Thomas, director of the Institute for Democracy and Higher Education at Tufts University's Jonathan M. Tisch College of Civic Life.
The free workshop, "The Political (But Not Partisan) Classroom?" will take place from 1:30 to 3 p.m. today in Wells Library E243. Thomas is an authority on student political engagement and the author of the recent report "Election Imperatives," which describes 10 things colleges can to do improve civic engagement and use elections to further educational goals.
Thomas will also lead a discussion, "Student Political Learning and Electoral Engagement," at 6 p.m. today in Woodburn Hall 003. She will meet Wednesday morning with students from the Political and Civic Engagement program and the Department of Political Science. Her visit is part of IU's participation in the Big Ten Voting Challenge.
IU Bloomington lands spot within Sierra Magazine's top 50 ranked 'Cool Schools'
Sierra Magazine, the national magazine of the Sierra Club, released its annual 2018 Cool Schools Rankings, with IU Bloomington placing No. 41 on the list – and No. 1 in the Big Ten Conference.
The annual Sierra Magazine's Cool Schools ranking is open to all four-year, degree-granting undergraduate colleges and universities in the United States and Canada. This year's scores were based on each school's STARS report, created by the Association for the Advancement of Sustainability in Higher Education. In 2018, Sierra received 269 complete responses from qualified institutions, which is the highest number of submissions received within the 12 years the ranking has been in place.
More information about IU's STARS score, and commitment to sustainability can be found on Sustain IU's website.