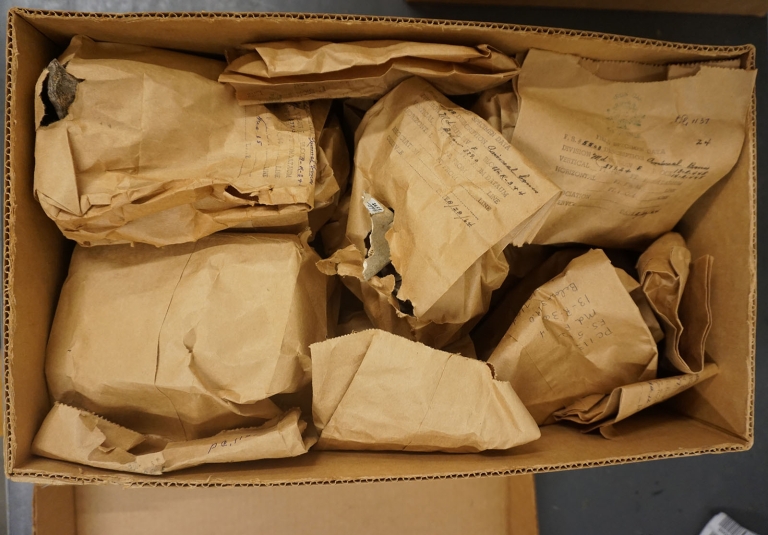 A new grant from the National Park Service, the Institute of Museum and Library Services, the National Endowment for the Humanities and the National Endowment for the Arts is helping an Indiana University Bloomington center preserve a nationally significant collection of Native American artifacts.
In 1971, IU Bloomington's Glenn A. Black Laboratory of Archaeology became home to archaeological collections from the Angel Mounds National Historic Site and State Historic Site. The laboratory is named for archaeologist Glenn A. Black, who started working at Angel Mounds in 1939. Situated along the Ohio River near Evansville, Indiana, Angel Mounds has long been a trove of archaeological evidence and information regarding Native American life from nearly 1,000 years ago, when people known as Mississippians lived there.
The Angel Mounds Collection at the Glenn Black Laboratory comprises 2.8 million objects recovered from 1939 to 1983, including thousands of photographic images, paper records, maps, and material objects made of stone, ceramic, bone, shell, copper and more.
Nearly 50 years of scholarly use has taken its toll on the collection, however, and a lack of resources has limited appropriate curation of the materials. Many of the artifacts are still in non-archival cardboard boxes or brown paper bags used in the field, marked with notes in fading pencil.
Now, though, with more than $300,000 from the federal Save America's Treasures program, the Glenn Black Laboratory will be able to fully address preservation threats to the collection and increase opportunities for research, exhibition, education and collaboration.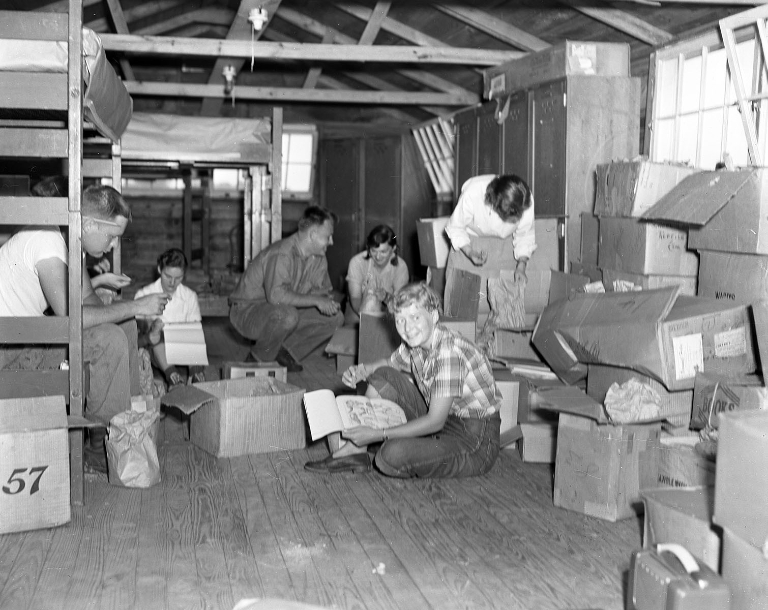 "This grant is a first and necessary step addressing long overdue Angel Mounds collections issues," said April Sievert, director of the Glenn Black Laboratory. "For the next three years, we will be rehabilitating and rehousing thousands of boxes of materials. Moving the collection to 21st-century curation and information management systems will ensure the materials will be preserved, enhanced and accessible."
As part of the "Curating Angel" project, nearly 5,000 cubic feet of reboxed and inventoried materials will be transported to a new state-of-the-art climate-controlled auxiliary library facility at IU Bloomington dubbed ALF3. The facility's planning was overseen by the Office of the Vice Provost for Research; the Glenn Black Laboratory is also overseen and supported in part by the office. The project will also create an accessible Angel Mounds comparative collection at the Glenn Black Laboratory.
"The historical significance of the Angel Mounds collection can't be overstated," said Melody Pope, curator of collections at the Glenn Black Laboratory. "Angel Mounds has yielded many clues to understanding change and continuity in Native American culture and society. With the extensive reorganization, documentation and preservation enabled by this grant, we'll ensure that future collections research will be able to draw on the site's rich documentary and archaeological records long into the future."
Lauren Bryant is the associate director for research development communications with the IU Bloomington Office of the Vice Provost for Research.