IU president shares statement following death of George Taliaferro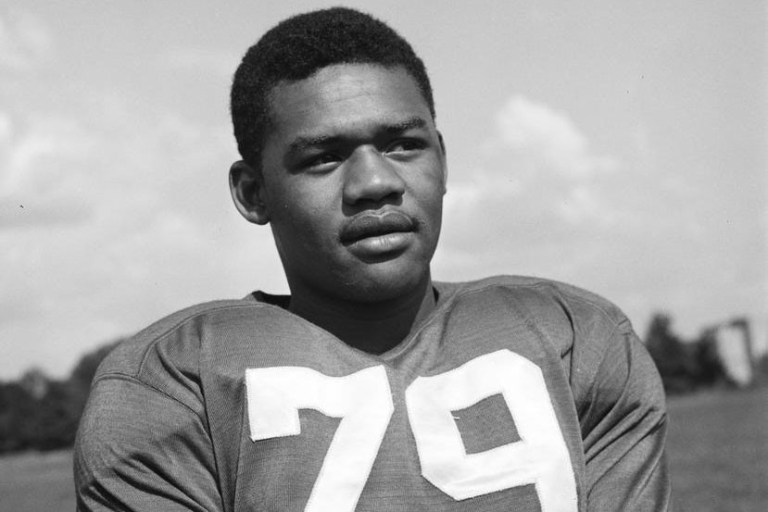 IU President Michael A. McRobbie has issued a statement about the late George Taliaferro, IU football legend and the first African-American drafted by a NFL football team. Taliaferro died Oct. 8 at age 91.
"All of us at Indiana University are deeply saddened by the passing of George Taliaferro, a man of enormous talent, courage and determination that helped him shatter racial barriers and earn a special place in the annals of our state and its flagship public university," a portion of the statement read. "He was a true trailblazer in every sense of the word and an individual of the greatest integrity, whose impact will be forever felt at IU and throughout the Hoosier state."
In honor of Taliaferro's status as an athlete and a champion of racial equality, McRobbie has directed all flags on the Bloomington campus be lowered to half-staff until Sunday after IU's Homecoming football game against Iowa.
Learn more about Taliaferro's history with IU and his friendship with one of the university's most beloved presidents, Herman B Wells, in a video produced by IU Communications.
IU Athletics will honor Taliaferro in several ways, including replacing the traditional logo on the IU football players' helmets with his number "44" for Saturday's game.
A documentary by WTIU about Taliaferro's life is also available online.
Learn to write a winning proposal
IU Bloomington faculty can find the tools to help them succeed in grant-writing during an all-day training from Peg AtKisson of AtKisson Training Group on Friday, Oct. 26. AtKisson, a scientist by training, has a long history in research and proposal development. Formerly of the Grant Writers Seminars and Workshops, AtKisson started her own group in 2017 to expand her services to faculty.
The training begins at 9:30 a.m. Oct. 26 at Hodge Hall Room 1059. The event is sponsored by the Proposal Development Services group in the IU Bloomington Office of the Vice Provost for Research.
AtKisson will cover how to approach writing the parts of a grant proposal, why they are important and how those parts are read and assessed. Topics to be covered include:
How to assess readiness, identify funder priorities and set timelines for crafting the submission.
The all-important first page: the National Institutes of Health Specific Aims page, National Science Foundation Intellectual Merit or the opening page of any proposal to any funder.
Clear and compelling ways to present preliminary data, foundational literature and your research plan using concrete writing strategies.
Additional pieces of a proposal, including title and abstract.
All participants will receive a handout and an accompanying booklet. Breakfast, lunch and coffee breaks will be provided. Check-in and complimentary continental breakfast begin at 8:45 am. Register online.
New gift shop opens Wednesday in the IMU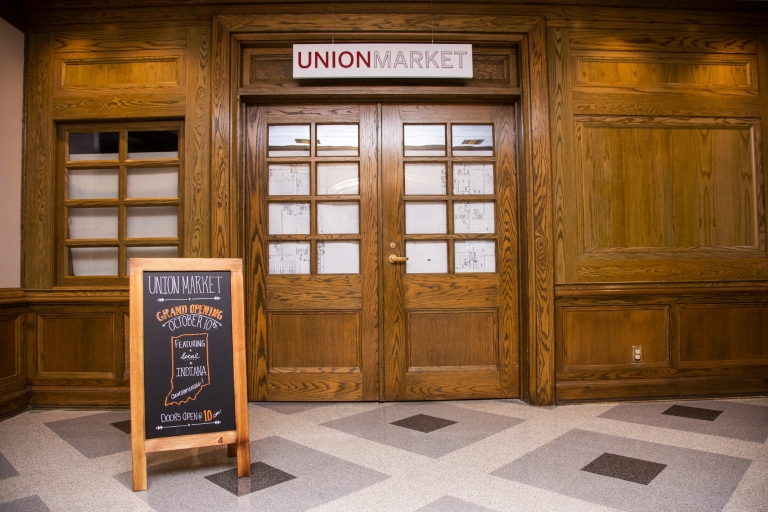 Come celebrate the opening of Union Market, a new gift shop and convenience store in the Indiana Memorial Union, at 10 a.m. Wednesday, Oct. 10.
The store is on the main level of the IMU across from the Frangipani Room.
Offering snacks, travel incidentals, small gifts and locally sourced specialty items, Union Market will offer what travelers and visitors needs to feel at home.
In honor of the opening, the first 250 visitors to the Union Market can enter a drawing for a Kindle Oasis E-reader.
IU Athletics unveils first IU Athletics brand and uniform guidelines
The story of Indiana University Athletics will be told better and more deliberately than ever before.
Last week, IU Vice President and Director of Intercollegiate Athletics Fred Glass unveiled the first Indiana University Department of Intercollegiate Athletics Brand and Uniform Guidelines. Among other things, the guidelines identify nine characteristics of "Who We Are" as an intercollegiate athletic department, while also serving as a roadmap to most effectively communicate and promote IU Athletics to its fans and other stakeholders through the consistent use of IU's marks, colors, typography and other means.
The IU Athletics Brand and Uniform Guidelines will serve as an important resource for department staff members who market and communicate about IU Athletics, but its value extends to the university as well.
Attend the Quarry Festival of Books
IU Press' third annual Quarry Festival of Books will take place from 10 a.m. to 4 p.m. Saturday, Oct. 13, in Dunn Meadow.
More than 20 authors of fiction and general interest titles will be in attendance to autograph books and meet readers, and more than 100 individual books will be available for purchase. The festival will include exclusive book giveaways, book readings, discounts on books, a button-making station and a fun Hoosier coloring center for kids of all ages.
A full list of events and participating authors is available on IU Press' website.
Holland lecture is Oct. 15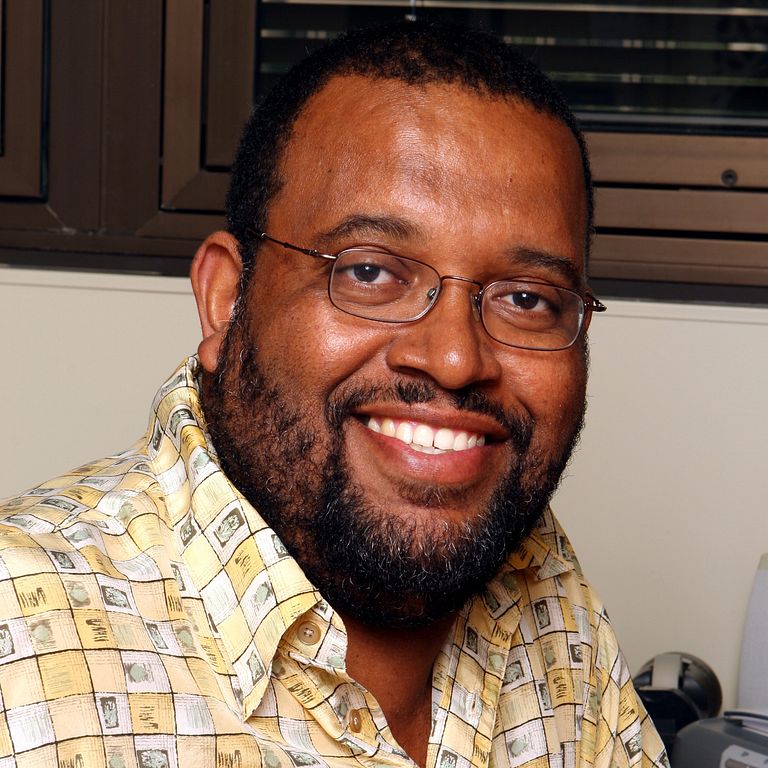 Trevor K. Archer, chief of the Epigenetics and Stem Cell Biology Laboratory at the National Institute of Environmental Health Sciences, will present "Critical roles for chromatin and epigenetics in transcription and development," as the Holland lecture. The lecture will take place from 4 to 5 p.m. Monday, Oct. 15, in Myers Hall Room 130.
Archer is recognized for his research on the transcriptional functions of nuclear receptors in cancer cells. He and his lab members seek to provide new insight into the role that nuclear receptors play in breast cancer and the potential development of novel and effective treatments.
The James P. Holland Memorial Lecture series honors the memory of one of the most beloved faculty members on the IU campus. It is designed to bring awareness of and support to diversity in the life sciences.
Questions about the lecture should be directed to Kathy Wyss at kwyss@indiana.edu.
Tech2U provides one-on-one consultation for faculty
University Information Technology Services is piloting a new one-on-one, in-person support consultation service, Tech2U, for faculty on the Bloomington campus. Faculty can get help with Adobe Acrobat, Google@IU tools, Box, social media applications and more. Consultations can also cover configuring applications like Adobe Creative Cloud or IUanyWare.
Faculty can schedule a consultation at a time and on-campus location of their choosing. After the initial phase, UITS will survey participating faculty and determine whether to continue, expand or discontinue the service.
Transformative estate gift brings endowment and African art to IU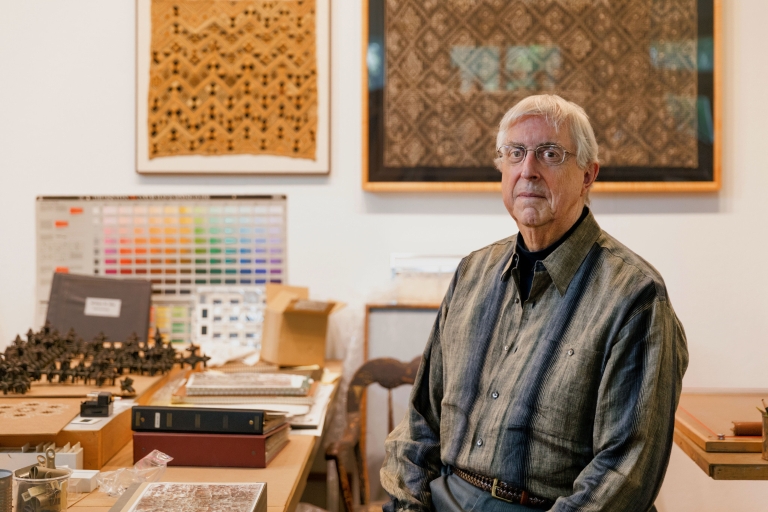 The Sidney and Lois Eskenazi Museum of Art and the School of Art, Architecture + Design at IU have announced a transformative estate gift, with an estimated value of close to $4 million, from painter, collector and IU Professor Emeritus of Fine Arts William "Bill" Itter. The endowment portion of the gift is matched as part of the $3 billion For All: The Indiana University Bicentennial Campaign.
Itter's unique gift to the IU Eskenazi Museum of Art includes an exceptional collection of more than 500 ethnographic objects composed primarily of African ceramics, textiles and baskets. Itter and his late wife, Diane, a pioneering fiber artist whose work can be found in major museums across the United States and in Europe, began collecting in the 1970s.
The gift to the Eskenazi Museum of Art will also establish the William and Diane Itter Museum of Art Conservation and Research Endowment, which will allow either the hire of an objects conservator or further research into the museum's collections. And a new objects viewing room will be named in honor of Bill and Diane Itter. This new space, which will offer students opportunities to engage directly with art, is being developed as part of the $30 million renovation of the museum's I. M. Pei-designed building, anticipated to reopen in fall 2019.