Greek students present 'Safe Halloween'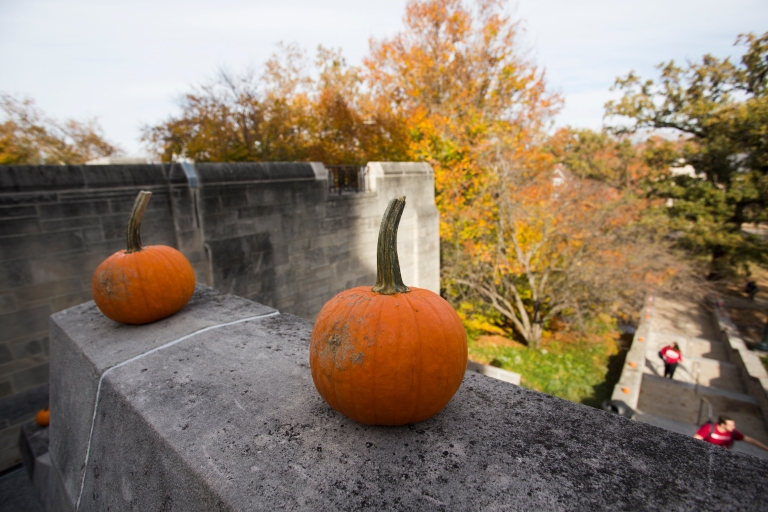 Sorority and fraternity members from the Panhellenic Association, Interfraternity Council, National Panhellenic Council and the Multicultural Greek Council will host a "Safe Halloween" event from 5 to 7 p.m. Oct. 24 on the North Jordan Avenue extension.
The event is open to all Bloomington children and their families. Park in the green lot and begin at the Alpha Delta Pi house.
LifeOmic CEO and IU alumnus Don Brown to speak
Don Brown, a 1983 graduate of the Master of Computer Science program at the School of Informatics, Computing and Engineering, will present a talk, "How Big Data, AI and mobile killed healthcare, but nobody knows it yet," on the impact of the intersection between computing and health care, from 9 to 10 a.m. Oct. 26 in Dorsey Learning Hall at Luddy Hall.
Brown is the founder and CEO of LifeOmic Inc. LifeOmic has created a cloud-based platform that combines the data for millions of patients – including from electronic medical records, genetic tests, diagnostic images and mobile fitness data – with machine learning to allow health care providers and medical researchers to identify new biomarkers, analyze trends and predict health problems before they are clinically diagnosed.
African diplomat, civil rights journalist to present IU Branigin Lectures
A Ghanaian diplomat who advocates for women's empowerment and a journalist who is widely recognized for her reporting on racial segregation will speak in Bloomington this fall as part of Indiana University's Branigin Lecture Series.
Takyiwaa Manuh, professor emerita at the University of Ghana and former director of social development policy for the United Nations Economic Commission for Africa, will speak on "Empowerment … A Journey and Not a Destination" at 7:30 p.m. Oct. 24 in Hodge Hall 2083.
Nikole Hannah-Jones, a New York Times investigative journalist who specializes in civil rights coverage, will speak at 7:30 p.m. Nov. 1 at the Buskirk-Chumley Theater. Her talk is part of IU Bloomington's First Thursdays festival and is presented by the College Arts and Humanities Institute.
Campus to host fifth annual Science Fest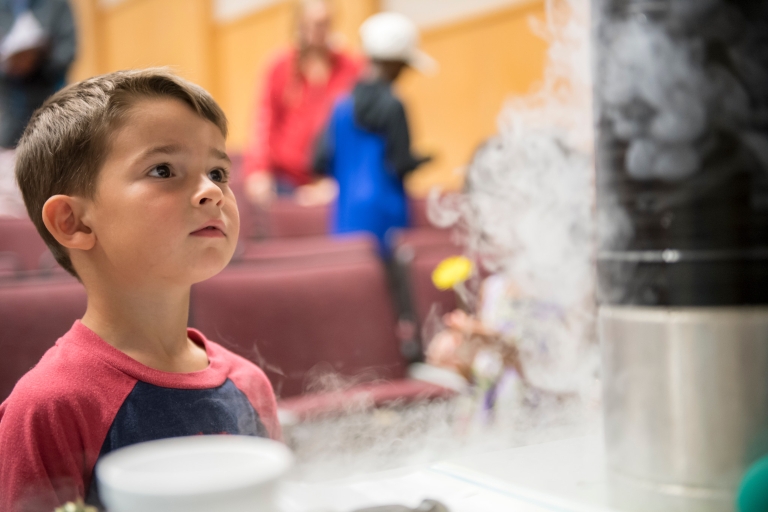 IU will welcome children and families from across Indiana on Oct. 27 for the fifth annual IU Science Fest.
This free event, hosted by the IU College of Arts and Sciences, will take place from 9 a.m. to 3 p.m. on the Bloomington campus. No registration is required, and groups are encouraged to attend.
This year's event will feature over 150 activities in 26 different scientific areas hosted by more than 550 volunteers. Events include annual favorites such as the chemistry magic show, low-temperature physics demonstration, "volcano eruption" and the chance to safely view the sun using the giant telescope in Kirkwood Observatory.
SPEA faculty member named fellow of National Academy of Public Administration
Maureen Pirog, Rudy Professor Emeritus in the School of Public and Environmental Affairs at IU Bloomington, has been selected as a fellow of the National Academy of Public Administration.
Pirog will be recognized at the academy's fall meeting in November in Washington, D.C. A specialist in social policy and a national expert on child support, she is one of 13 academy fellows on SPEA's faculty.
The National Academy of Public Administration is an independent, nonprofit and nonpartisan organization established in 1967. It was chartered by Congress in 1984.
Founder of award-winning girls toy company speaking at Kelley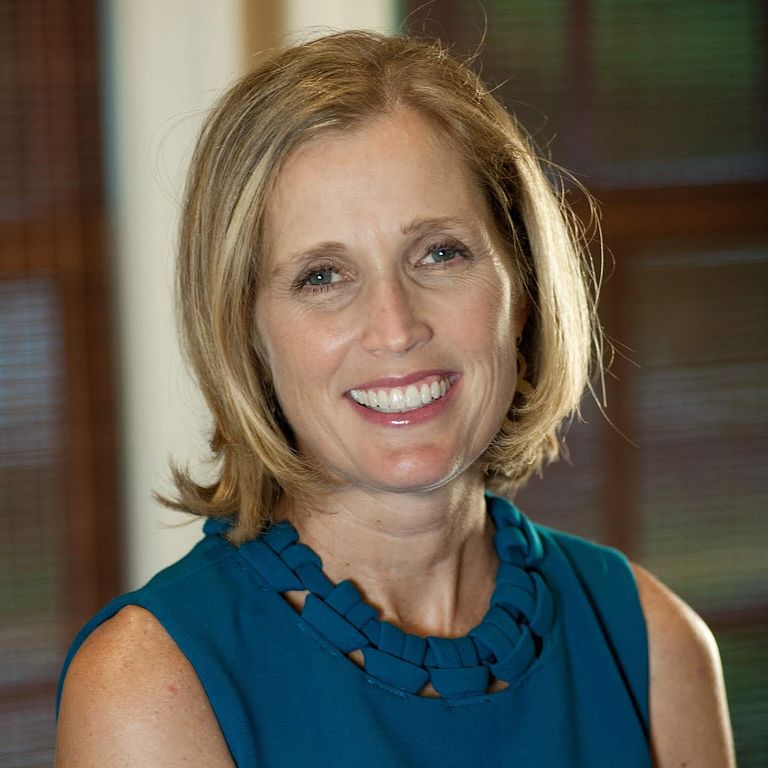 Eleven years ago, Jodi Bondi Norgaard began working toward bringing about change in the toy industry and breaking gender stereotypes. She created a company and its award-winning line of dolls, books and apps designed to encourage girls to choose healthy and active play over fashion and body image.
After several years working to break into the toy market, her Dream Big Toy Co. succeeded in getting its Go! Go! Sports Girls on Walmart store shelves in 2015. The following year, she sold the brand to an established toy company, Jazwares.
Norgaard will share her story with students and faculty Friday Oct. 26 at the IU Kelley School of Business. Her presentation, "Creating Change and Breaking Gender Stereotypes," will begin at 11 a.m. in room 2075 of Hodge Hall Undergraduate Center, 1309 E. Tenth St. Her talk, which is free and open to the public, is being presented by the Johnson Center for Entrepreneurship and Innovation.
It is the first of two events at Kelley this Friday focusing on successful women in business. Kathy Roeser, managing director and a wealth advisor at Morgan Stanley Wealth Management, and Joyce St Clair, chief capital management officer at Northern Trust Corp., will speak with students at 1:30 pm in Hodge Hall 1050.