On Oct. 27, the Indiana University Bloomington College of Arts and Sciences held its annual Science Fest, with over 20 departments offering more than 150 activities across the IU Bloomington campus.
The goal of IU Science Fest is to expose younger generations to science in a fun and upbeat way. Scientists and students from the departments and units across campus ran the events and directly engaged with the children and their families on scientific topics.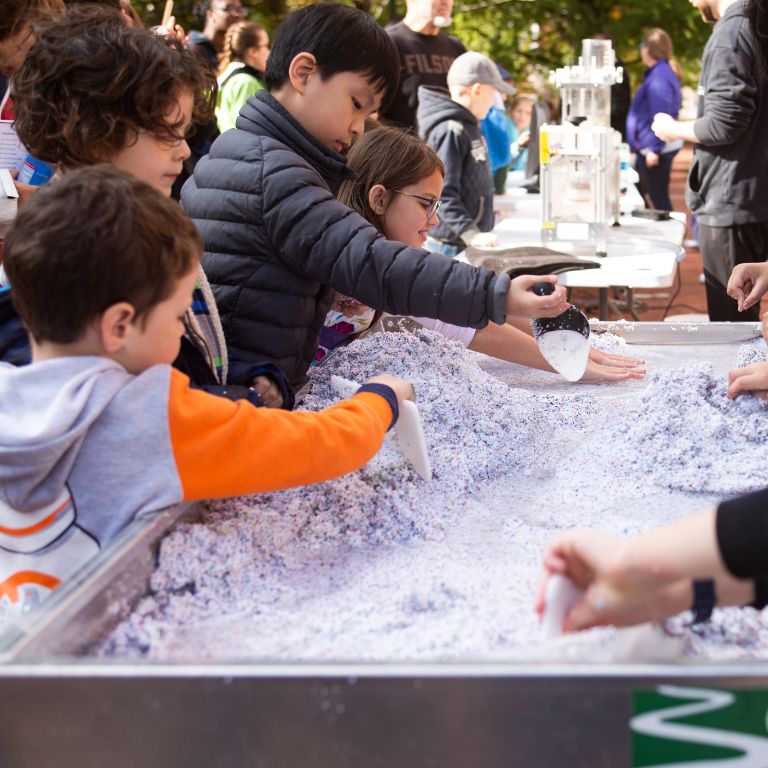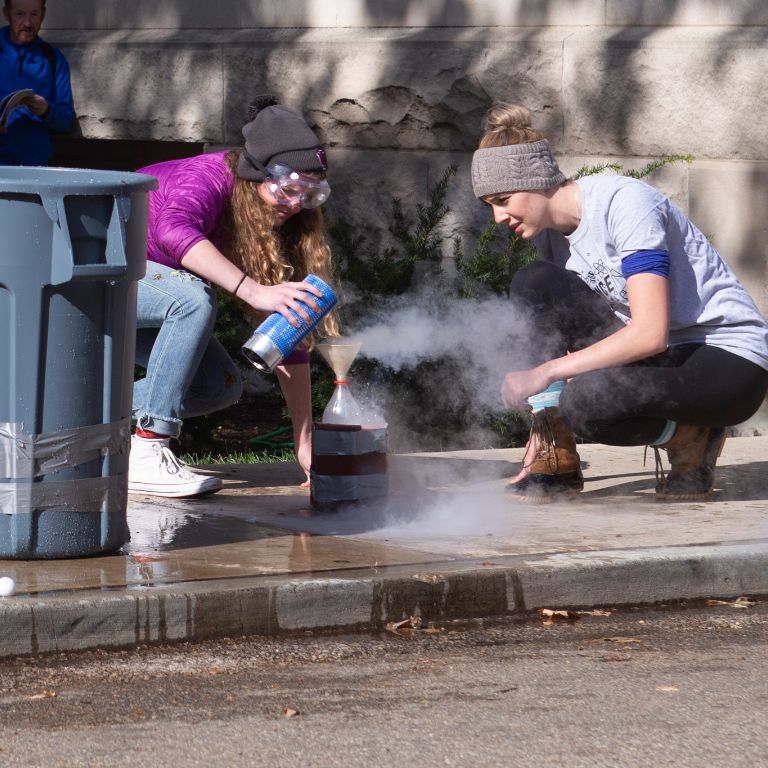 Photos by Chaz Mottinger, Indiana University
Anne Kort, a graduate student in the IU Bloomington Department of Earth and Atmospheric Sciences, was a volunteer for the fossil dig station.
Kort said she has a real love for science outreach, especially in her field, since many children are excited about dinosaurs.
"You start discovering your interests at an early age," Kort said. "We need to get the new generation of scientists."
Science Fest had several types of activities. One of the new ones this year was bird hurdles – or "birdles."
This activity focused on teaching children about the challenges that birds go through during their migration. Participants crawled through a maze with several obstacles representing the hurdles that birds face as they migrate.
Sarah Wanamaker, a manager in the lab of IU Distinguished Professor of Biology Ellen Ketterson, was a volunteer at the "birdle" station.
"It's really important to teach children to respect the environment and animals," Wanamaker said. "We need to show them migration from the bird's point of view."
The activities at Science Fest aren't just for children, though. Many parents also leave the event having learned something new.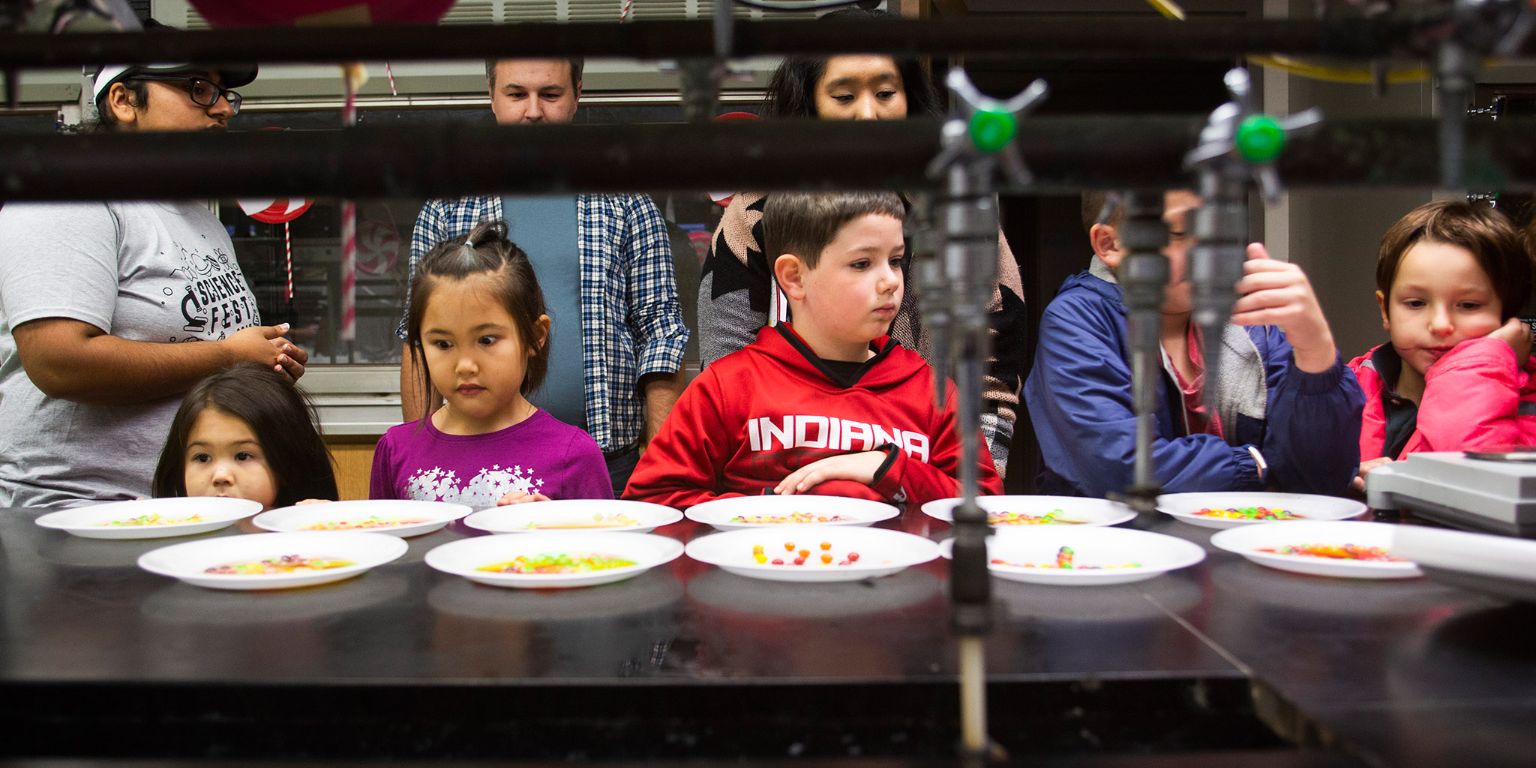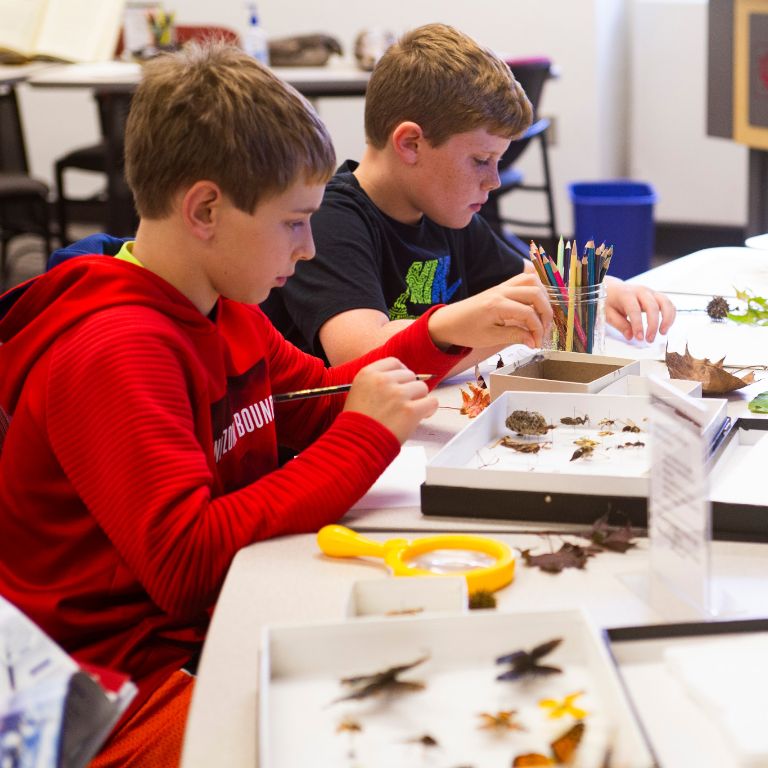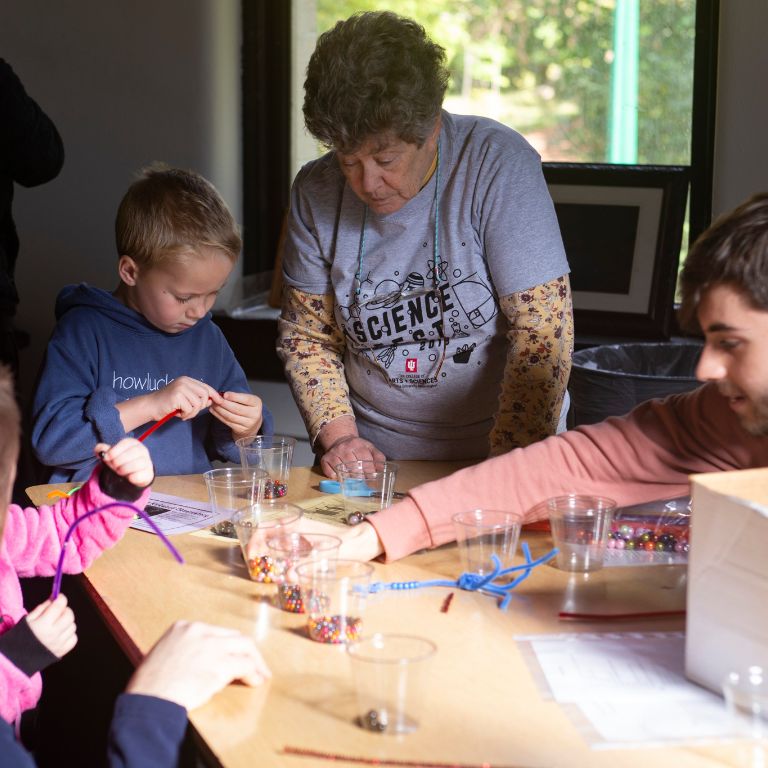 Photos by Chaz Mottinger, Indiana University
"Parents have seemed very interested in the bird hurdles, and learning how they can help," Wanamaker said. "They have been asking about what type of birdseed to use and have said they will keep their cats inside to help protect the birds."
Many families and schools attended the event on the sunny Saturday afternoon. Karisa Voss, a parent from Milan, Indiana, was there accompanying a school field trip.
"The event is very good in terms of solidifying everything," Voss said. "I like that there's a variety of sciences."
While Science Fest brings in new departments and activities each year, many stay the same and become classics that the public looks forward to every year. One that is always the top of everyone's list is the volcanic eruption event.
On the left side of the Student Building, families and students surrounded the massive "volcanic eruption" that took place.
After water and chemicals exploded from a large container into the sky, children swarmed in to get a closer look at the "volcano" and how it all happened.
The festival also included activities such as the Candy Demo, a sweet and fun way for kids to understand color properties. Participants mixed Skittles and water to see how the colors spread and then come together.
With stations across campus, Science Fest offered participants the chance to explore the campus as well as learn about science hands on. With growing attendance numbers and rising participation from groups across IU Bloomington, organizers only expect the event to grow and expand into the future.