For the past 11 years, I've been a Hoosier in the Office of the General Counsel. But as we settle into the fall season and the academic year, I am excited to re-examine my roots in my new role as the vice provost for student affairs and dean of students. Growing up in Indianapolis and attending three Indiana colleges has given me an appreciation for the tradition of excellence at Indiana University.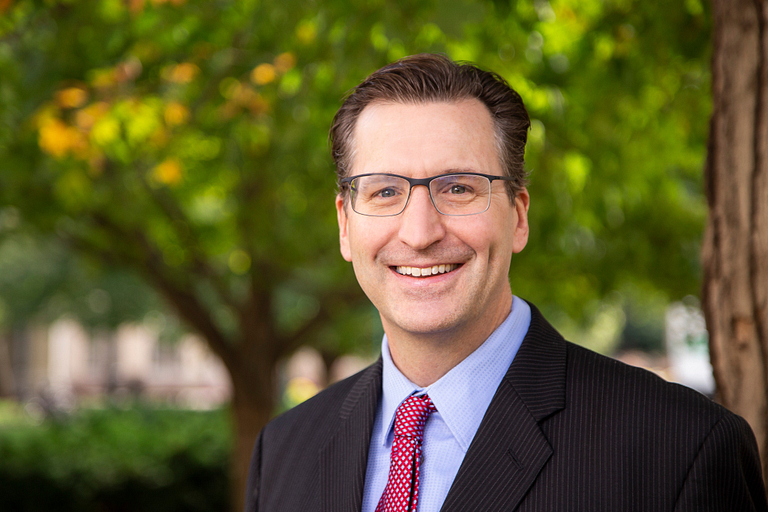 The Division of Student Affairs is focused on building a strong foundation to ensure that every student's IU experience is positive, safe, healthy and meaningful. The Division of Student Affairs' staff and departments help students navigate their time at IU, providing the tools they need to be successful in school and after graduation.
Since the beginning of June, I have enjoyed the opportunity to get to know and expand the hard-working, dedicated team that makes up the Division of Student Affairs. Ensuring our students are engaged and successful has been and continues to be a priority of mine, and with the support of our talented faculty and staff, I know we can improve and elevate the student experience here at IU. One of my first priorities over the past few months was to expand our services that support the well-being of all students.
As we approach the end of the fall semester, our team is focused on enriching our campuswide culture of care. We know the Indiana Memorial Union, the iconic student hub to campus, will provide activities, entertainment and programming to help students alleviate end-of-semester stress. The Health Center is busy with flu shots, colder weather illnesses and providing students with counseling services.
Our two new assistant deans, DeeDee Dayhoff for student services and concerns and Sara Ivey Lucas for student care and parents, are providing resources and connections to support student success, and the Office of Disability Services for Students is ensuring that students are given the appropriate accommodations. Together, these and the other departments that make up the Division of Student Affairs help lay the groundwork to set our students up for success.
However, to best provide each and every student a positive experience at IU Bloomington, we need your help. As faculty and staff, you are critical partners in helping all students feel welcomed and supported and ensuring that diversity and inclusion are celebrated. Whether you have a concern about a specific student or a campuswide issue or idea, we invite you to be an extension of our supports. You can engage with the Division of Student Affairs in many ways, including:
If you know of a student experiencing an issue (including academic, administrative, behavioral, bias, personal or wellness concerns), please submit a CARE Report to ensure student success, safety and well-being are prioritized.
Join the Bias Response Network to ensure that the diversity of all students, faculty and staff is respected and to provide tools to cultivate a safe and welcoming campus community.
Encourage discussion from a variety of perspectives and viewpoints to ensure our campus continues to value free speech.
Support student leadership development in your area through advising student organizations, including our Greek organizations.
Together, we can ensure that every student has a successful experience. Thank you for your continued support. I look forward to interacting with you in my new role, and working together to develop and enhance the student experience at IU. Go Hoosiers!
Dave O'Guinn is vice provost for student affairs and dean of students.