This year's Campus Health and Benefits Fair will focus on a variety of benefits and health and wellness opportunities available to staff, faculty and students on Indiana University's Bloomington campus.
The fair is from 10 a.m. to 2 p.m. Nov. 7 in the Indiana Memorial Union.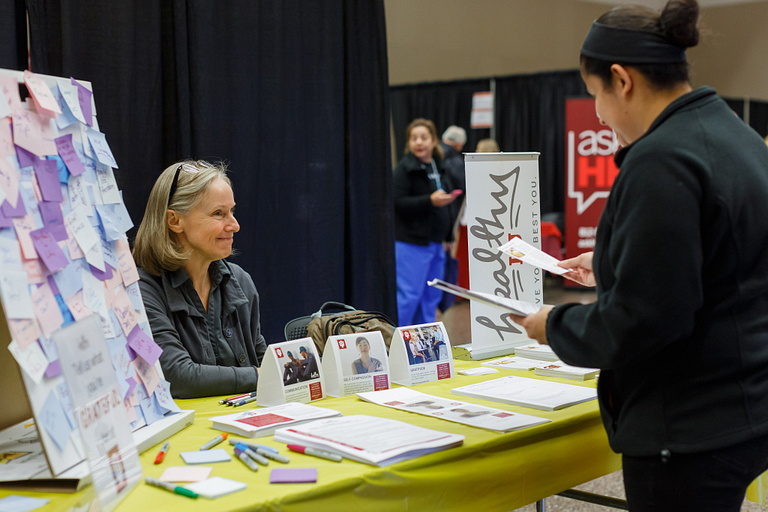 "The Health Center's Health and Wellness is so excited to be offering great activities in four new targeted wellness areas this year," IU Health Center health educator Barbara Moss said. "We hope these hands-on activities will increase attendance and participation."
More than 60 campus and community resources promoting health and wellness will be present, including exhibits focused on healthy lifestyle components such as nutrition and stress management. Activities include free five-minute chair massages, therapy dogs, exercise demonstrations, coloring and giveaways. Attendees can also create an aromatherapy sachet and make a fruit- or herb-infused water bottle.
In addition, attendees can receive a free hearing exam, get free, confidential HIV testing and get a flu shot. Four chefs with Residential Programs and Services will conduct live cooking demonstrations throughout the day, using produce from the IU Campus Farm.
To help prepare for the university's annual open enrollment for health insurance and other benefits, employees can talk with representatives from IU Human Resources as well as Anthem, IU Health Plans, Nyhart, Cigna and more.
Two information sessions about open enrollment will take place, at 9:30 a.m. and 2 p.m. in the Oak Room of the IMU. In addition, employees can learn about IU's recently announced enhancements to the IU retirement plans during a 12:30 p.m. session in the Oak Room.
IU Bloomington's annual Campus Health and Benefits Fair is sponsored by the IU Health Center and IU Human Resources.